Linksys seems to be the only name in the networking equipment industry that has proven to be both efficient and reliable with their products that are specifically designed for home and small business use. Their line of products that include routers (wired and wireless), Ethernet switches, VoIP equipment, network storage systems, wireless internet video cameras, and audiovisual products, have garnered high praise from consumers and industry experts alike.
The company began as DEW International in 1988 in the garage of the Irvine, California-home of its founders, Victor and Janie Tsao. The married couple, who were both Taiwanese immigrants to the United States, started the company as they were working as consultants for American technology companies that were looking to sell their products to manufacturers in Taiwan. The first products in which DEW International rolled out were printer sharers which connected multiple computers to printers. Following the success of that product, DEW expanded to start making Ethernet hubs, network cards, and cords.
By 1995, Linksys had grown to become a 55-employee strong company with annual revenues of $6.5 million. It had by this time also received a major boost from Microsoft who had released it's Windows 95 with built-in networking functions that helped expand the market for its products as retail outlets like Fry's Electronics and Best Buy soon began carrying Linksys products.
Linksys made sure to stay ahead of its competitors by launching the first Fast Ethernet PCMCIA Card for notebook PCs and the first 8-port router with Simple Network Management Protocol and QoS. In 2003, these advancements and achievements caught the attention of American multinational technology conglomerate, Cisco, who paid $500 million to acquire the company. Under Cisco, Linksys further expanded its product line to include home networking-management software and VoIP technology. In 2013, the Linksys brand was sold to Belkin International and it has been recently reported that the company is about to be acquired by Foxconn, pending the United States government approval.
Linksys Router
One of Linksys' most visible and popular products is the network router. For someone who might still be stuck in the stone age, a router is a networking device that allows one or multiple computers to connect to the internet, with or without the aid of a cord. So in a time in which our lives have become so heavily dependent on having access to the internet for streaming, gaming, video chatting, and so on, a good router is as important as decent internet connectivity.
Linksys routers have proven to be dependable and reliable for home and small business use, hence its popularity among users. If you would need any more indications as to how good the routers are, how about the fact that Linksys routers are used by a number of the current internet service providers, including two of the biggest internet service providers in the United States; Time Warner Cable and Comcast. Linksys routers are chosen because it usually meets users needs, specifically because it allows more than one computer to connect to the same system. But however good a basic type of Linksys router might be, the company has several routers that have been built to cater to specific needs.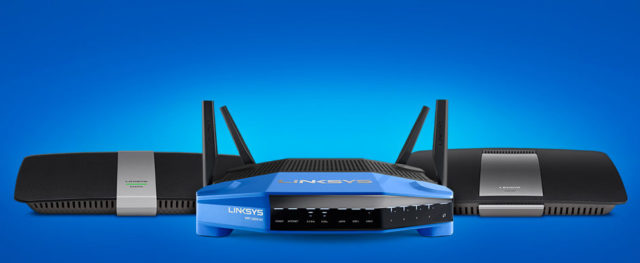 Linksys Smart WiFi
The Linksys Smart Wifi is a free service that comes along with the company's Smart Wifi routers which allow users to manage their wifi router from anywhere with an internet connection. With the Smart Wifi, users can monitor activity on their router, give access to guests, block children's access to harmful websites, see how many devices are connected, and prioritize the devices that get the most bandwidth.
The Smart Wifi is somewhat of an upgrade to the Linksys Connect software as the latter only functioned on the home computer it was connected to while the former grants access to any mobile device with internet connectivity.
How to Access Linksys Router
Linksys Smart Wifi can be accessed locally or remotely, as long as there is an internet connection and you have a Linksys cloud account.
When creating a Linksys cloud account, make sure you are connected to the internet via the Linksys Smart Wifi router in order for your account to be associated with the router. Follow the following steps to set up a cloud account.
1. Launch a browser and enter "linksyssmartwifi.com" in the Address bar to reveal the login page.
2. Click the "Click here" link found below the "Sign In" button.
3. Enter personal information in the fields provided before reading and accepting the End User License Agreement, Terms of Service, and Privacy Statement.
4. Click "Create My Account" and an email will be sent to you to activate your account.
5. Activate your account by clicking the link in the email
Users are required to make sure their computer complies with the Linksys Smart Wifi system requirements. Such requirements include an Operating System of Windows XP Service Pack 3 and higher or OS X® 10.5.8 or higher. Another requirement is to use compatible browsers like Internet Explorer® 8-10, Firefox® version 8 or higher, Google Chrome™ version 19 or higher for Windows and Safari® version 5.0 or higher, Firefox® version 8 or higher, and Google Chrome™ version 19 or higher for Apple
How to Login (Default Password)
For local access to your Smart Wifi router, launch a web browser and enter your router's default IP address, "192.168.1.1", or type "myrouter.local" in the Address bar and then put in the default password "admin" before clicking the "Log in" button.
For remote access, launch a web browser and enter "linksyssmartwifi.com" in the Address bar. The next step would be to enter your Email Address and Password in the fields provided then click the "Log in" button.
Read Also: Centurylink: Email and Webmail Login, Customer Service, Subsidiaries
How to Reset Linksys Router
Note that resetting is different from rebooting. Rebooting turns the router off and on while resetting erases all the settings on the router and restores factory defaults. Doing so further allows the user to reconfigure the router from scratch and create new settings based on your network setup.
To manually reset, press and hold the "Reset" button for about 10 seconds while the device is ON then release. To reset from your cloud account, enter your router's IP address, "192.168.1.1" or "myrouter.local", in the browser Address bar and press enter. On the navigation pane, under "Router Settings", click "Troubleshooting" and then the "Diagnostics" button. An option to reset will be revealed and you click the link to complete.