CenturyLink is one of the biggest names in the United States telecommunications market, with only AT&T and Verizon being ahead of it in terms of lines served. The publicly traded outfit offers quality voice and high-speed data communications to homes, large and small businesses, and wholesale customers in 37 of the 50 U.S. states.
In recent years, through the acquisition of a number of smaller companies, CenturyLink has delved into multiple other areas such as digital television, home security services, internet hosting, cloud management, and cybersecurity. As of 2017, the company's total assets were worth at US$ 75.611 billion, its total equity at US$ 23.491 billion, and net income at US$ 1.389 billion.
CenturyLink
What is known today as CenturyLink, was founded as Oak Ridge Telephone Company in Oak Ridge, Louisiana, in 1930 by F. E. Hogan, Sr. The company had about 75 paid subscribers when Hogan sold the business to William Clarke and Marie Williams for a fee of $500. The pair operated it for close to two decades before they gifted it to Willams' son Clarke McRae Williams. It was in the hands of Clarke Williams that Oak Ridge grew massively as he acquired a number of other small telecommunication companies in nearby cities.
By 1967, Oak Ridge had begun operating in three U.S. states with 10,000 access lines. It was still a family operated business at this time but the following year in 1968, it became incorporated as Central Telephone and Electronics. Mr. Williams, who was now serving as president and chairman of the board, moved the company's headquarters to Monroe, Louisiana, the same location where CenturyLink is currently headquartered.
Central Telephone and Electronics by 1971 was renamed to Century Telephone Enterprises, Inc. The company continued to grow by acquiring other telecommunications companies, most notably La Crosse Telephone Corporation, of Wisconsin. This move opened up the company to a wider market as it began operating in about 14 states, which prompted it to move to the New York Stock Exchange in October 1978. Century Telephone Enterprises went through highs and lows in the 1980s due to the recession and stock market crash. The company was, however, able to recover going into the 1990s as it acquired Central Telephone Company of Ohio which added 20% to Century's access line total.
In 1992, Glen F. Post III took up the position of Chief Executive Officer and was named Vice Chairman of the Board. Under his leadership, Century Telephone's revenue soared as the company was added to the S&P MidCap 400 index. In 1997, the company doubled its size by acquiring Pacific Telecom, Inc. which had 660,000 telephone access lines in 12 states. Other companies that were acquired during that period include Delta Security Alarm Co., Inc. and Century Protection Systems. Century Telephone Enterprises then went ahead to change its name to CenturyTel, Inc. in 1999 as it was added to the S&P 500 Index.
In 2002, Glen F. Post III rose to Chairman of the Board following the death of Clarke Williams. The company looked to have been left in good hands as it was now operating in 22 states with ownership of over 2.5 million access lines. Glen Post later began to diversify the company's portfolio acquiring a number of subsidiaries. By 2009, CenturyTel again changed its name to CenturyLink after it purchased and then merged with Embarq.
Subsidiaries
Embarq
In 2009, CenturyLink purchased Embarq Corporation in an all-stock transaction that was valued at $11.6 billion. At the time of purchase, Embarq, which catered to customers in 18 U.S. states, was the largest independent local exchange carrier in the United States. Before 2006 when it became a stand-alone company, it was the local telephone division of Sprint Nextel.
Embarq's products included the sales of landline telephone services, high-speed internet, and DISH Network satellite television to residential and business customers.
Qwest
Qwest was acquired by CenturyLink in April 2010 in a stock transaction that was valued at about $12 billion. The company, which catered to customers in 14 western and midwestern states, provided voice, internet backbone data services, and digital television. The acquisition of Qwest made CenturyLink become the third largest telecommunications company in the United States since it now had 17 million access lines and 5 million broadband customers.
Savvis
In 2011, CenturyLink acquired Savvis, Inc. by buying out all of the company's outstanding common shares in cash and stocks for approximately $2.5 billion. Savvis is an information technology consulting firm that sells managed hosting and provides cloud infrastructure for its approximately 2,500 unique business and government customer base across the globe.
Level 3 Communications
In 2016, CenturyLink acquired Level 3 Communications, a multinational telecommunications and Internet service provider who operated a Tier 1 network across 46 U.S. states and in South America, Western Europe and some parts of Asia. The deal saw CenturyLink part away with around $25 billion in a cash and stock transaction that also saw Level 3 CEO Jeff Storey become the CEO of CenturyLink.
Email and Webmail Login
CenturyLink operates an internet-based email client called CenturyLinkWebMail which the company requires that its customers use in order to enjoy all the benefits of their High-Speed Internet service.
To create the email, visit centurylink.net. and click the green Email button and then Create Account. Follow the prompts from here and set up address, password, and secret question. To check your CenturyLink email, visit the home page, click the email button, enter username and password and then login.
Read Also: Is Hulu TV Worth It? Account Login, Plans, How to Activate, Customer Service
Customer Service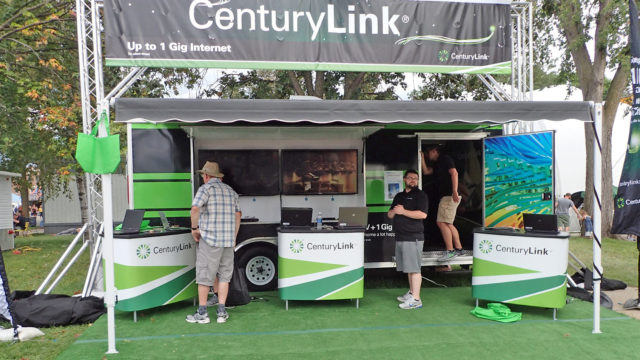 CenturyLink customer care can be contacted via phone or online (e-mail, Twitter, Facebook) when you need assistance with any of their products or you are experiencing some issues.
For online support, visit the CenturyLink website where you will be required to reveal your zip code for a more effective response or to locate the nearest store close to you. For telephone line support, check out the list of numbers below:
Customer Service: 1-800-366-8201, 1-855-364-2996
For New accounts: 888-715-3291
For Billing: 1-855-542-2286
For Internet Tech Support: 1-877-348-9005
For Home Phone Support: 1-877-348-9007
Popular Questions
How do I cancel my CenturyLink account?
To cancel services and close account, call 800-201-4099 between 8 am – 7 pm, Monday – Friday, or 9 am – 2 pm on Saturday, or call 800-244-1111 between 8 am – 6 pm, Monday – Friday.