Photo viewers or image viewers are computer programs that are used to display, edit, and perform other functions on images on a computer. Usually, an operating system, like Windows 10, comes with its very own photo viewer, however, users have the option of using alternate programs that might be able to cater to their specific needs, since the one that comes with the operating system may have some issues, or just not be good enough. With that, here are the top 6 photo viewers for Windows 10.
Top 6 Photo Viewers for Windows 10
1. Apowersoft Photo Viewer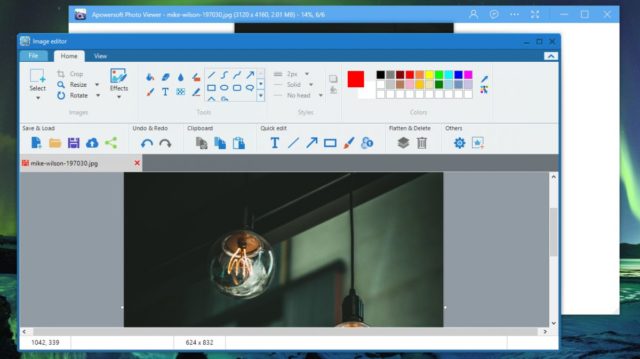 Apowersoft Photo Viewer is one of the best photo viewing apps that is available for Windows 10, not just because it is free and easy to use but because it can handle all image formats, including the new HEIF (High Efficiency Image Format), which was designed to be the successor to JPEG.
iPhone users, who use Windows computers have in the past found it hard to view photos from their phone camera on their computer because their cameras are usually set to HEIF and they may have also disabled the automatic conversion to JPEG. Apowersoft Photo Viewer affords iPhone users the option of not bothering with settings as it can handle all versions of photos on a computer.
Other perks of the Apowersoft Photo Viewer include full-screen mode photo viewing, screen grabbing, and photo editing. The photo editing option has however proven to be basic as it does not offer any advanced editing options.
2. FastStone Image Viewer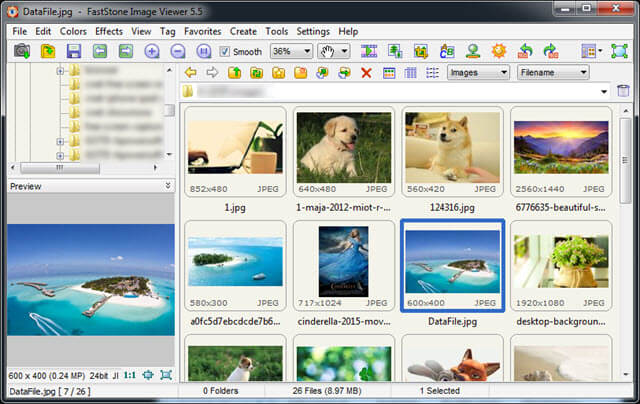 FastStone Image Viewer is another highly rated photo viewer for Windows 10 that is developed by FastStone Soft. The program has become a good option for many Windows users because it is easy-to-use and can be gotten for free. In addition, FastStone Image Viewer has a multilingual version that supports Chinese (simplified and traditional), Spanish, French, German, Italian, Portuguese, Danish, Dutch, Hungarian, Norwegian, Polish, Russian, and Swedish.
The program can perform editing functions like red-eye removal, resizing, cropping, retouching and color adjustments, among other things. It further has a decent amount of features that include a high-quality magnifier and a musical slideshow with 150+ transitional effects, lossless JPEG transitions, scanner support, drop shadow effects, and image annotation, among other things. In addition, it also supports all the major image formats including BMP, JPEG, JPEG 2000, GIF, PNG, PCX, TIFF, WMF, ICO, TGA, etc.
3. XnView
The XnView software, which was developed by XnSoft is more than just an image viewing app as it can also serve as a general purpose file manager. In addition to it being able to carry out image editing functions like color and size manipulation, filters, and effects, it can read more than 500 image file formats including audio and video file formats. It can also write 50 image file formats
Like a few apps that will appear on this list, XnView is customizable and multi-lingual. It also has a mobile version that users of the app can have on their phones.
4. IrfanView
IrfanView is very popular among Windows 10 users because, in addition to it being an image viewer, it can also function as an editor, organizer, and converter program. It is noted for its speed, small size (2 MB of disk space), ease of use, and ability to handle a wide variety of image formats as well as video and audio files such as BMP, GIF, JPEG, JP2 & JPM (JPEG2000), PNG, TIFF, raw photo formats from digital cameras, ECW (Enhanced Compressed Wavelet), EMF (Enhanced Windows Metafile), FSH (EA Sports format), ICO (Windows icon), PCX (Zsoft Paintbrush), PBM (Portable BitMap), PGM (Portable GrayMap), PPM (Portable PixelMap), TGA (Truevision Targa), WebP and viewing of media files such as Flash, Ogg Vorbis, MPEG, MP3, MIDI, and text files.
In contrast to other photo viewers, this app is well rounded and loads up images faster than most of its competitors. Users can view pictures without lags, convert and optimize photos, create slideshows, and process image in batch and scan images. Did we mention that it is also free for non-commercial use and is available in over twenty languages?
5. Picasa Photo Viewer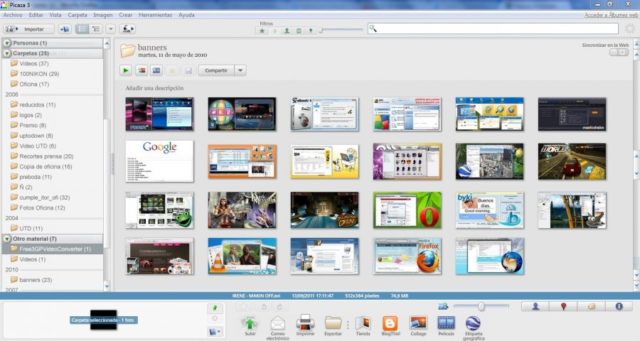 The Picasa photo viewing app, whose name was said to be coined from the abbreviation "pic," the painter Pablo Picasso, and Spanish phrase "mi casa" which means my house, is one of the many photo viewers on this list that gained popularity because of its user-friendly interface and appearance. In addition to its primary function of viewing photos, Picasa is used for organizing and performing basic editing functions like color enhancement, red-eye reduction, cropping, etc.
Despite the positives, Picasa may be seen as outdated by users who want an app that can upload an image. This is because Google discontinued its web service in order to focus on its very own service, the web-based Google Photos. Albeit, the software is still available for download and can still perform all that you will need it to.
Read Also: How To Fix "System And Compressed Memory Disk Usage" In Windows 10
6. Nomacs – Image Lounge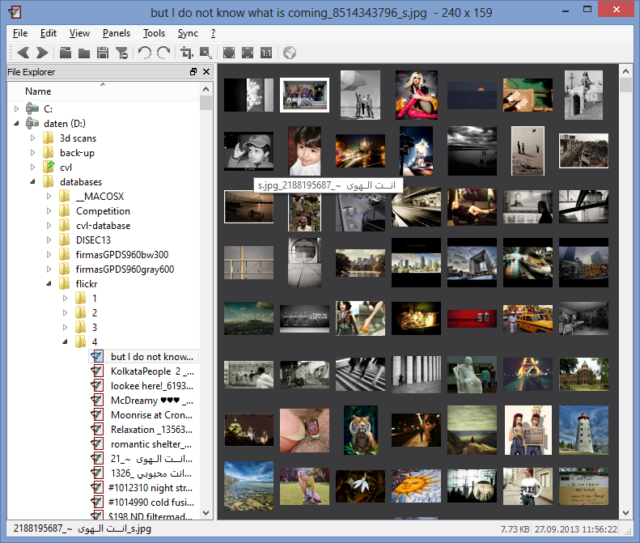 Nomacs is able to make the top photo viewers list because of some of its outstanding features other than the basic editing functions of rotation, cropping, resizing, correcting brightness, etc. These features include changing the transparency of its interface, ease of opening very large images, ability to show images in a frameless view on the desktop, rotating RAW files permanently, building a mosaic based on a target image composed by any number of other images, pausing animated GIF files, among many other things.
The major drawback to the software is that it could be somewhat of a challenge to use, or rather needs some time to get used to. Once this is achieved, Nomacs is sure to meet all the demands of the average photo viewer.
Conclusion
With the options listed above, you have a better chance of making an informed decision on which of the photo viewers might be the best alternative to the new Microsoft app called Photos that have been made the default photo viewer for Windows 10.