It has become easier today than ever to buy products of any kind, including automobiles and industrial equipment from any part of the world. The issue, most especially for heavy-duty equipment is how to transport it or have it delivered to the right place in the most affordable manner. That is what uShip sets out to solve.
The story of the online company began way back in 2001 when Matt Chasen moved to Austin from Seattle. He moved with a rented moving truck that was almost empty, something that left him frustrated. A year before then, his mother had called him to help in moving a family heirloom armoire to Houston from Ohio, but he failed to do that because of the cost.
These experiences opened his eyes to the need for a solution in the shipping market, hence he decided to start a company that would make it easy for people to have their wares transported at an affordable price on one hand, and ensure that people don't have to go on long journeys with wasted space on their trucks.
What is uShip?
Started in 2003 by Matthew Chasen, Mickey Millsap, and Jay Manickam, uShip is an online market place that was created to meet the shipping service needs of individuals and businesses. It makes it possible for both people and businesses who want their products shipped and transportation service providers to meet.
Once the shipper completes their listing, various drivers are allowed to submit their bids and everything is done in the public. On the platform, there is no monthly subscription for users, instead, a career is made to pay a 15% service fee once your bid is accepted.
Only a few years after it began, the platform got to have over a million transactions with more people joining, even as it continues to face competition from a number of others in the market.
Inasmuch as it is among the most known shipping websites, there are a good number of others that operate in similar or sometimes different ways entirely. Others include Frieghtpros and Redhawk Global, although uShip is probably the most convenient because it doesn't only charge the lowest, but it also has close to a million carriers in its portfolio.
Save 75% on Shipping With This Link
Is uShip legitimate?
Because of its operations which not so many may very easily understand, there are those who are constantly asking questions regarding the legality of uShip. In all its years of operation which is now heading for two decades, there has never been a time when the company was described as illegal.
One important thing to understand about the online company is that inasmuch as it operates as a broker and may sometimes be confused to be that, it is quite something entirely different. The company does not have a listing for anything, neither does it communicate to either the service provider or the shipper. Instead, what it does is to create an environment through its platform for such communication to be possible.
With that said, it is the duty of the shipper to find out if the service provider is legal or if one is registered with the US Department of Transportation. In the same way, uShip has also made it easier as they also have the duty of making sure that all those they are entering into any business with are legal. Also before using the platform, uShip ensures that one agrees to its user agreement.
The company has been investigated in the past by USDOT and it has not been found guilty of any illegal activities. Hence, one's duty is to ensure that you only get into business with carriers that are registered with USDOT as those will not take any risk of getting involved with illegal carriers, and in any case of loss or damage of product, you will get compensated.
Finally, it is worth noting that you can lose your products or encounter some problems when you do not work with registered companies as you attempt to get cheap services by hiring anyone who is not fully registered.
See Also: Is Skype Free? Here Is How To Login and Get ID or Delete Your Account
How does uShip work?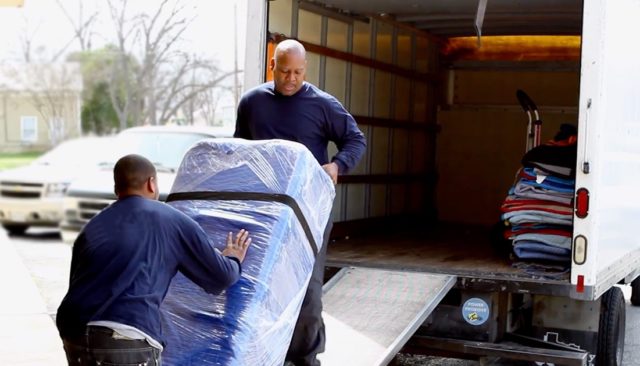 The mode of operation of the company is very similar to eBay, as it is a marketplace that connects shippers and drivers on a peer-to-peer basis. Described as some sort of a reverse auction for drivers and shippers, the latter sends a detailed list of their freight while independent drivers willing and ready to transport them submit bids.
How Do You Pay on uShip?
As a shipper, one is expected to submit an accurate listing with detailed descriptions, photographs, and the right dimensions as those are the things needed to get quotes. To avoid overpaying for services, one can make use of the shipping cost estimator provided by the site. For your payment, you have the option of using the prepayment system designed also by the platform.
What can you transport with uShip?
For drivers, you get the opportunity of enjoying a constant recurring business once you are able to submit quotes and get accepted by the shipper. You can transport everything from furniture to equipment, to vehicles, motorcycles, and much more. Once you make your delivery, you will immediately get paid. In order to get jobs as a driver, you will need to register for the service, which is free, set up your profile, and then create an alert for any listing that may be in line with what you want.
Once a shipper accepts the bid of a driver, all the details of the shipper are provided by uShip and so the driver can contact him and the two can work together until the items are delivered.
One of the main advantages that this has for the shipper is that the cost of transporting the product is significantly lower than what is charged by retail drivers since the drivers here get the opportunity to fill their trucks. For drivers, the advantage they get is that unlike before that one can travel with a few shipments and have wasted space in your truck, now, you have the opportunity of getting a full truck before making your delivery.