Quick Answer
Amazon Digital Services are the different services that Amazon offers as part of the electronic commerce company that it operates. These services include things such as the Amazon Drive, Prime Channels, Kindle Unlimited, Music Subscriptions, and Audible among others. 
In the same way that Amazon offers many products, so also does it offer digital services that cover things such as music, movies, software, and much more. These services are subscription based, hence you will be requested to make either monthly or annual payments depending on which suits your needs, although the annual subscriptions are always cheaper.
Amazon Digital Services Charges
The different Amazon Digital Services have their different prices. However, when you have an Amazon Prime subscription, some of the charges may be less for you.
Prime Video Channels
Amazon video channels is a service that provides video contents for streaming. Unlike Netflix or even Hulu, Amazon Prime Video Channel allows you to make subscription through Amazon to stream through the platform.
Amazon offers a free 30-day Prime trial period, while students can try it free for six months in order to access it. When you are done trying, Amazon has a Prime $119/year membership fee while students get to pay $59/year for the Prime Student membership.
If you want to have it on a monthly basis, you will get to pay $12.99 per month while for the Prime Student Membership, you will pay $6.49 per month.
Kindle Unlimited
With the Kindle Unlimited, you get access to over a million books and audiobooks that have numbered into the thousands. For this package, you will be required to pay $9.99 per month Although there is also the 30-day free trial.
Amazon Music Subscriptions
This service has been stopped already and no new subscriptions are accepted. However, for people who have already subscribed, you can access your music.
Software Subscription
With this service, you get to purchase various software products that you need for a period of time. With a subscription, you can manage all your software products in the same place using the Software Library and make your payments through Amazon.
Another interesting thing with this service is that it allows you to access free trials of some popular software titles while also getting the latest software updates and features.
Amazon Audible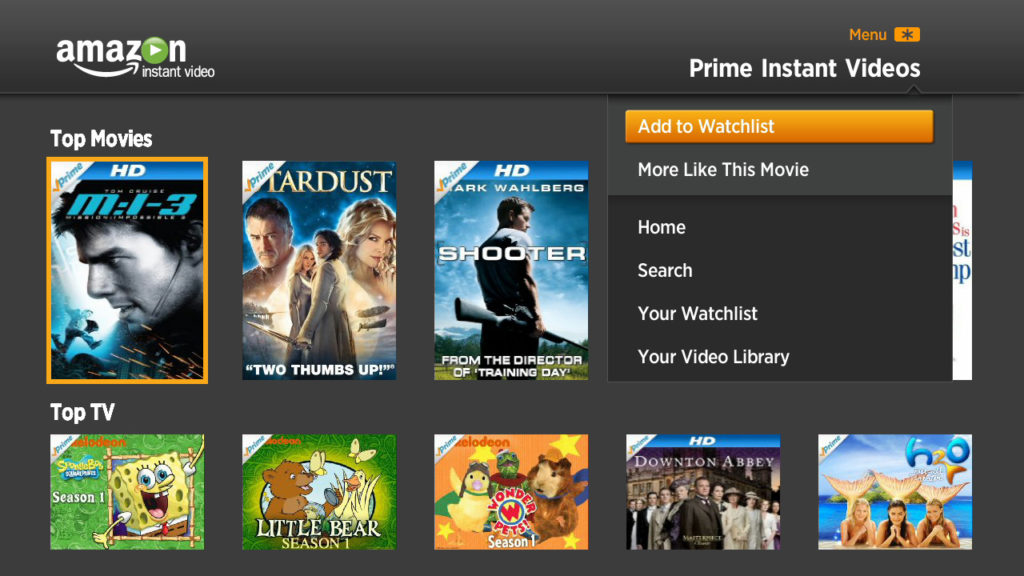 Amazon Audible is yet another of the Amazon Digital Services. With this service, you get to access audio books and other audio materials including podcasts.
When you have the Amazon Prime subscription, you will have access to free Audible materials that are made available for Prime members. You can have 30 days free membership which comes with 2 audiobooks and 2 Audible Originals which are books that are exclusive to Audible.
The service comes with five different prices for its available plans. The Gold Monthly plan costs $14.95 per month, Platinum Monthly goes for $22.95 per month, Gold Annual is $149.50 per year, and Platinum Annual is $229.50 per year while Audible Channels Plan is $4.95 per month.
FreeTime Unlimited
FreeTime Unlimited is a service that targets kids from the ages of 3 to 5, 6 to 8, and 9 to 12. The services here cover things such as books, Audible books, educational apps, games, movies, and TV shows that target kids. More so, there are also radio stations and other materials that kids can access with this package.
With a month trial like other Amazon Digital services, this has a monthly subscription of $4.99 for a single child and $9.99 for up to four kids. For Prime Members, the monthly subscription is $2.99 for a single child and $6.99 for up to 3 kids. The annual subscription pre-paid plan is $119.00 for Non-Prime members and $83.00 for Prime members.
Amazon Drive
Amazon Drive is a free service that allows you to save your files on Amazon's cloud drive. It only gives you a free 5GB as an Amazon customer to save your files, pictures, or video. However, if you need more space, you may upgrade the plan to anything from 100 GB which costs $11.99 each month to 30 TB at $1,799.70 annually.
Also, there are other plans from 1TB to 10TB which cost between $59.99 and $599.90 each year, and then there is also the 20 TB at $1,199.80.
Amazon Prime
One can also place Amazon Prime among the digital services because apart from the delivery packages it has for members, it also allows them to access and stream music and videos.
As pointed above, the annual subscription fee of Amazon Prime is $119 while the monthly fee is $12.99. For students, it is $6.49 per month and $59 yearly.
How To Cancel
After you must have registered for any of the Amazon Digital Services in the form of membership or subscription, you will be charged periodically. The good news, however, is that it is very easy for you to cancel any of the subscription or membership that you have registered.
If you wish to cancel your subscription at any time, it will stop you from being charged at the renewal period, although you will be able to access your contents until that very subscription has expired. For example, if you cancel your audible subscription of 1 year after only 9 months, you will still continue enjoying the benefits until after the one year. More so, you will have access to the things you have purchased using the subscription even after cancelling it.
See Also: What is Amazon Prime Now, How Does It Work? Cost And Tow To Tip
More so, when you have cancelled a subscription that has anything to do with physical pending unshipped order, the subscription cancellation will not cancel your shipping.
To cancel any of the Amazon Digital services, here are the steps to follow:
After you must have logged into your Amazon Account, go to Your Memberships and Subscriptions.
The next thing you want to do is to select Manage Subscription next to the subscription you'd like to cancel.
Select the End Subscription option and confirm.
Other Questions
How do I cancel Amazon Digital Services?
To cancel the services, simply go to Your Memberships and Subscriptions, and under the Subscription, you want to cancel, select Manage Subscription, then you can select End Subscription and then confirm it.
How much is Amazon Digital Services?
The different services have their different prices, with the Amazon Prime costing $119 annually and $12.99 monthly.
Can you cancel a digital order on Amazon?
If you have made an order from Amazon, you can easily stop it before it is shipped by cancelling it from going to Your Orders and then selecting the item you want to cancel. For other digital items like Kindle books you can cancel the order within seven days while for things like video, it can be cancelled within 24 hours. However, if you have downloaded it already, it can neither be returned nor can the order be cancelled.