The anticipation keeps gathering up steam as backers and gamers patiently await the release of Star Citizen, the multiplayer, space trading and combat game which might just usurp its predecessors when it eventually drops. In 2011, Chris Roberts and his crew at Cloud Imperium Games commenced work on the game for Microsoft Windows and Linux but the masterpiece was made public in 2012. In order words, it's been about six years and the video game is yet to be released and as a result, speculations have been making the rounds regarding the latest updates about it. One thing is clear though, the game has not been released but important details about it and when it should be expected can be found below.
What are The System Requirements for Star Citizen?
Its spectacular multiplayer universe, as well as other unique features in the space trading and combat game, has helped Star Citizen stand out from the pack and it hasn't even been released yet. Prior to its highly-anticipated release, the game has already achieved the feat of the most ambitious and demanding video games that has ever been started by a developer.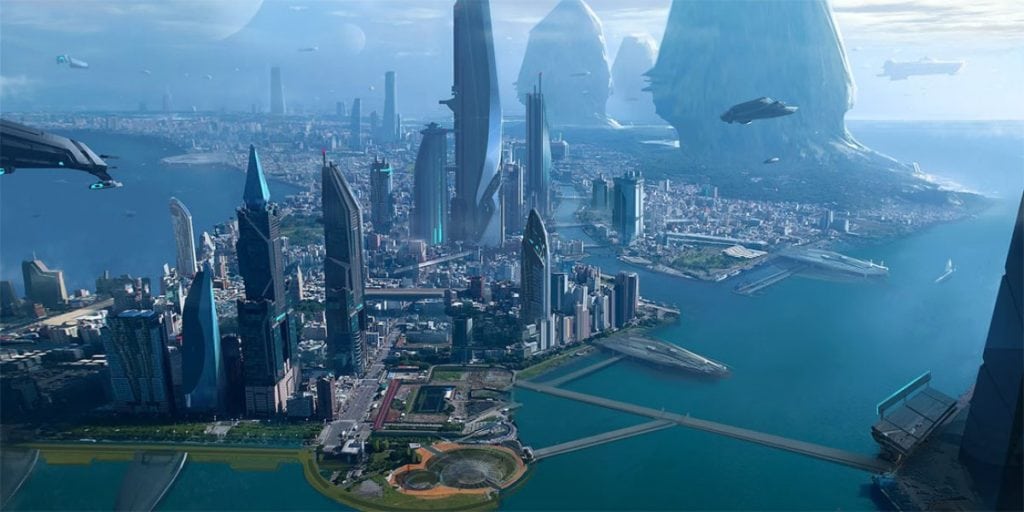 Still a work in progress, gamers might have to do a lot of upgrading to enjoy the masterpiece on PC when it finally gets here. Running on Amazon Lumberyard engine, Star Citizen has some high system requirements that demand better graphics card and CPU to enhance performance. However, since the game is still in development stage, the system requirements keep upgrading. Initially, the latest high-end GeForce GTX 1000 Series or AMD's Radeon Fury graphics cards were all you need to get a better experience on the game but upgrades have been made and the revamped requirements are as follows:
Windows 7 (64bit) with Service Pack 1, Windows 8 (64bit)
Windows 10 – Anniversary Update (64bit)
DirectX 11 Graphics Card with 2GB RAM (4GB strongly recommended)
Quad-Core CPU
16GB+ RAM
SSD strongly recommended
So, if you wish to enjoy a smooth gaming experience and nice looks on Star Citizen, you need these upgrades and if you already have what it takes, you just need to wait for the game to make its grand entrance whenever the creators think its ready.
Star Citizen Release Date
Chris Roberts who also created the Wing Commander series and Freelancer to critical acclaim has become popular as a game designer who spends quality time on his creations but when they are eventually released, they would definitely be worth the long wait. With the stellar features being added to Star Citizen on a regular basis, Wing Commander and Freelancer might be begging for a little attention when it's finally released.
Roberts officially announced his latest brainchild through a 2012 Kickstarter campaign with 2014 as the target set for the release date. With that in mind, a crowdfunding campaign was launched to finance the space combat game. Shattering every set record, the campaign has since surpassed initial financial target goals of the game, making room for additional stretch goals which have become a part of the campaign. The expansion and addition of more features and engine change are arguably the reasons behind the repeated delay that has bedevilled the game since it was announced.
If the mindblowing trailer is anything to go by, then, it must be the bomb, besides, it has been in the oven for so long which kind of indicates that the creator is cooking up a storm that would change the perception of space simulators as we know it.
Despite the fact that a credible release date for Star Citizen is not in view yet, the game has not gone into oblivion and creators seem to be busy working on it. Watch this space for up to date details about the game and when it will be playable.
News and Rumors
A few days before the crowdfunding campaign for Star Citizen ended in November 2012, the game had already achieved a milestone second to none. Again, 2013 saw the game garner about US$15 million within a space of one year and in 2014, it was recorded on Guinness World Records that the whopping sum of US$39,680,576 which have been pledged on the game's website is the "largest single amount ever raised via crowdsourcing," but that was not the last of the milestones. The crowdfunding reached a new high in 2014, as revealed by Star Citizen creator at the Gamescom event which took place in August. According to Chris Roberts, the booming crowdfunding campaign had surpassed US$50 million. The climax came in 2017, precisely on May 19, when it was announced that the crowdfunding had skyrocketed to $150 million.
Meanwhile, Star Citizen which is yet to see the light of day has already received some love from the awards. It received Wired's 2016 Vaporware Awards in December 2016. However, a lawsuit from Crytek, the developers of CryEngine against the developers of Star Citizen threatens the success of the acclaimed game. The lawsuit which was filed on December 12, 2017, cites copyright infringement and breach of contract and was presented to the United States District Court for the Central District of California Western Division.
Furthermore, some backers are gunning for a refund from the crowdfunding following the game creators' inability to meet project targets since 2012.
In other news, there is a new trailer for the Alpha 3.2 release of the video game and it is nothing short of intriguing though it doesn't bring us any closer to the actual release date.
Read Also: GTA 6 Release Date, Maps, Trailer, Characters, News And Rumours
Trailer
Through its trailer and live stream broadcasts, Chris Roberts is gradually letting us in on what to expect from Star Citizen. In a Citizen Con 2947 Livestream broadcast, he showed off the massive ArcCorp planet in the game in a way it has never been seen before. He revealed that the player gets to interact with everything in the massive city space, which he dubbed "Blade Runner esque."
While it has similar features with Star Wars' Coruscant, Star Citizen has another planet with unique features and it seems to have been destroyed at some point in the past or perhaps it has been waiting for the opportunity to get fully terraformed to be able to harbor humans.