From Captain Jack Sparrow to Davy Jones in Pirates of the Caribbean, to Mr. Incredible and Elastgirl from The Incredible to other characters from Monster Universe, Frozen, Fantasia, and much more, Avalanche Software and Disney Interactive Studios have delivered some of the most interesting characters and figures from Disney and Pixar properties.
For those who have not had the chance to follow the amazing game, Disney Infinity is an adventure game that makes use of physical toys that can be used to unlock virtual characters in different Disney stories. One of the things that have made it very successful is that it offers something for everyone including fans of Star Wars, Marvel comics, as well as classic Disney animation.
The Disney Infinity game series started in 2013 with the release of the first game which became a success. Since then, three games have been released in the series until 2016 when to the utter disappointment of fans who had already had fingers crossed in anticipation for the fourth game in the series, it was announced that the franchise was coming to a sudden end.
Will There Ever Be New 'Disney Infinity' Game Characters?
Before Disney revealed that it was ceasing work on its video game, it was Disney Infinity 4.0 that was awaited. The idea was that the game was also going to have new characters. Among the new Disney Infinity game characters and figures that were expected to be part of the next game in the franchise include Buzz Lightyear, Elsa, Darth Vader, Hulk, Hulkbusterm, and Jack Skellington.
The Disney 4.0 game was intended to take the series to a bigger place in comparison to those before it based on the short video of the game that was released by someone believed to have been working on the project before it was scrapped, everything from the gameplay to the character experience.
New 'Disney Infinity' Game Characters We Would Have Loved To see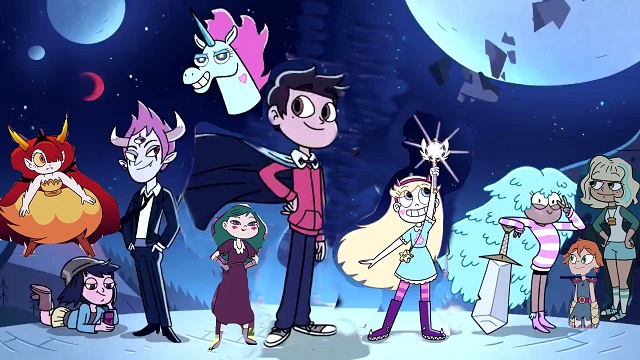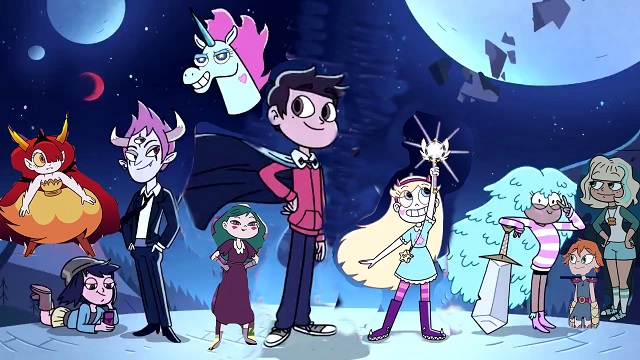 As it is already clear, some of the new Disney Infinity characters that many had hoped to see in the next game that was going to be released include the following:
1. Star vs. the Forces of Evil: Characters from this Disney animation are not the first that would naturally come to one's mind but when you consider how the atmosphere of the animation fits very well into the atmosphere of the game, it will make much sense.
2. The Muppets: The muppets are by no means the favorite selection that one would expect to have, but they are easily distinguished, which makes them a good addition to the list.
3. The Droids: It is pretty much surprising that with close to 20 figures from Star Wars that have been released for Disney Infinity, not a single droid is among, not even R2-D2 was included. This is pretty much easy to understand because the structure of the game leans more towards combat, which is something that these Droids may be unable to catch up with. But then, having them will add to the library of the game.
4. Goofy: Of the big 4 classic Disney animation that includes Mickey, Minnie, and Donald, it is only Goofy that fails to make it among the Disney Infinity figure. Although he has a place as a non-playable character, what we would have loved to see was him coming as a figure that is playable together with his other peers.
5. Marvel upcoming heroes: As expected, Disney will keep dropping Marvel movies as the years go by. As that continues, fans will fall in love with some of these characters and we would want to have them as playable characters. But then because the game has been scrapped, there is no more talk of having them.
6. Remaining characters from Captain America: Civil War: All major characters in the film have appeared in the Disney Infinity, except for the remaining 3; Scarlet Witch, War Machine and Winter Soldier. Before now, there were rumors that we might probably get to see the characters in subsequent DI games, but as it stands, we will no longer see them.
The argument before now was that having both War Machine and Winter Soldier might not be the best entirely because they will be similar to others since there are already two figures from Iron Man and two from Captain America.
7. Some more villains: Surprisingly enough, it is only a handful of villains that have managed to make their ways into the Disney Infinity series. While we have Darth Vader, Ultron, and some few others, having some more villains would have greatly improved on the figure diversification of the collection. There is hardly any that is from Disney animated projects even with some great villains like Ursula, Jafar, Stromboli, and its popular Evil Queen.
In addition to that, there are many other Marvel and Star Wars villains that we would have loved to see.
8. Characters from classic Disney animations: The inclusion of more characters from the classic Disney animations is something we would also have loved to see. Characters such as Cinderella and Snow White among others would make a good addition. In general, having Disney princesses would be a fantastic idea.
There are many other characters that we will never get to see including a large number of Disney Park Characters, Mickey's friends such as Pluto, Daisy Duck, Dale, and Chip which would have eventually made the cut, as well as other Marvel Comics characters such as Hellcat, Squirrel Girl, and She-Hulk.
See Also: Kingdom Hearts Games in Order of Release [Complete List]
Conclusion
At the end of the day, it is easy to say that we will not see new Disney Infinity game characters and figures. This is obviously due to the fact that as already pointed out, the franchise has been canceled. Although as noted, since the announcement was made that the game has been scrapped we have seen the release of many characters and other materials said to be from the game which was still in development before it was canceled but nothing new from it will be officially released as the franchise is now dead.