When it comes to racing videos games, hardly is there any as faithful and sustaining as Need For Speed. Starting in 1994, the franchise has released more than 20 games. Although it has enjoyed great success, the recently released games have not been the most inspiring in the genre. Because of this, there are questions on whether we will get to see a new Need for Speed after the release of the EA's 2017 game, Payback.
Recording many highs and many lows, the 2017 NFS game, Payback took the game to almost its lowest point as it failed to improve on the 2015 game in the series which was also not the best one for the franchise. So what is coming after Payback?
Is There A New Need For Speed Coming Out?
One thing that has come to be known with the franchise is that it doesn't take too long before the honking of a new game is always heard. Inasmuch as it has not had the best runs of late, no one has doubted that we are indeed going to see a new game in the series.
Interestingly enough, within its character, it did not take Ghost Games, the developers of Payback, too long before announcing that it is working on a new game that it will release on November 8. The game which is titled 'Heat' will come on PlayStation 4, Xbox One, and PC.
What makes the new game coming even more exciting for fans is that it is coming 25 years into the series. The question now that will remain is whether or not the game will come with anything better than what has been served on the wheels of late. Here is all we know about the new game coming:
All we know about 'Heat' – the new Need For Speed game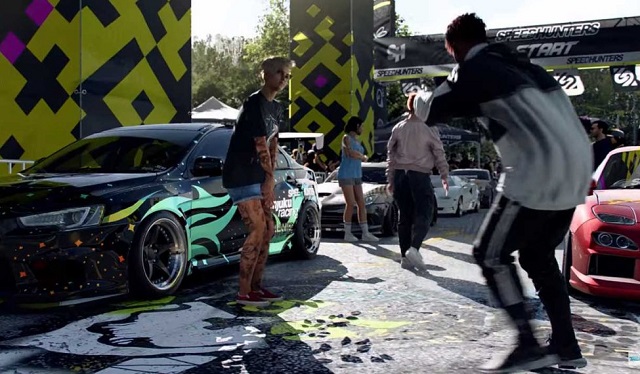 Release Date
Two years since the release of the last game NFS game, Ghost Games made a surprising announcement with a trailer for the next game in the franchise, Heat.
Fans will have to wait until November 8 for the game to finally drop. Those with EA Access will have the chance to see and try it before the release date, however, for the full package, the game will officially be released on the said date across platforms.
Need for Speed: Heat Gameplay
NFS Payback offered a 24-hour day-night racing cycle, something that not too many people are pleased with. Heat will change this and instead, make it possible for gamers to switch between night and day. More so, set in an open-world environment, players can make some more money when they take part in race events which they can, of course, spend on upgrades as well as new cars.
Also, there are illegal street races that one can take part in at night to make extra rep. The only thing, however, is that the more rep you earn, the more you attract the police who will chase you more aggressively and so you have to return to the safehouse before you get caught or even before your car gets destroyed.
Ferrari which did not feature in the last game is making a return alongside 33 other brands and a total of 127 cars.
The Game
Heat doesn't seem as though it could rekindle the fire that Need for Speed seems to be losing with latest releases. On the surface, it looks like it will be interesting but as soon as you see the trailer, you get to shift your hopes a little lower because at best, it is pretty much uninspiring.
With a message to hustle by the day and then risk it at night, Heat is coming as a rebellion against corporation. This is another thing about the game that may seem a little out of place, most especially with the story the game tries to build on.
As already stated, you get introduced to an open world where many streetcars have piled in order to compete on the streets of Palm City in the Speedhunters Showdowns. What will become the 16th game in the main Need for Speed series, gamers will get to drive on through the beachfront straightaways and downtown courses and as one would expect, freeway.
Trailer
The announcement for the release date of the game came with a Trailer that somehow, did not leave many people inspired that the new game will be better than most of those that came before it. But then, it is obviously too early to tell if the game will be just another of the NFS games that have failed to make any significant impression.
For now, based on the trailer, the game doesn't seem to be something that will be as exciting as many fans would have loved to see, most especially with the previous games that have failed to really impress. However, there have been times when the main games have turned out to be nothing like their trailers.
What other games are we seeing Apart from the New Need for Speed?
Before the new Need for Speed game is finally released, EA announced that it has plans to release a new game, Plants vs. Zombies: Battle for Neighborville. The game will be released fully on October 18, 2019, although the early access has already been released.
See Also: Wreckfest Ps4, Xbox, And PC Release Date – What You Need To Know
Conclusion
Finally, inasmuch as it will be released on November 8, as stated, if you have EA Acess and Origin Access Basic, you will get to have as much as 10 hours of game time from November 5.
Considering that from the Need for Speed of 2015 which received praises for its great graphics as well as its great dusk to dawn racing but has been criticized for being rather repetitive, the franchise has been driving downward, the new game will be central in many ways as EA will need to prove to its legion of fans that it will still be able to control its ride. If the trailer will, unfortunately, keep to what it has already promised, we will be graced with yet another NFS game that will be at best forgettable unless there is a rabbit waiting to be pulled out of the hat.