A new dimension is being brought into the world of football with the emergence of footballers like Kylian Mbappé. This is gradually changing the world of football and FIFA 20 is not letting that slip. Apart from bringing in the narrative of faster players, defenders are now stronger, strikers are sharpshooters, and in general, it has brought so many good changes to the pitch.
5 Things To Know About FIFA 20 
1. FIFA 20 Release Date
Set to be among the parting games for PS4 and Xbox One gaming consoles before the coming of Xbox Project Scarlett and PS5, the release date of the game has been put for September 27. Already, there is a strong buzz for the game because FIFA has allowed an early game pass and been one of those few games that have held things together for quite a long time.
Popular games like Need for Speed, although in another genre which have also held its head above waters for so long, have had inconsistent rides with some games coming great while others come nothing close. FIFA, on the other hand, has managed to hold on to a good ride. FIFA 19 which is the last game before the FIFA 20, was among the top 10 selling games in the United States between March 2018 and 2019 although the US is not a place for strong lovers of football as a sport.
More so, it has already sold more than 260 million copies of the football game since its first release in 1993. That, of course, does not include its mobile downloads that has gone more than 193 million as well as the 115 million gamers signed to the Asia-Only title of the game.
The FIFA20 game will also be released for other platforms including Nintendo Switch and Microsoft Windows. EA has released a strong trailer for the game and ahead of the release and the early access has already gone live on September 19.
2. FIFA 20 Gameplay
By most standards, FIFA 19 was a great game which was very easy to enjoy. However, there was something edgy about it; the passes were not as smooth as one would have loved. What it did was to slow the pace of the game so much that you may not get to really enjoy playing with a team.
The new game is bringing something different to the table. Introducing the Volta mode, the game is serving us what a football game should really be. You can dribble as a player, put in all the speed you can muster up, take the shots, and at the same time, have a strong tactic as a team.
There are many great players on the game including a little known Vinicius Jr., a Real Madrid kid who has come with so many wonders. However, what stands the game out is the customization that it affords you. With that, you can build your own superstars based on your own taste and liking. The real superstars may just be the players that you build on your own from scratch.
By the time you get playing, you will find out that had EA wanted, it would have made Volta into a new game that could succeed because it looks ready to stand all by itself. That is not to say it is not good to have it as a part of FIFA 20 since we now have fuller hands with a great game.
Volta is the central theme of the game. It is designed in three modes; Volta Story, Volta World, and Volta Tour. For you to play any of the modes, the first thing you would want to make is your own avatar with everything decided by you. You can customize from the big things like sex of the player to all other physical attributes including hair, eyes, and cloths.
As you play through Volta Story, you get the chance to unlock games you can play in different parts of the world such as London, Tokyo, Mexico City, and many others. In addition to that, as you beat teams, you get to recruit players from such street teams and then you can customize such players as they join your team.
Volta has brought a new change to what you knew about previous games in the franchise in a good way. The most significant change apart from how the game is played and the career mode, which is some sort of fresh air is that it brings so much versatility to the way you can play the game.
The only shame is that even though the game will be released for PC, PS4, Xbox one, and Switch, as already pointed out, Volta will not be available for gamers on Nintendo.
3. Who are the best players in FIFA 20?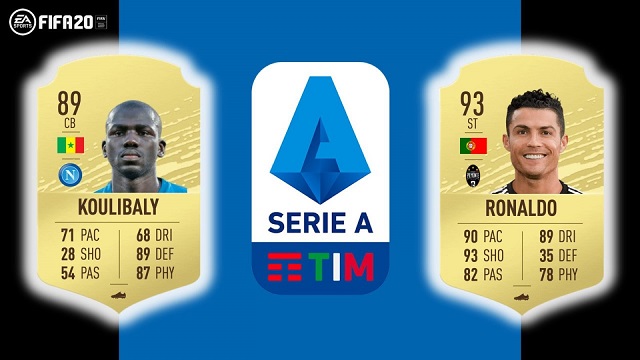 There are some amazing players that you will get to meet and play in the game but as nature and hard work have made it, the best players right now in the world of football are Ronaldo, Messi, Neymar, Hazard, and van Dijk among others. These are also some of the best footballers in the title.
However, as already pointed out, your main star may just be a player that you will create and customize. That is one good thing with the game.
4. Presentation
FIFA 20 returns with very strong graphics and presentation that works like magic. It may still be behind PES by a few inches in terms of the technicalities of football and the physics, but when it comes to presentation, FIFA has the day. FIFA presents teams in a realistic way and the commentary is just awesome.
See Also: Remothered: Tormented Fathers – Release Date, Plot & Other Facts
5. How does FIFA 20 stand against PES 2020?
Now, the debate between these two games will always remain, and those used to either will always insist they have the better game since it has to always go back to what one wants in a game. Importantly, there are different aspects in which both of the games have good standing against the other.
In terms of exclusive leagues on either title, FIFA 2020 has a better standing and even for some leagues that you find on PES, it comes with logos and team names that aren't up to scratch.
While FIFA concentrated on introducing Volta football, Konami's mind was on improving the gameplay as well as the physics of the football.
As time progresses and gamers get to play both games more, we will get a clearer picture of how they really stand against each other.