Even before the internet became this accessible and data this affordable, there have been some Internet service providers such as the NetZero that offer a wide array of services such as free internet access, email services, and much more. The company began in the late 1990s and has, through the years, offered internet plans for home use as well as for mobile connections.
Regarded as the pioneer of free internet access, the company offers other things such as security and PC tools and even premium internet packages that are more affordable than most other providers.
NetZero Free Internet
Among the services offered by NetZero is its free Internet Dial-Up service which is delivered through the use of a phone jack and a modem. It gets very interesting that getting the free internet service is pretty much straightforward to set up as you can either download the software needed or order for an installation CD.
The platform offers Dial-Up internet access, DSL broadband, and Mobile Broadband.
Dial-Up Connection
While with the dial-up connection you can decide to go for the HiSpeed Accelerated Dial-Up which costs you close to $30 each month, there is the Free Dial-up that gives you up to 10 hours of monthly internet connection. With the free package, you also have a reliable connection and easy access to emails which you can create for free.
DSL Broadband
Going as much as a hundred times faster than the dial-up connection, the DSL Broadband does not deliver free internet. Nevertheless, it is affordable at less than $27 dollars as it comes with a wireless modem with a built-in firewall and an online Norton Antivirus. You also get the Free NetZero dial-up account which you can use as a backup.
Mobile Data Plan
NetZero also has various mobile data plans such as the free 200MB which you get after you purchase the mobile broadband device. One of the major drawbacks for the free 200mb plan that you get is that it expires. Unlike what you get with services like FreedomPop which keeps giving you free data as long as you keep using the service, NetZero only gives the free data plan for the first 12 months you are with the service.
Others are:
| | |
| --- | --- |
| Monthly Data | Price |
| 500MB | $17.95 |
| 1GB | $27.45 |
| 2GB | $42.95 |
| 4GB | $63.95 |
| 6GB | $89.95 |
All the data have a 30-day validity and do not carry over to a new month.
Hotspot and Wi-Fi
For its hotspot, NetZero has its own device which is a mobile wireless modem that can be used to connect to devices such as laptops, tables, iPad, and much more.
According to NetZero, the device is able to connect to anything from 5 to 10 devices although this will depend on the model you buy. More so, it has USB tether capability and a warranty of 1 year. With the tethering capability, you can decide to surf the internet using the wired connection without needing to broadcast unless when you have more than a single device that wants to use the data.
Inasmuch as there are no unlimited data packages, for now, you may decide to go with any of the above-mentioned data plans.
NetZero Webmail and Email Login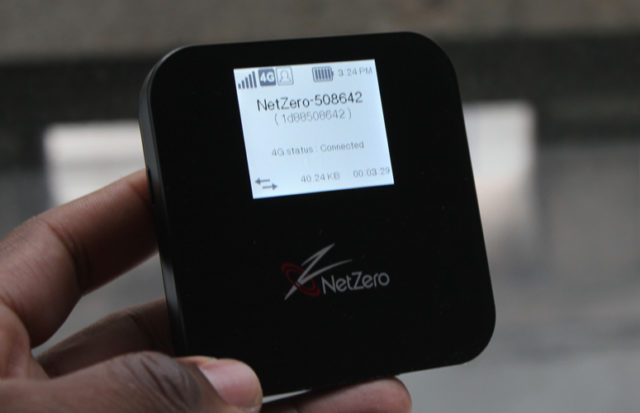 Another important service provided by Netzero is its free webmail services which you can subscribe for free.
Once you have subscribed to the service and you open your email, you can log into the email through these steps:
1. Go to my.netzero.net.
2. On the top page, you will see Login to email. Tap on it and then put in your User ID and Password.
3. Once you have logged in here, you will be able to access your mail.
See Also: What is Sbcglobal? Email Login, Settings, Support, Customer Service
More so, if you connect to the internet via the service, you are logged into your email automatically. The steps above are for those who are connected via a different ISP.
Android Setup
To set up the Android NetZero mail, here are the processes to follow, although it may vary with some models. While you may decide to access it through Google, these steps are for those who want to make use of the Android mail app:
1. The first thing you want to do is to go to the mail app on your Android device and after launching it, go to settings and then select "Add new email account"
2. Put in your email account in the next filed provided for it, followed by your password and then tap in "Next"
3. Tap the Manual options setting
4. For your account type, select POP3 as the server type.
5. "Incoming server settings" is what you will see next. Here are the details to input:
Username: email
Password: UW email-wachtwoord
Incoming server: pop.netzero.com
Incoming port: 110 (or you can put in 995)
Security type: SSL
6. Tap "Next" and then for the "outgoing Settings" which will be the next thing to display, type this in:
Outgoing server: smtp.netzero.com
Outgoing port: 25 (or you can put in 465)
Security type: SSL
Authorization required: yes
Username: email
Password: your email password
7. Tap on Next and then check in the "Require Sign-in" box.
8. Type in the name you want and then Tap Done.
iPhone Setup
Here are the steps for iPhone setup:
1. Go to settings and select "Mail, Contacts, and Calendars"
2. The next to do is to tap "Add Account" and then "Other", then "Add Mail Account"
3. Put in your email address and password then hit on "Next".
4. You will see the Incoming server. Type these for the details:
Hostname: "pop.netzero.com"
Under Incoming settings, select "Use SSL" and in the place of Delete from the server, select "Never."
For the Server Port, put in "995."
5. Under Outgoing mail server, select SMTP.
Tap on smtp.NetZero.com
Hostname under Outgoing mail server put in smtp.NetZero.com.
Enable "Use SSL" and for type Server Port, put in "465" and then tap "Done".
Other Questions
What is Net Zero internet service?
The internet services provided here are some of the most affordable that you can get in the US, including free dial-up connections and free emails.
Are NetZero email addresses .com or .net?
The free email that you use ends with @netzero.net. When visiting the site, even when you type Netzero.com, it has been redirected to Netzero.net. However, for the email, you can only use .net as .com will be a wrong address.
How do I delete my Netzero account?
To delete your account, simply contact the company's customer support and indicate why you want to cancel your account and delete your email. This will be through an online form, and you will be contacted within 72 hours to cancel the account.