In 2015, From Software released its action role-playing game, Bloodborne which immediately became a favorite among a lot of gamers. Forget about the horror story it has to tell and bring to life, many gamers have since then, been waiting for the release of its sequel, Bloodborne 2.
Of course, with the success of the game, a sequel is not something that should not be expected, but even as nothing official has been said about it by the creators, the internet is still washed with a lot of theories and stories on when the game will finally be released as well as trailers and teasers.
In case you are yet to be baptized in the dark waters of Bloodborne, it is a horror game that comes as a close sibling to Software's Dark Souls and Demon's Souls series, both of which have become famous. Nonetheless, it is Bloodborne that has come to be regarded by many as one of the best games to have come from the developers.
In the game which you may not find as easy to play as you might think, you will be a Hunter who came to Yharnam to help the city in wiping out the monsters that have taken over and have thrown it in chaos, killing its residents.  Of course, it will get bloody on the way (why did you think the name is Bloodborne?), but it can be great fun to play, and that is why the Bloodborne 2 (BB2) is this much anticipated.
Bloodborne 2 Release Date – When is It Coming Out?
There are some games out there that fans have been waiting for sequels which may truly not come such as Valve's Left 4 Dead 3. For Bloodborne 2, the story is a little different because at least, fans are more than hopeful that it would be released. The question that remains is – when?
Officially, there is yet to be a release date for the game even though many are expecting it to come in the not too distant future. Fans were expecting that at least, at the E3 2018 something about the game would be mentioned. Unfortunately, nothing was said. So for now, we can easily say that for the next one year in the minimum, we may not get to see the game.
For me, I will prefer that From Software takes all the time in the world to come up with something great because I would want to see something much better than Dark Souls II. Not that it is not great, but it will only leave you yearning for more.
Trailers and Teasers
The first thing that a lot of fans thought was the trailer for BB2 was only a trailer for Sekiro: Shadows Die Twice. In fact, it was shared on some platforms as the official teaser trailer of the game before it was announced in 2018.
Apart from that, there have been many teaser and trailers on different platforms on the internet and YouTube, most especially, claiming to be trailers of BB2. Interestingly enough, you will not find any of such trailers on platforms that are officially associated to the game because there is no real trailer since there is no work that is being done on it publicly.
What Are The Latest News, Announcements, and Rumors?
There has not been much information or even any news from "From Software" regarding the release of the sequel to its powerful game. Instead, what it has successfully doled out is a trailer that caused a lot of rumors from fans who have gotten their hopes shot up high.
The less than one-minute mysterious trailer didn't get to say anything except for the tag "Shadows die twice" which it showed at the end. Released at the Game Awards 2017, the video got people trying to link it to Yharnam and other things related to Bloodborne. Unfortunately, it would only turn out to be a teaser trailer to a game to be released in 2019, Sekiro: Shadows Die Twice.
Even before then, there was another rumor that began in 2016 after From Software President Hidetaka Miyazaki revealed that the franchise was working on some title at the time. He also revealed that apart from the fact that some are dark fantasy, one among the titles was going to meet the expectations of fans. Since one of the main things on the mind of fans was a sequel to Bloodborne, they took to the easy route of assuming one had to be the much-awaited game.
See Also: Left 4 Dead 3 Release Date, Trailer, Characters, Announcements and Rumors
Before the Sony's E3 2018 conference, it was expected that From Software would make the big announcement about when the game would be released, but the silence at the event was enough to tell everyone that the waiting was still not over.
Another rumor that has been going around is that if the game finally comes, it will be set in the Far East. The real drive behind the rumor may just be the need for people to have a different setting to the game rather than play the same thing in the 2.
More of a wish than a rumor, many are also talking about the game not coming exclusively on PlayStation 4 as it was with the Bloodborne.
Will we get to see Bloodborne 2?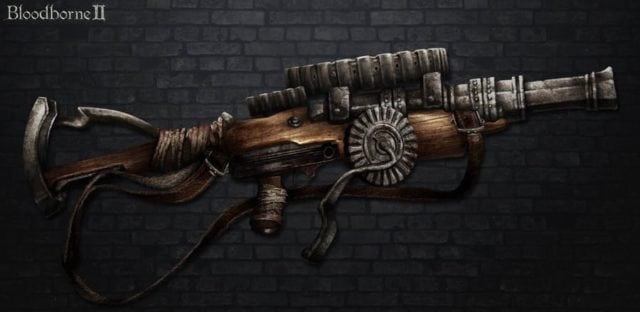 Beyond the rumors and the waiting, there is also the need to look at things better than just our yearning for the game. So, will we see a sequel to Bloodborne? The only one that can say that for certain is From Software, but from our soft spot, we can also say there is no reason why we should not see a sequel.
The first game was widely accepted by fans and the cries for a sequel should be enough to bring the producers to create yet another.
See Also: 6 Best Action Role Playing Games (ARPG)
Looking at the other side of the coin, From Software has not always been the one to go for sequels, even though that is different with some like Dark Souls, Lost Kingdoms, and a few others. But again, none other has been more accepted than Bloodbourne therefore, a sequel may just be on the way. It may take a little longer than we would want, but it may come at the end of the day.