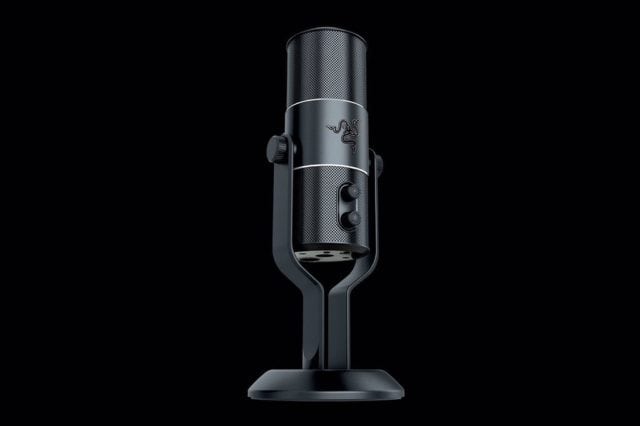 There was a time when I arrogantly believed all you needed to do was get a good mic and it would serve. The truth is that I was nowhere near the truth, which is that the best microphone for gaming is completely different from the best microphone for song recording or other things you use mic for. Even though there are some that are versatile enough to serve on all fronts.
For the best microphone for gaming, there are things you may need to consider before putting in your money where your mind is telling you.
The first is that you may prefer to get a condenser microphone since it assures of better quality; other factors that you need to consider before settling for a gaming microphone include lower noise, modes of recording, and even quality of the microphone itself because those are the things to define your experience.
As a team, before deciding on the best mics for gaming and streaming, we have carefully considered these factors mentioned earlier especially as avid gamers who love nothing but the best gaming experience, to eliminate average from the best mics which we share below:
Best Microphone For Gaming or Streaming
Table could not be displayed.
Top Microphones For Gaming or Streaming
Blue Yeti Gaming Microphone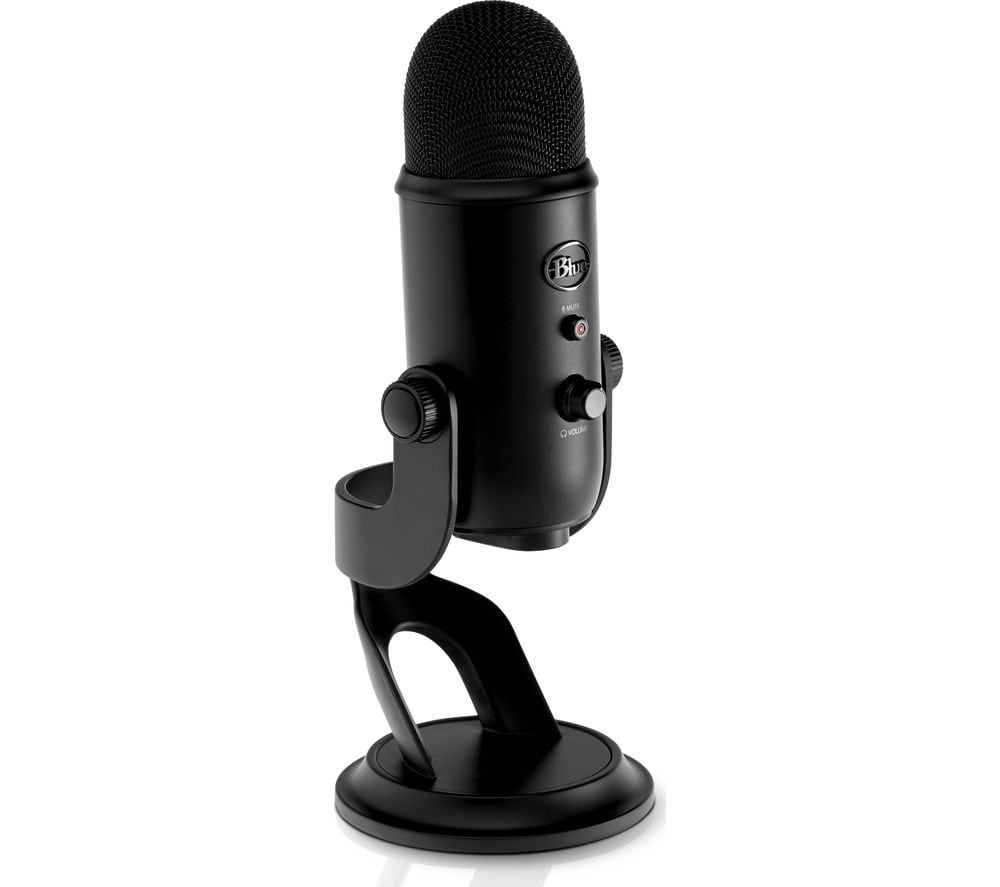 Blue Yeti is the one that will always come up when you are talking about the best microphone for gaming and in fact, streaming in general and there a good reason for this.
Blue Yeti delivers a very solid and high-quality audio. The audio response is 20Hz to 20kHz while the maximum resolution you can get is 48kHz/16-bit. It is not the best you can get out there if you put it side by side those costing thousands but it gets the job done for anyone who needs a high-quality audio input.
The Microphone offers you four pickup patterns which for us, is the killer. The patterns are cardioid, bidirectional, omnidirectional, and stereo. Because of this, you are handed a microphone that will turn professional for most things including gaming, streaming, podcasting, and you can make your list even longer.
Zero latency with the 3.5-millimeter headphone jack it comes with ensure that you hear in real time what you are saying without any delay.
See Also: A Complete Guide to Getting the Best Earbuds for Gaming
This beast of performance also has very good controls and adjustments options in such a way that you can achieve almost anything with it and what makes it even better is that the controls are perfectly blended with the mic's design.
Generally, the mic has a very sturdy build and a nice design, but it is not exactly the most portable one that you can lay your hands on. It only keeps to the line of the mythical snowman that it is.
Pros
The sound quality is amazing
You cannot beat the build quality
Highly versatile.
It is very simple to operate as a plug and play piece.
THX certified.
Cons
Not for someone looking for the most portable microphone.
Verdict
At the end of the day, what you get with this mic is resounding performances and sheer versatility. That explains the reason for its popularity and why most people go out of their ways to get one.
Samson G-Track USB Condenser Microphone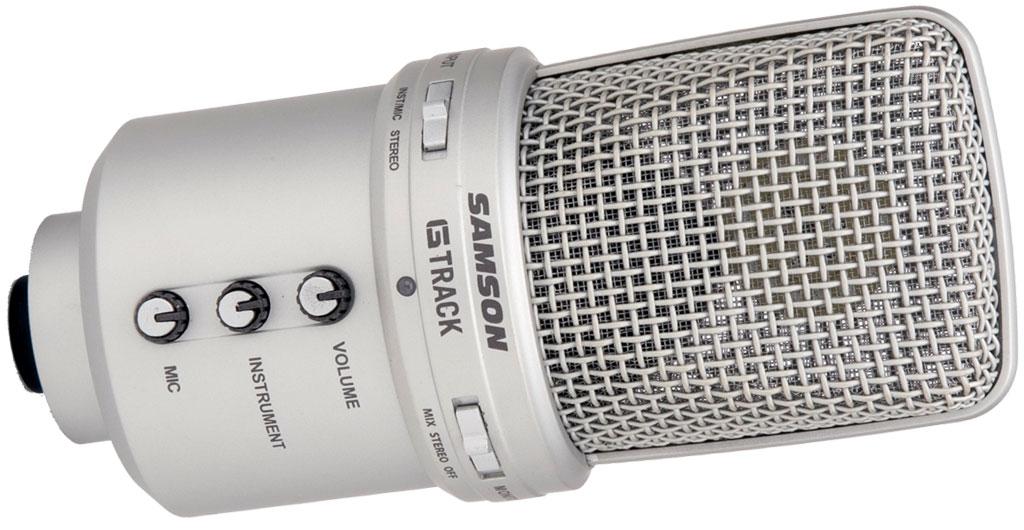 The Samson G-Track comes as a complete recording solution for almost everything including gaming, streaming, podcast, music, and what you may be thinking right now.
It is a 19mm diaphragm studio condenser microphone that offers one of the best audio output you can get. It offers a frequency range of 20Hz to 16 kHz with 48 kHz resolution and 16-bit. Again, this may not be the ultimate best for other things like music recording, but for a gamer, it's a good game.
The pattern it picks is the Supercardioid pattern. With this, the sensitivity is high, hence apart from good audio quality, it also delivers great details.
With the earphone jack, it comes without latency. This means that you may experience a little noise most especially when you are recording music and you get too close. At the right distance, however, it is almost perfect.
At the end of the day, this may not be the easiest to operate for a novice, but it shouldn't take forever for one to master it.
Pros
Good sound quality.
The build is great.
A versatile device.
Good value.
Cons
Not the easiest to operate for a novice.
It can get muddy when too close, most especially for music recording.
Verdict
Even as we will not hesitate to call this the best microphone for gaming for someone who needs superb quality and great audio, and will recommend it for streaming and gaming, it is not the one I will recommend for professional music recording.
Blue Microphones Snowball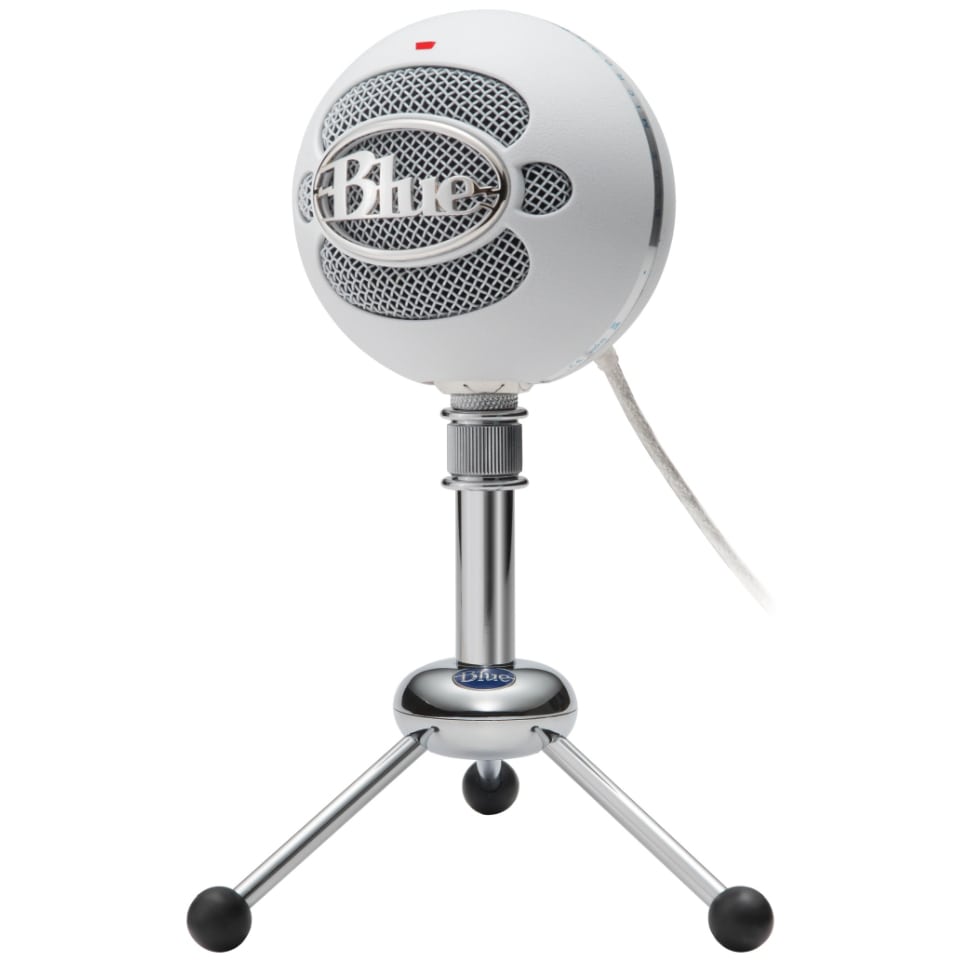 Blue has been one of the faithful not only for gamers needing microphones but also for the entire microphone market.
Another thing that makes this microphone very interesting is that like most other Blue microphones including Yeti, the audio quality is very excellent. It is great when recording, and it doesn't come with any noise.
Because of this, it is fantastic for game recording, podcasting, and streaming.
You get to select between three available patterns; the cardioid mode, omnidirectional mode, and the cardioid mode with -10 dB PAD (this is for sounds that are too loud to achieve better fidelity).
Read: Sound Bars You can Get for Under 100
We should say a thing about the build of the microphone because looking at it, you may want to believe that it is not strong even as it is pleasing to the eyes. It is plastic built, but we don't see it losing the bet if your money is on it. The only thing is that the stand is not the best blue could have done.
Pros
Very easy to set up
Not very expensive.
Has long life span.
Cons
The stand isn't the best out there.
Maybe on the large side for some people.
Verdict
One of the best things about this device apart from its amazing performance is that it is easy to set up. This solves one of the main problems you get with many others that are hard to install and use. More so, it performs better than many at its price range.
Audio-Technica AT2020USB+ Cardioid Condenser USB Microphone
Audio-Technica is a household name among audiophiles and that may not be easily understandable until you get to make do with one of the company's audio devices.
With the AT2020USB+ Cardioid Condenser USB Microphone, you have a great gaming microphone that is sure to give a good run in any collection of the top microphones for streaming.
The audio quality you get with the microphone is not only crisp but also without any noise. More so, the frequency of the mic reaches 20,000 Hz while the polar pattern is Cardioid.
A condenser microphone, this device can also be used in the studio for song recordings, hence if you are a music producer who loves gaming and who doesn't want to spend large bucks, the AT2020USB+ should be your stop.
The last thing here, which happens to be the first thing you will notice is that the build quality is a good bet.
Like most other microphones that are designed to stand on tripods, the tripod is not as strong as you would have loved to see it. Nevertheless, it is sure to hold for a long time.
Pros
The audio production is very good.
You do not get noise with the microphone.
It offers good versatility.
It is easy to use
Cons
The tripod isn't the best.
Verdict
If you are looking for a device that will ensure you don't get any noise, this may just be your best microphone for gaming. More so, it doesn't betray you with sound quality or the general quality of build.
Don't Miss: Gaming Speakers: Top 8 PC Speaker Reviews
Razer Seiren Pro Elite XLR Microphone for Gaming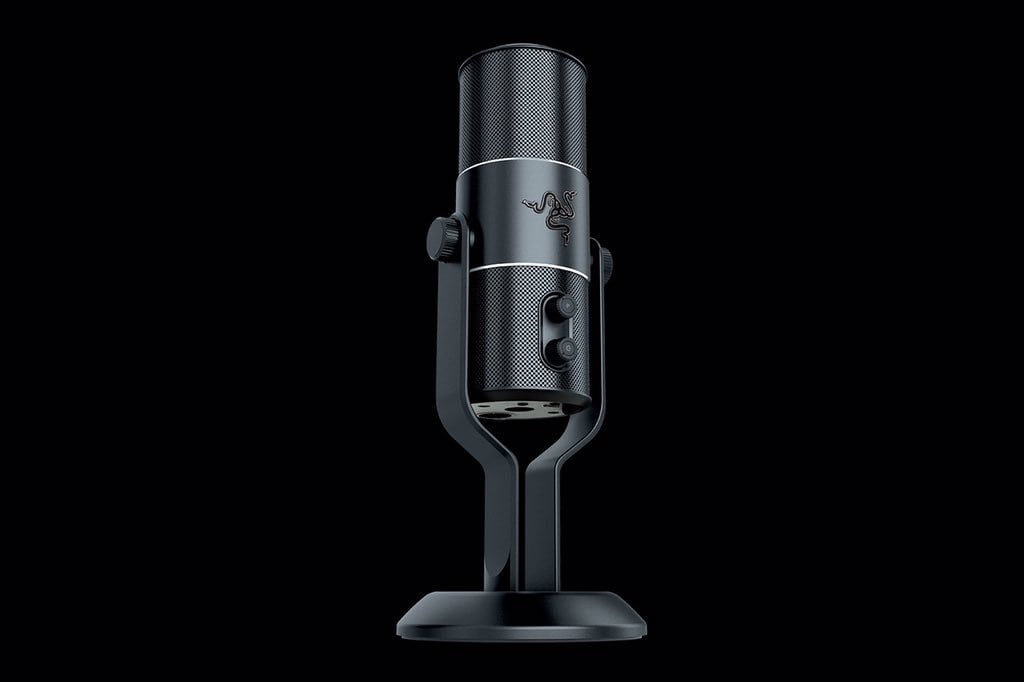 If Razer were to be a shop, it would have been the one you would enter for almost everything you need for your gaming. From mouse to keyboard, headphones,  and almost everything you can think of for gaming, Razer has got you covered.
With the Razer Seiren Pro Elite XLR microphone, you do not get something that is better than the standard Elite, which is as well a good bargain, but you get a great mic to beat on the market.
Something is tempting us to call this the most beautiful microphone you will get for gaming. The device is simply sleek in design and all-reaching in quality.
To the performance of this beauty, the audio it produces is really great just as it gives a frequency response of 15Hz – 22kHz. One good thing that is worthy of mention is that it has four recording patterns; cardioid, stereo, omni-directional or bi-directional modes.
Looking at the price, this may not be the cheapest for some people, but it is surely a valuable piece considering that it features up to 4 patterns and looking at its performance.
Pros
Pleasing to the eyes.
It is well built.
Has four recording patterns.
It is very valuable.
great sound quality
Cons
May be expensive for some people.
Verdict
For someone who will give it all for beauty, this is the deal. With it, even if you decide to sacrifice all in the name of its beauty, you will have nothing to lose because it also has every other thing to make your gaming recording great. If you have the cash to spare, get this piece and thank me later.
See Also: Cheap Wired, Wireless, Bluetooth Gaming Headsets Under $100
Shure MV5 Digital Condenser Microphone For Gaming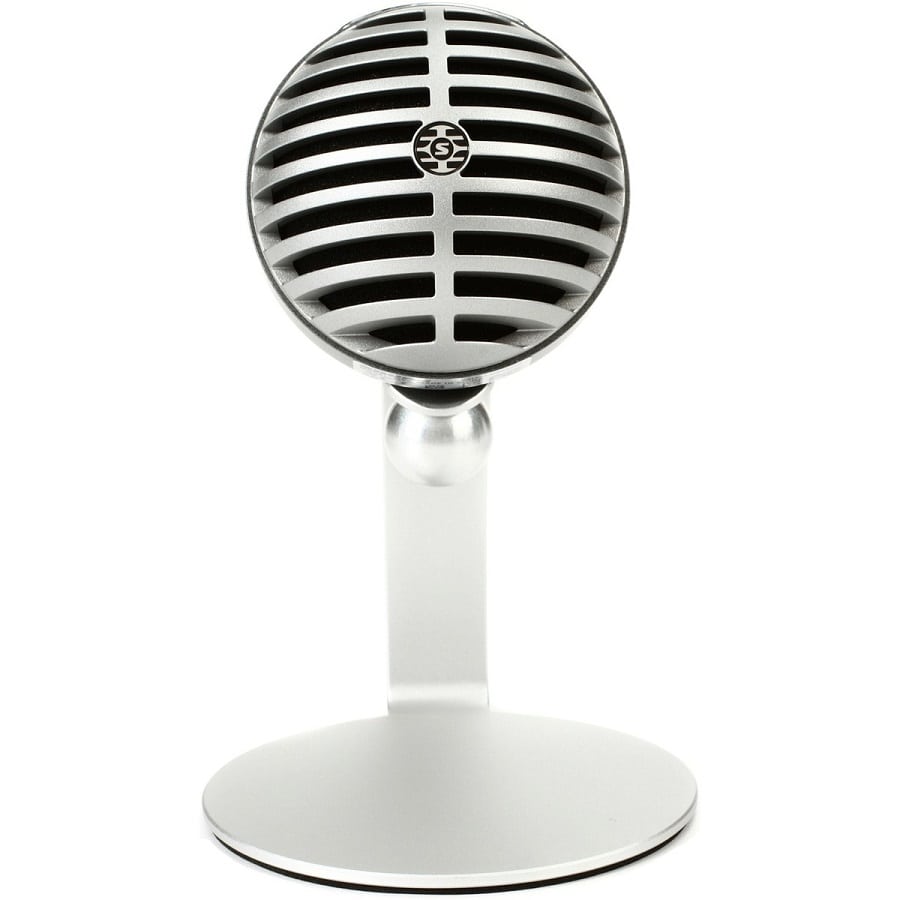 Shure is surely one of the biggest in the audio business. It has been around for close to 100 years now, and it has amassed a massive followership.
As a result of its experience, its headphones and microphones as evident with the MV5 are detailed and accurate in performance.
The design of the microphone is very close to Elvis's legendary microphone, which was also Shure. It was put on the market for over $10,000. The difference though is the shape of the two. While this is more round, the other is capsule.
When looking at the sound quality of the microphone, it is one of the best you can get for your streaming or gaming although it may not be the most professional for music recording.
That being said, the recording quality comes very clear and more adventurous than many others including the more expensive Motiv MV88 and it delivers a maximum sample rate of 24bit/ 48 kHz. The noise level you get with it is also very controlled.
See Also: Best Gaming Headset Under $100: Cheap Wired, Wireless, Bluetooth Headsets
More so, it comes with 3 preset DSP modes; Vocals, Flat, and Instrument, while it has one pattern; Unidirectional (Cardioid)
Pros
Very good and sturdy build.
Great sound quality.
Good presets.
Very low noise level; almost not there.
Very valuable.
Cons
Verdict
The microphone has a traditional sense to it in terms of build and performance, making it ideal for anyone looking for a great built device that is also adventurous and warm. Most importantly, it doesn't come very expensive.
Conclusion
There are other cheaper gaming microphones that you can get in the market, however, the ones we picked here are those we remain sure of to offer you everything you want from a great microphone such as high-quality recording, a solid build which translates to how long they can last, and above all, versatility. This is because getting something that you can use for other purposes other than gaming is also useful since we can never tell when the need may arise.