Short Answer
In the Xbox One X vs PS4 Pro debate, Xbox One X is the better and more powerful one of the two if you want something that has better hardware and performance. It doesn't just have 4k which the PS4 Pro has (not exactly), but also 4K Blu-Ray player. When it comes to exclusive titles and VR gaming support, the PS4 Pro is the better one though. 
If you are caught in the crossfire of confusion as to what to choose; a PS4 Pro or Xbox One X, let me guide you through. Before looking at how the two consoles differ from each other, it is important that we stress the fact that both have been able to change console gaming entirely and have brought in interactivity in a way never seen before.
More importantly than anything else that these two consoles from Sony and Microsoft have done, they have kick-started the end of the traditional game consoles. With many things in common, the two consoles also have their many differences in hardware, performance, available games, and much more.
Xbox One X vs PS4 Pro – Which Should I Choose?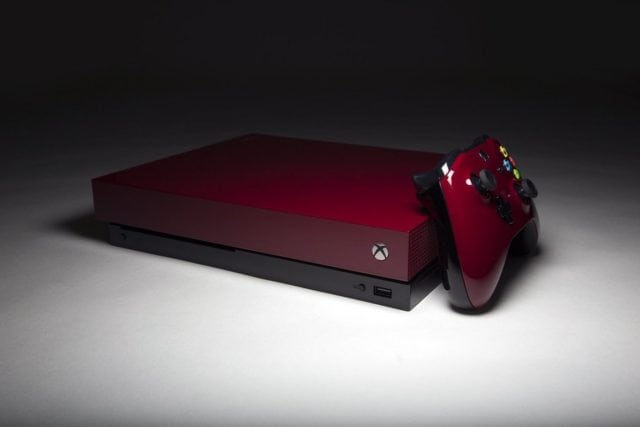 Major hardware (CPU and GPU)
Exactly as you would expect, both the Xbox One X and PS4 Pro have improved processors from their original versions. With a processor of 8-core that clocks at 2.13GHz, the PS4 Pro finds itself a little behind the Xbox One X which has a 1.6 edge as it comes with an 8-core, 2.3GHz processor.
The graphics units also register a significant leap from previous versions of both consoles but since it is an Xbox One X vs PS4 Pro thing, let's look at how they stand against each other. While Sony gives its console a 4.2 TFLOP GPU, Xbox One X comes with 6 TFLOPS.
It is unknown how they get to share the memory allotted between the CPU and GPU, but what is known is that both consoles make use of the GDDR5 memory. With an extra gig for background processing, the PS4 Pro comes with a memory of 8GB while Xbox One X has a RAM that totals 12 GB.
In addition to these, both the Microsoft and Sony consoles have a 1Tb storage.
Obviously, Xbox One X is better and more powerful in hardware
Performance
With the above hardware, the Xbox One x has better graphics power which means the console is able to stream and deliver a native 4K experience. In fact, it has the better side of the rope in terms of performance.
On the other hand, Sony has found itself entangled in some controversy because although the PlayStation 4 Pro is able to render 4K, it is unable to run in native 4k. What it does instead to complement this is to make the gaming experience to seem 4k using the advanced upscaling technique. The thing, however, is that you may hardly be able to notice the difference, but it is right there.
Xbox One x wins in performance and resolution
VR
This is one of the few places where the Sony device has the edge over the Xbox One X. The PlayStation 4 Pro is designed to be compatible with the PlayStation VR headset which also works with the PS4 and PS4 Slim.
Unfortunately for a gamer who wants to have both Virtual reality and the Xbox One x, that is not possible at the moment because Microsoft does not have it as a priority right now. What it wants, instead, is to improve on the console even as it is working on mixed reality headsets for windows 10 PC.
On VR- PS4 Pro is better and more powerful
Games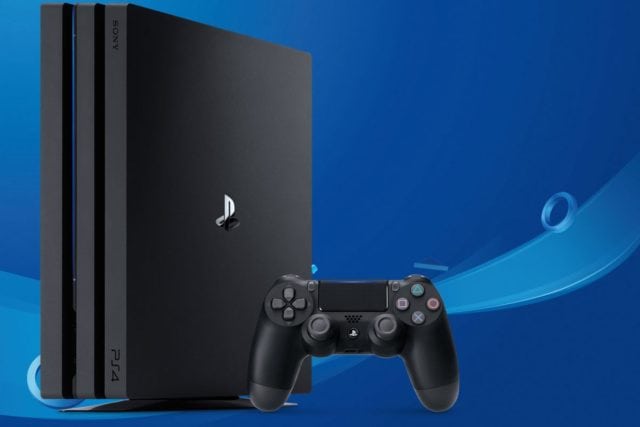 This is where the Xbox One X vs PS4 Pro debate gets more interesting. This is because we can talk about hardware, performance, and whatever for ages, but that will only be needless jargons for many gamers since what we are mostly concerned with is the games we can play. After all, it is gaming consoles that we are talking about.
Going back to all previous generations of game consoles, PlayStation is the one that always dominates when it comes to exclusive games over the Xbox console. This generation of consoles has not changed that. It has great titles such as games from the Gran Turismo franchise, Bloodborne, and Uncharted 4.
Xbox does not have the large shoulders of the PlayStation when it comes to the exclusive titles, but it is able to settle the scores with the backward compatibility trick. With this, Microsoft makes it possible for you to play previous generations' games on the Xbox One which still has its own exclusive titles.
You will also get the backward compatibility on PlayStation, but that is only through the PlayStation Now, which is a paid subscription service.
It gets dicey here, but when the dice are cast, both PlayStation and Xbox end here at a tie.
Online Experience
Let's take a look at the online gaming experience of both consoles, shall we? While Microsoft gives a $40-a-year Xbox Live subscription taking it down from $60, Sony's PS Plus is still at $60 subscription. To play online games, you will need a subscription on both consoles.
What is more here, is that just as stated above, you get the backward compatibility with Xbone One consoles, meaning you have a wide array of games without worrying about getting the last generation console.
See Also: How To Connect Xbox One Controller To PC Wirelessly
Even when you don't sign up for the Xbox Live Gold, you still get unlimited cloud storage from Microsoft, while what Sony gives with PS Plus is 10GB.
Xbox One leads for online games
Special Features
With the features, it is easy to state that both consoles come with great interfaces and special features. But then, while you get to share stream across platforms on the PlayStation and also share footage and photos thanks to the DualShock 4 controller, the Xbox limits you more than the other console.
What is even more is that while you get to stream PlayStation 4 Pro games on games to PC, Mac, PlayStation Vita, as well as some Xperia-branded devices, the Xbox One X only allows you to stream to Tablets and Computers that have Windows 10 OS.
PlayStation 4 Pro takes the day here
Ports
The PS4 Pro isn't the one that comes with too many ports. At the back, you will get the power port, auxiliary, Ethernet, HDMI-out, and Optical out ports, while in the front you have two USB 3.0 ports.
It has become a tradition for Xbox to give enough ports on previous Xbox consoles, and it didn't fail here. In the front, it has 3 USB 3.0 ports while it has one at the back as well as the power, auxiliary, Ethernet, HDMI-out, and optical out ports.
Xbox One X is better as regards ports
Price
Does the price matter at the end of the day? Yes, it does. While Microsoft decided at the launch of the Xbox One X to let the console go for $500, Sony decided to bow lower by as much as a hundred dollars as it sells for $400.
Now, a gamer is caught in the web of a console that delivers native 4K experience and one that sells for a lower hundred bucks. You be the judge, but if you want a lower price above all else, the obvious winner has to be PlayStation 4 Pro.
Xbox One X vs PS4 Pro
| | | |
| --- | --- | --- |
| | Xbox One | PS4 Pro |
| Hardware | ✓  | |
| Performance | ✓  | |
| Special Features | | ✓  |
| Virtual Reality | | ✓  |
| Online Experience | ✓  | |
| Games | | ✓  |
| Storage | ✓  | ✓  |
| Ports | ✓  | |
| Backward Compatibility | ✓  | |
| Price | | ✓  |
| Total  | 6 | 5 |
Looking at a combination of having VR compatibility and a good price that offers a value of as much as a hundred bucks, no one will fault anyone who settles for the PS4 Pro over the Xbox One X. However, when you shift the argument to hardware and performance as well as native 4K capabilities, you will have to agree that the better and more powerful of the two is the Xbox One X or if you prefer, the "world's most powerful console."
See Also: How to Play Xbox 360 Games on PC with the Best Xbox Emulator
The best news now, is that there is no crime in getting yourself both consoles if you can since they both offer special advantages.