Everything has become very easy to watch today even without a cable subscription, thanks to various online platforms. So also, there are many ways that fans of American football can watch NFL games online without cable. What is more interesting is that there are both free options available as well as paid ones.
Watching sports has evolved so much through the years and in an effort to capture the internet generation, the NFL and other leagues have made it easy for one to stream games using laptops, PCs, phones, and other mobile devices. The online audience accounts for between 2 and 3 percent of the total viewership of the league which is still very significant although it doesn't look like a threat to TV viewership.
The main channels that you can watch various NFL games are NFL Network Channel Fox, NBC, CBS, and NFL Redzone among others. However, to watch them online, you even have more available options including the following:
How To Watch NFL Games Online Without Cable
As pointed out, there are many ways that you can watch NFL games online whether you are looking for the free option, which may have its limitation or the paid ones.
How To Watch NFL for Free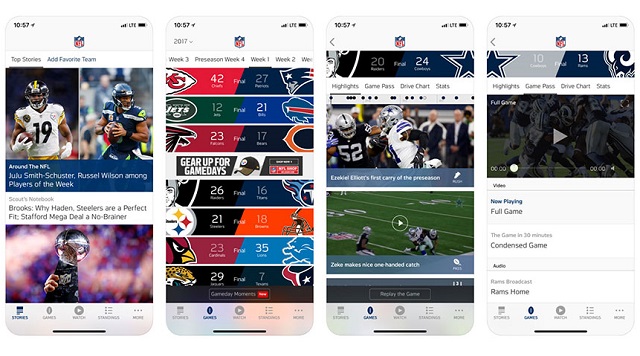 1. NFL Mobile App
While this option is free, it has limited coverage. With the NFL Mobile app, you can do a lot of things from checking scores to watching highlights and following events in the league. More importantly, you can get to stream some games for free. Inasmuch as the events you can watch are limited, it is still worth downloading the app on your device because as already indicated, it is all free.
If you have an existing cable subscription, the good news with the app is that it will afford you to unlock more options when you are signed in to your TV provider's account through the app. One thing to note is that the app is only designed for mobile streaming hence any attempt to stream on any other device may get you shut down.
2. NFL Yahoo Sports App
Another great way of watching NFL games online for free is through this app. Although like with other apps, this also has its own limitations, it is still a good one for someone who wants to stream some games. Before now, you would need to sign up for a satellite or cable subscription to access live games. However, the league has now made it possible for you to simply download the app and access some live games.
That said, streaming is also not allowed for smart TV however you can stream it if you are using a Safari web browser.
3. NFL on Twitch
For gamers who are also interested in streaming NFL games, the popular gaming streaming platform, Twitch is another platform that they can get to watch NFL games for free. Following a partnership between Amazon and the National Football League, Thursday Night Football is made free to stream.
Paid Options To Watch NFL Games Online Without Cable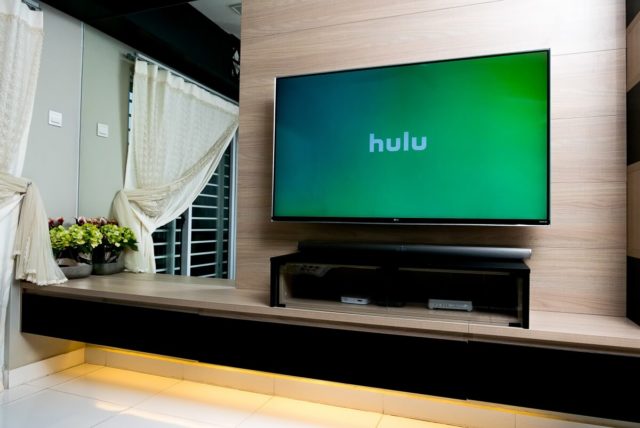 1. HULU Live TV
Hulu Live TV is one of the most popular when it comes to watching NFL games as well as other entertainment programs, you get a 7 day trial on this platform and then you will be required to pay $45 each month with which you can access more than 60 TV channels.
Also, you will have access to networks like CBS, ESPN, NBC, and other network channels for sports where you can watch NFL and other leagues. This is one of the best for anyone who is looking to get an alternative to cable TV. Even though it is still a complete package for lovers of football, it comes short as it doesn't have NFL Network.
2. NFL Game Pass
It gets a little tricky when it comes to this platform as while it allows you to stream every game, you do not get live games during the regular season. You get to access all the games of the season (256) on replay demands. It is one of the most exciting ways to watch NFL games online without a cable subscription but that is only if you don't mind watching replays which become available as soon as the live games are over.
In addition to that, there are no commercials that accompany the games and you also get to watch preseason games live. It may not be the biggest deal out there, but it is still a good one based on your needs.
3. Amazon Prime
For Amazon Prime subscribers, one gets to access 11 Thursday Night Football games all for free using your Prime Video app. If you are not an Amazon Prime Subscriber, you can as well start with a 30-day trial which will give you the 30 days for free to access things you want including NFL games.
With a $199 Prime membership subscription, that is when you get to access the TNF games as well as the opportunity to stream other videos while also benefiting from all other things that come with being a prime member.
4. PlayStation Vue
Another great way that you can get to watch NFL games online is through this platform which charges $55 per month. If you are yet to subscribe, there is also a 5-day trial period. Although it has packages that begin at $50, you will need the higher package to enjoy NFL games. With the package, you get to access networks such as NBC, FOX, NFL Network, ESPN, and CBS.
With these, you will get all the NFL games you want with ease. More so, there are some family entertainments and you can get these on any device that you want.
See Also: WOW! Internet, Cable Login, Plans, Subscriptions, Customer Service
5. fuboTV
Fubo TV gives you a lot of networks including NFL Redzone, FOX, CBS, and NBC which will afford you to watch your NFL games as well as other sports. It is among the best online services for streaming sports online generally.
You can stream on all devices from mobile phones to smart TVs, PCs, and much more. It costs $55 per month and you get more than 90 channels centered mostly on sports. Also, it has a 7-day trial.