All of us in the gaming community, all of us, are Oliver Twists; always asking for more, as far as our money can pay for them. Not too long ago, we were served the Titan V which Nvidia clearly described as the most powerful PC GPU in the world thus far. Even before that gets any cold, our eyes are now set on what next we are getting with talks about the Nvidia Ampere and Turing as the GPU microarchitectures in the tube.
With Titan V, the belief was that the next generation of GPU would have Volta as the foundation. However, there are indications that it may as well not be so since we may end up with Turing or Ampere as yet another architecture. But that is just part of the things that the rumor mills are grinding at the moment.
That said, there is hardly anything concrete from Nvidia on the graphics card. What has been flying around, therefore are just the little bits of information here and there, circulated by both trustworthy and not so trustworthy platforms. Having sieved it all, here are the things we know for certain about the highly anticipated NVIDIA Ampere.
NVIDIA Ampere News and Release Date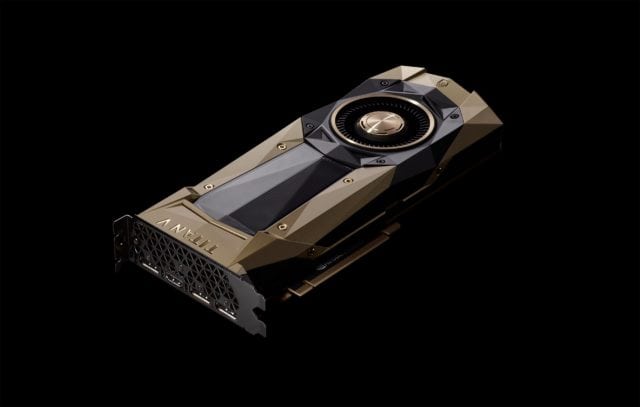 Just as we have pointed out, there has been no official report thus far, on when the GPU will be released, but from all we have gathered, it is going to come after the release of Nvidia Turing which may hit out later in 2018, with some platforms stating that it may even be out in August.
Ahead of the 2018 Gamescom, Nvidia is said to have scheduled an event which is to hold on 20th August to announce some new GPUs. Titled, "NVIDIA's Next Generation Mainstream GPU," it is expected that the talk will hold at the Hot Chips 2018 conference. Of course, it will be full of surprises since unlike before, Nvidia has not revealed the architecture it is going to discuss.
With that said, it is only expected that at the event, the only thing that may be discussed by the green camp is chipsets under the Turing platform since it made mention of mainstream GPU. This is because based on all we are hearing, Ampere is not coming as a mainstream card in the same way as Volta.
After the release date or maybe something more concrete about the GTX 1180 from the green team either on August 20 at Hot Chips or the 21st at Gamescom, what we may expect next to come down the line should be Ampere chipset. The thing, however, is that according to Nvidia's CEO Jensen Huang, we may still have some time to wait for the next GeForce GPU. However it may be, our fingers are already crossed.
One last thing to consider as we wait for Nvidia to give a release date is that with nothing serious coming from the AMD ends since it dropped the Vega GPU, Nvidia may as well decide to take all the time in the world before it releases Ampere or another graphics card.
Architecture
When the Tesla V100 came as the first card based on the Volta architecture, there was a mixed reaction because what a lot of people, gamers most especially, had their eyes on was that it would be for the gaming market. Interestingly, the Nvidia Titan V which came after was also under the same architecture. Both cards; Telsa V100 and Titan V are designed for scientific and research applications as well as machine learning applications.
To put it in better perspective, a GPU like the Titan V comes with too much potential for gamers to be able to utilize. Hence, getting it for gaming will only be a waste except when you are also highly business oriented.
That has brought us back to the architecture of Nvidia Ampere. The truth is that like most other things about the GPU, it is also not known whether it will come as yet another architecture or simply as a GPU model. If it comes as a new architecture as gamers are hoping, it could come as something for gamers. Hence it will step away from Volta.
See Also: GPU Hierarchy – An Updated GPU Tier List For Processors 
There are also some sources that are suggesting that what is coming as a gaming architecture is Turing while Ampere will take over from Volta as yet another high-performance computing architecture.
Performance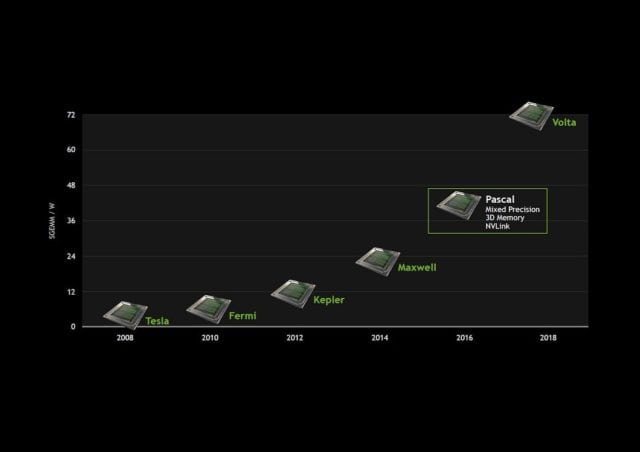 Although there is nothing that has been said about the performance of the GPU in the same way that nothing has been said about it entirely, we can at least speculate based on what we have been offered in the past.
From Telsa to Fermi, Kepler, and Maxwell, there has been the consistent improvement in performance with each architecture. This was also sustained with Pascal GPUs and Volta came with much more power. If this is anything to go by, we can safely say that whether the Ampere is the coming architecture or not is that it will come with great performance.
Price
With the rush for GPUs following the craze that came at the peak of cryptocurrency from 2017 when Bitcoin shot up, graphics card simply became untouchable for many gamers because of the price that they went for. Nonetheless, with the reduction in demand and the market now becoming more stable, the prices of GPUs, in general, are going back to normal.
With that said, we can again believe that when the Ampere GPU hits the market, it will not come with a price based on the crazy demand that we saw not too long ago. Since we still don't know much about how it will be released and sold, we believe that the performance and technology will determine the price at the end of the day.
Conclusion
Pretty much all that is known about NVIDIA Ampere, is that it will come with a good boost to the GPU market. Apart from that, everything else, or mostly so, remains shrouded in the silence of Nvidia and the rumors that are spilling around. Hopefully, we would get more light on it after the Hot Chips and Gamescom in 2018 where we may get to know what the green team has under its sleeves for Turing and subsequently, Nvidia Ampere.