A quick and simple way to do this in 5 minutes is with a computer, phone, or tablet that's connected to your network, open a web browser and go to the Admin Tool at http://10.0.0.1. The default IP address for Comcast Xfinity routers is typically 10.0.0.1 or 192.168.100.1
Connect your computer to the router wirelessly by joining the network name (SSID) of your router or by using the Ethernet cable connected to your router.
Press Enter on your keyboard and a login page will appear.
Enter the default username and password for the router. This information can be found either at the back of the router or on the paper documentation that came with the router. If you've already changed your Admin Tool ID and password, log in with your updated information.
Once you are logged in, you will have full access to your router's configuration settings and can make any necessary changes.
Once you have made the changes, Please don't forget to save the settings before you exit.
It is important to note: This username and password aren't the same as your WiFi name and password.
If you haven't changed the username and password, simply log in with:
Username: admin
Password: passwordIf you changed your ID or password but don't remember it, you can do a factory reset You can access Xfinity router admin using 192.168.1.1 or access it using 192.168.0.1
You can also use the following pages to get your username and password:
Username
Here's the Xfinity page to help you find your username.
Password
Here's the Xfinity page to help you reset your password.
1. Why You May Need to Log in to your Comcast Xfinity Router?
Now if you are one of those that stumbled upon this article, you must be wondering why there is a need to login to a router modem. Some may also be thinking that Comcast devices are "plug and play," so what's the fuss all about?
Well, you may need to access your router for a variety of reasons ranging from performing basic tweaks to checking up on the security features. At the very least, you may have to log in to your Comcast Xfinity Router to change your Wi-Fi user ID and password.
You may also have to get on the backend to update the modem's firmware to the latest version. No matter what your need might be, you can perform every step very quickly and without the need of ever calling tech support.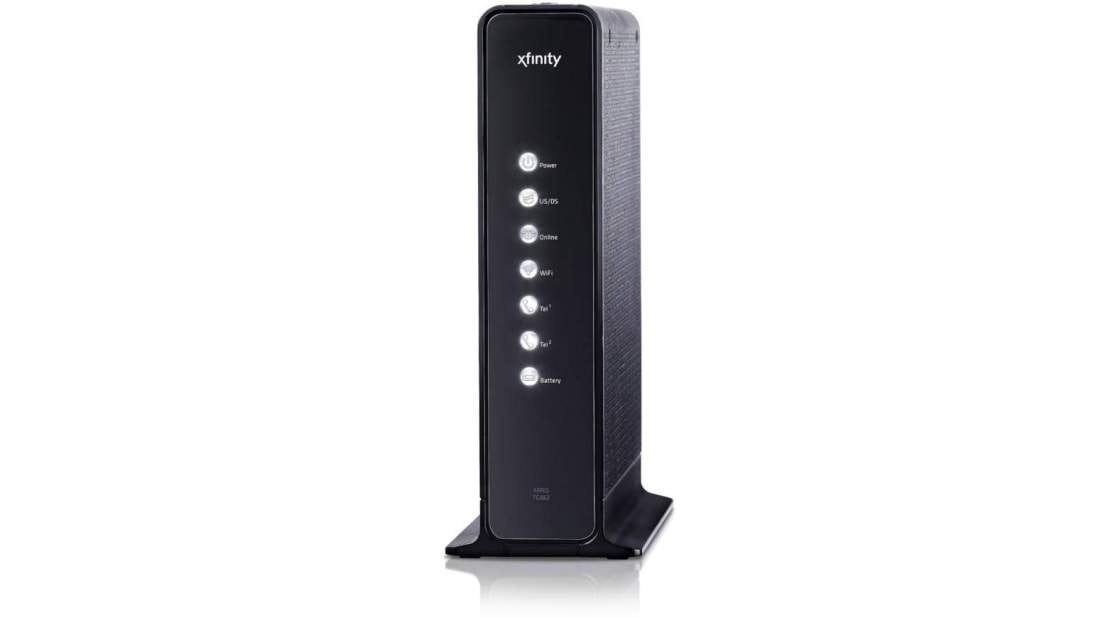 2. Does Xfinity Router have a Default IP Address?
Yes, like every other router in the industry, Xfinity also has a default set IP address. You can get access to the controls by typing any of the following IP addresses in your browser address bar:
• 192.168.1.1
• 192.168.100.1
• 10.1.10.1
In very rare cases the IP addresses mentioned above might not work, in which case you need to look for it on the router itself. The IP addresses are often mentioned in stickers on the router along with the default username and password.
If that also doesn't help, you may have to take the long road and get in-depth into the manual to see results. However, we are doing to save you the hassle because you can follow our next advice in the worst-case scenario.
Recommended: What Is The Best Modem Router Combo – Wi-Fi/Cable
3. How to Login to Comcast Xfinity Router
Okay, there's no reason for you to be splitting hairs. You can get the Xfinity IP address by following the steps mentioned below.
Step 1: Press the Windows key on your keyboard while holding the button "R" at the same time.
Step 2: Type in "cmd" without the quotes and then press Enter key to bring up the Command Prompt window.
Step 3: Type "ipconfig" without the quotes again, and then press the Enter button
Step 4: Find out the option "Default Gateway" from a host of other adapter information that will be present in front of your screen.
Step 5: By this time, you see the IP address located right beside the "Default Gateway" section on the screen.
See, that wasn't too hard, was it? Once you're done, it's time to login. Most routers come with default login credentials where the username is "admin, " and the password is "password." If this doesn't work, try putting in combinations like "root" and "root" as username and password or the alternative "cusadmin" and "highspeed."
4. What You Can Do With Your Comcast Once Logged into Your Comcast Router
Once you've logged in, you'll get access to a host of network and security features that you can configure for maximum efficiency. But if you're like most people, then you're probably looking for information regarding changing IP address, Wi-Fi password, or resetting the Comcast Xfinity Router modem.
We'll take a look at each of these queries step-by-step in the following section:
a) How do I change my Comcast Wi-Fi password?
The process of changing the XFINITY Gateway password is quite simple if you follow the steps mentioned below:
1. Login to your router
You have to login to your router modem using Ethernet. Type in the router's IP address (http://192.168.1.1 or http://10.0.0.1 in your web browser and enter your login details. By default, it should be "admin" for username and "password" for the password.
2. Go to the "edit wireless network" section
After you've logged in, you need to navigate to the page that allows you to change the wireless network. In the left-hand sidebar, you should see options like Gateway – connection – Wi-Fi. Click on it to enter the wireless network configuration.
3. Change the password
On this page, you can type in any password and set it as permanent. However, be sure to use a strong password that is also easy to remember. Perhaps it's a good idea to make a note of your new password elsewhere before navigating away from the page.
Once you've entered the password, click on the save settings button to set it as the new Wi-Fi password.
b) How do I change my Comcast IP address?
If for some reason you need to change your Comcast IP address, following these steps will save you a lot of time and hassle:
Step 1: Turn off the router as well as the Comcast modem
Step 2: Just wait somewhere between 20 seconds to 2 minutes
Step 3: Turn on the Comcast modem, then turn on the router after a minute
Step 4: Voila! You have a new IP address
If this process does not work, then you're probably behind a router. In this case, you may have to change the MAC address of your WAN device. Follow these steps to do it just right:
Login to your router configuration by entering default IP 192.1 68.1.1 in the web browser
Go to the MAC address section and then to WAN MAC section
Alter the last digit of the current MAC address; leave everything
Do a power cycle as we mentioned above with turning the modem and router off
You should have a new IP address by the end of the process
If nothing works, you may need to get in touch with a Comcast-approved technician to get the job done.
See Also: What Is The Best Wireless/Wi-Fi Cards and Adapters for Gaming, Desktop or Laptop
c) How do I reset my Comcast router?
This process is fairly simple, and you can do this in two easy steps:
Step 1: Get a paper clip or anything that has a thin pointy tip, and then insert it into the small hole where the reset button is located. Keep it pressed for about 30 to 40 seconds.
Step 2: Put off the router from the mains switch, keep waiting until the lights blink off and then turn back on.
As you can see, taking full control over your Comcast Xfinity Router isn't as hard as you may have initially believed. Go ahead and try these out if you're ever in need and we promise that you won't be disappointed with the results.