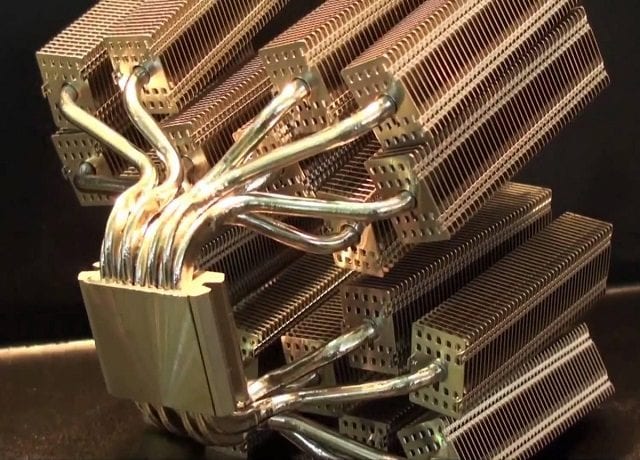 In terms of the performance of your computer, a lot of things come to play. One of the most important is the cooling system you are making use of because one serious bane to performance is heat generation.
The simple mechanics behind your computer performance is that the cooler you can keep your CPU and GPU, the faster your system will run. Apart from having a fast system, you will also want your rig to be as silent as possible depending on what you use it for and your tolerance for the annoying humming noise, and that is where the fanless CPU cooler comes in.
These fanless CPU systems have become rather important as computers and gaming rigs continue to evolve with the need for more portable laptops that would be good enough for gaming and small form factors. Let's add that although these coolers will also get warm over a long period of usage, they will still maintain their coolness to a large extent.
What is Fanless CPU Cooler and How Does It Work?
Also known as a passive CPU cooler, the fanless CPU cooler (noiseless cooler) operate in a completely different way from your traditional coolers. Inasmuch as they are not as popular as the traditional ones, these coolers are also getting acceptance most especially among small factor gamers.
With that said, these coolers may not be the best when you are into serious overclocking and you want more performance than normal, which also translates to the need for more power.
One important thing with the way this keeps a system cool is by the design of the case to allow for heat to be easily conducted away from the CPU.
Heat can also be kept away from the processor by using heat pipe technology. This uses fins that dissipate the heat produced by the CPU and GPU into the surrounding air. There is the use of liquid cooling this time around in the pipes which may sometimes have a wick in it to help the liquid move no matter the positioning of the cooler.
More so, another way that this may work is through the use of many small heat pipes that simply transfers heat to the upper part of the cooler. Next, it makes its way through the top of the case using the ventilation grille. Such coolers can work with processors of as high as 95 watts but the advice is to go with a processor of much lower watts if you fear that it may get heated over a long period of hectic usage.
Should You Be Using A Fanless CPU Cooler? 
To the main question as regards whether you should go for a Fanless CPU cooler, the simple answer will all depend on what you are looking to achieve. If above everything else, you want absolute silent performance, you will prefer to exchange your fans for these noiseless coolers.
In addition to that, if you are looking to have gaming without any unnecessary vibrations, then these coolers are what you should go for. Because they operate in a completely different way without any moving components, just as the noise is eliminated, so also you will not have to worry about vibrations.
In terms of overall performance, we have already gone beyond the times when computers fail and components spoil because of heating issues. Even for processors that run as fast as the Intel Core i7-4960X, the worry is not so much on heat. This is thanks to the advancement in cooling components and other computer parts in general to withstand heat. Hence, you will not have to worry about your components being destroyed by heat no matter the cooler you decide to go for.
Apart from their silent operation and delivering 0dBA noise, these coolers are also the best bet in the maintenance department. With no moving parts or anything thing to worry about, it is pretty much easy to maintain the cooler because unlike with fans that need you to constantly clean them to be able to deliver good performance over a period of time, this doesn't need anything of the sort. As such, this is a good one to go with if you worry about maintaining your cooling system. This doesn't mean that you will stop paying attention to the airflow, but at least, the maintenance will be low in comparison to the other.
Another great reason why you should buy these is that they do not consume too much power. With the traditional cooler, you have the fan which is constantly in need of more power to keep is running and so it consumes so much power. On the other hand, the passive CPU cooler operates completely differently and doesn't have any moving components, again, that would sap too much of your power.
Nonetheless, if you are looking for exceptional overclocking, you may as well consider going for a traditional cooler over the noiseless cooler because they still provide superior cooling at the higher end of things and for more demanding works. There is nothing that stops you from using a fanless CPU cooler even for more demanding tasks such as video rendering, but overall, the traditional cooler may deliver more.
Even though they are more popular with small computers, you will also find them for large computers. More so, it is pretty much easy for one to build if you are interested in having a custom cooler that will meet all your specifications.
At the end of the day, your decision on whether to go for a fanless CPU cooler will depend on certain things such as what you are ready to pay for silence, as well as what you need. If you need something for demanding tasks like competitive gaming and video editing, the fanless technology may be challenging inasmuch as there are workstations like the 8th generation Xeon/Core series that still have fanless technology.
See Also: AMD Ryzen vs Intel: Which CPU is Better For Gaming?
What are some of the best available fanless coolers to buy? 
While they are still not very popular among hardcore gamers who design their rigs for maximum overclocking, there are still a number of very good coolers that you may decide to go with. Among these are the following:
The SilverStone Tek Heligon HE02 CPU Cooler for Intel and AMD Sockets– It is designed for CPUs of up to 150W (fanless 95W).
NoFan CR-80EH IcePipe Fanless CPU Cooler: built for a CPU of up to 80W.
ARCTIC Alpine AM4 Passive – Silent CPU Cooler: This is designed for AMD AM4 processors up to 47 watts.