Time has changed a lot since the early days of the internet, and so has everything else including how websites are built. Before now, you have to find a developer and hope on one hand, that he is good enough to deliver a great job, and on the other, kind enough not to chop off your head with a massive price.
Today all you need is a simple web site builder and you can build anything from a simple blogging site to a complex eCommerce platform. The question that remains, in a pool of many website builders is as regards which is better, Wix or GoDaddy, or even something else entirely different.
Both Wix and GoDaddy are some of the finest in the market and among the most convenient to use. However, the two are not the same thing, and both have some edge over the other, while they are also lacking in some areas.
Wix or GoDaddy
Both GoDaddy and Wix are great website builders which can make your website creation an easy task. Here are the main comparisons between them:
1. Designs
For someone looking at websites built using either tool, you can hardly be able to tell since both give you complete control over what you can do.
While with GoDaddy you have decent choices in terms of categories, where things get a little bit cold is that you do not have complete control over designs as you do with Wix which on its part, gives you additional customization across devices. This makes it easier to use when you want to optimize for mobile devices.
With Wix, once you pick a design, you will not be able to switch, unless you want to start all over again but GoDaddy allows for you to switch.
Verdict: Even with the few advantages of GoDaddy, it still has some steps to cover behind Wix which takes the day because of the better customization it affords.
2. Ease of Use
For anyone making use of a website builder, there is hardly a thing that you will want than to have your website running as soon as possible and build it easily. Interestingly, while Wix happens to be the easier of the two to use, GoDaddy makes it quicker to have your website.
The only thing you need to do with the former is to drag any element you want and have it dropped where it should be. As easy as it can get, your website will take shape. With the latter, it is also very easy to use, but the options available are very limited.
Verdict: In this department, Wix is the easier to the two but GoDaddy makes thing faster since it gives fewer options which still happen to be very good.
3. SEO
In the Search Engine Optimization arena, Wix is not as strong as one would have wanted it to be. Historically, it does not allow for the integration of many SEO features including the optimization of images used on your website. It has improved a lot from where it used to be and now has good features that will help your search engine ranking needs, even though it is still not the best in the market.
GoDaddy does well in that regards with various tools that are built-in for SEO purposes. It provides for everything from URL editing to meta description and everything else.
Verdict: GoDaddy is a leader in terms of SEO when you place the two side by side. There has been so much improvement to Wix, as noted, but it still has some more road to cover. If your greatest focus is SEO, you may as well also consider WordPress because it has the market lead there.
4. Ecommerce and Blogging
Woo Commerce and Shopify are the clear voices that you will always get to hear when you are talking about e-commerce. However, both these page builders still have something pretty amazing to offer.
That said, you will have a better builder with Wix if you have your eyes set more on eCommerce. This is because it is kitted with far better features for your shop than what you get with GoDaddy. In fact, it has three great plans for that solution in comparison to GoDaddy.
For bloggers, the competition is a little tight but it will still swing to Wix because it is easier to achieve any design that you want for your blog and it has improved on its SEO. GoDaddy's strength is in the analytics that it features which will help you in that regard as well as in the ease with which you can create an RSS feed and other things that will enhance user experience.
Verdict: Wix has a clear lead in terms of eCommerce and it also has a little edge in blogging although GoDaddy doesn't do badly.
5. Price
While you get 4 builder plans with GoDaddy, you get up to 8 with Wix. At the lowest plan of GoDaddy, the Personal plan, one gets to pay $5.99 while at the highest, Online Store, one pays $29.99. On its part, Wix has plans that range to $49 per month from $13.
While GoDaddy doesn't give free plan as you get with Wix, it gives a trial period.
Verdict: Inasmuch as GoDaddy seems to have the cheaper plan of the two, Wix still happens to be the better not only because of the free version but because it offers much more; you get more value for your money.
6. Customer support
Finally, you will always have to come back to the issue of support. Here, one can hardly tell the clear winner because they both offer all the needed support that you want on different platforms including live chat, email, and social media among others.
Verdict: It is a tie.
Which Is A Better Website Builder: Wix Or Godaddy?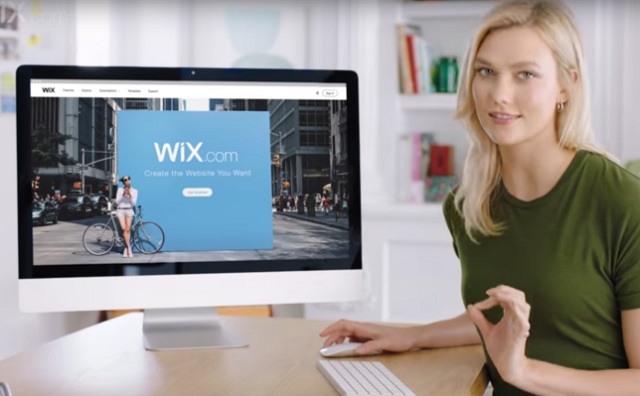 As regards which of the two is a better website builder, they both have so much to offer in almost every category. However, one cannot help but pick Wix as a better builder than GoDaddy which is better when it comes to web hosting services.
One of the main points of the strengths of Wix is that it offers greater customization option than the other. It allows for one to come up with almost any kind of design that you want.
Of course, there are some areas where GoDaddy will take the day over Wix, but in most categories including price, customization, ease of use and others, it is Wix that easily takes the day.
See Also: Godaddy Workspace, Domain, Site Builder, Hosting Services, Promo Codes 
Wix Or Godaddy – What Is The Difference?
At the end of the day, these two page builders are quite different from each other even though they have many things in common. GoDaddy has a very broad shoulder as it covers almost everything in the website business from domain name registration to auction, web hosting, email marketing, and every other thing one can think of.
Wix keeps things less complicated by concentrating more on website building. It is also involved in a few other things including web hosting.
Consequent to the above, GoDaddy will have more to offer if you are looking at the two in terms of web hosting services while Wix will offer more when it comes to website building.