In 1997, the Yahoo! Mail was launched. In the coming years, it became popular and dominated the internet as the leading email service provider while the Yahoo search engine was close to what Google is today. Yahoo mail maintained its role as the leader until the coming of Google's mail, Gmail, which took over as the biggest email service from Yahoo mail.
Even before Gmail took over, Yahoo decided to go with the Ymail because many names under the Yahoo mail were already taken and it wanted to give new users a chance to have simple email addresses.
What is YMail?
Simply put, Ymail is an optional name for the Yahoo account. It was introduced by Yahoo, to provide another option for users apart from Yahoo.com. With the introduction of the Ymail.com, instead of opening an account with yourname@yahoo.com, you may decide to use yourname@ymail.com.
The alternative domain name was introduced in 2008 alongside rocketmail.com in order to encourage new people to open accounts and have convenient accounts. This is because due to the popularity of Yahoo mail at the time, most names were already taken that you had to use other characters to have an account such as yournameandsurname1991c@yahoo.com instead of just yournameandsurname@yahoo.com.
With the introduction of Ymail.com and roecketmail.com, you can simply have yourname@ymail.com or yourname@rocketmail.com if yourname@yahoo.com is already taken.
Even though rocketmail has been with the company since it acquired Four11 in 1997, Ymail was only introduced in 2008 after the company was almost acquired by Microsoft.
How to create an account
As pointed out, Ymail is only an alternative domain name to Yahoo mail and not a different email service entirely so when you are creating a Ymail account, what you are simply creating is a Yahoo mail account, although there is a single key difference between the two which is only in the ID name that you select.
Just as it is with opening a Yahoo mail account, a Gmail, and all others, it is pretty much straightforward to open your account.
Here are the steps to follow:
Step 1: Simply type yahoomail.com in your address bar and hit the enter key on your keyboard. You may as well decide to type in Ymail.com, it will still take you to the same destination. Interestingly enough, even if you type in Rocketmail.com, you will find yourself in the same place.
Step 2: On the right-hand side of the page, scroll down under the Sign in box and you will see Don't have an account? Beside it, click on Sign up.
Step 3: In the Sign Up page, simply put in your first name, last name, and then select your email address. Instead of using @yahoo.com, select Ymail.com. Put in other information and then continue.
Step 4: In the registration process, ensure that you enter a correct phone number as you will receive an account key which you will be expected to put in to verify the account. Once that is done, your account is ready.
More so, you will be expected to select security questions and put in the answers as well as well as an alternative email.
Setup Ymail Account
Looking at personal preference, there are more people who would prefer using the Ymail.com to the Yahoo.com because of the convenience it offers in the way it appears. However, you will not be able to create the account anymore. This is because as far back as 2013, Yahoo announced that it is suspending registration for both Ymail.com and Rocketmail.com. This simply means that if you have not been able to open the account before April 2013, you will have to settle for the old email ID which carries the Yahoo.com.
Nonetheless, those who have been able to open theirs before the change is effected will still be able to access their accounts and use it normally with the same ID they registered with, whether it is Ymail.com or Rocketmail.com.
However, if you have left your Ymail account inactive for some time and it gets to be suspended, you may not be able to have it reactivated using the Ymail.com. Instead, you will have to settle back for the yahoo.com.
How to login to Ymail
The only thing that is easier than opening ymail.com account is to log into one. To access your account is almost the same as to login into any other email accounts. Here are the steps to follow:
1. Simply go to yahoomail.com.
2. On the right side of the page, you will see Sign in. Enter your email under it in the space provided and click on Next.
3. Put in your password and then click on Sign in.
See Also: What is Sbcglobal? Email Login, Settings, Support, Customer Service
Note: Even though you can access the login page using either Yahoo.com or ymail.com, it is very important to realize that when you want to log in, you cannot interchange your email between yahoo.com and ymail.com. For example, after registering as name@ymail.com, you will not be able to sign into your account using name@yahoo.com. So also if you register as example@yahoo.com, you will not be able to sign in using example@ymail.com because they are two different accounts.
More Questions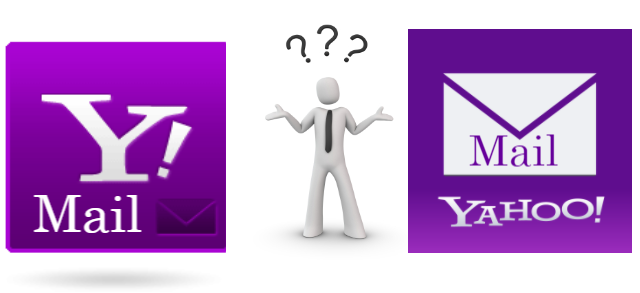 Is Ymail.com a valid email address?
Yes, Ymail.com is a valid email address which is used by Yahoo to expand its Yahoo.com. However, you cannot interchange one for the other.
Can I create a Ymail account?
No, you cannot. Since 2013, Yahoo has suspended the creation of Ymail.com, but if you have created your account before this time, your account will not be affected by the change introduced.
Is Ymail the same as Yahoo?
The two are the same thing with the former serving as only an expansion of the Yahoo. As stated above, it was introduced to help attract new users to Yahoo but was later stopped. Because of this, it is only the Yahoo.com that is active for someone who wants to register.
But then, it is not the same as Gmail which belongs to Google.
How do I delete my Ymail account?
Before deciding on whether or not you want to delete your account, it is important to know that once you do that, you will not be able to retrieve it unless you want to settle for the Yahoo.com. Here are the steps to delete your account:
1. Go to Yahoo's Terminating your Yahoo! account page'
2. Use your account details and login, the put in your password.
3. Confirm if you want to delete your account by clicking Yes
4. Now your account is fully deleted.