One of the hottest games that many gamers have been waiting for close to five years now is The Last of Us 2. Right now, with reports that it may just be somewhere on the horizon coming, the world seems to have changed its pace a little bit for those that have always been waiting.
When Naughty Dog released The Last of Us in 2013, it soon became a massive hit, thanks to its very engaging and interesting story that could get you laughing in one minute and all teary in the very next. The game banked on exceptional storytelling and characters that are not just engaging but also realistic. In simple terms, it came as a masterpiece.
Although the first part of the story was conclusive or so we thought, everyone expected that Naughty Dog would come with a second part. In 2016, it announced that The Last of Us Part II was going to be released. 2 years down we are still waiting and feeding ourselves with all the crumbs of information we can get on the release date, as well as news and rumors about it. Here is all we know.
The Last Of Us 2 Release Date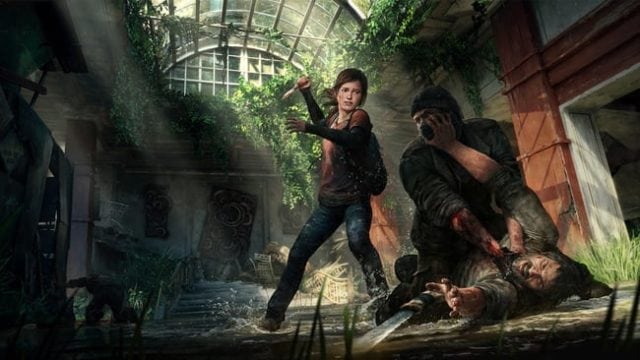 If you want to keep a secret, keep it with developers of games; they hardly ever slip or spill. It was in 2016 that Naughty Dog first gave us the hope that the game was on its way coming, and the announcement was accompanied by a trailer, but that is all we have gotten.
Inasmuch as there is no official word on a release window, it is known that work has started on it since even before 2016. Also, back in 2017, Naughty Dog revealed that it had already gone over halfway with the production of the game, but even from that, one will not be able to estimate a date.
Still, if the words of Gustavo Santaolalla who is the game's composer is anything to go by, 2019 is the year that the game will be released. He added that it will be exclusively released for PS4 then. Gustavo later said it was a bit of a joke, but 2019 is the year that many are expecting to see the game hopefully before the second half of the year.
Trailer
With all the heavy expectations, you could have been scared for Naughty Dog that The Last Of Us 2 may not live to what has been said by the first part. Fortunately for everyone, the promise is that we may even get something that good or even better. At least, that is the promise we are getting with the trailer released.
According to the trailer that will entirely capture your interest and make you more excited for the game, it will all start five years from where we were left in the city of Seattle. Ellie who is 19, will handle a playable role while Joel may not necessarily play a very serious role as he seems to be more of a passive character in the game.
If you are expecting the second part of the game to be about love like the first, you are wrong as this time around, it is all about hate and anger. The trailer doesn't tell why Ellie is angry, but she obviously wants revenge and she looks dangerous as she is set to ensure that she kills "every last one of them." We can only wait for the game to know who "them" are.
With Joel not playing a major role, the trailer released at the Paris Games Week 2017 presented some new characters to us. At the E3 2018 conference, another trailer for The Last of Us 2 was released. 11 minutes long, the R rated trailer showed a brutal Ellie.
See Also: Star Citizen Release Date, System Requirements, News, Trailer and Rumors
Finally, the trailer shows that the characters will be realistic and the story engaging just as the first part, but it will be more graphic and bloody since it is now a story of vengeance and hate. In addition to that, it promises to be very scary.
Latest News and Rumours 
Naughty Dog has maintained tight lips regarding most things about The Last Of Us 2, even though there is still a little information that has been making the rounds. Apart from what has been confirmed as news, there are also rumors and speculations that normally fly about when there is only a little information is available.
One of the popular rumor or speculation is that Joel has been killed and it is the main cause of Ellie's anger, hence she is seeking to avenge his death. More so, it is said that the main enemies that will be seen in the part 2 of the game could be human enemies.
Another speculation is that the anger of Ellie is also built on the killing of her mother. Even though her mother was not met in the first part, in one of the E3 2017 demo released, a woman (Laura Bailey) was hanged and according to speculations, the character is Ellie's mother, which if true, her motivation for seeking vengeance will be endless.
The news we had hoped we would get is on how the game would be played, but nothing in that regards has been said. But then, we do not think there should be many changes in how it is played, except that because Ellie, as shown in the trailers, may go on different missions without Joel, that may change something even though not too much.
With the entire story of the game built around Ellie, there are speculations that she may get to have a companion in some of her missions although the trailers did not point anything to that. One of such companion is suspected to be a dog because Naughty Dog vice president, Neil Druckmann shared a picture of himself and a dog in a motion-capture suit.
Conclusion
Whether we get to see the game finally in 2019 as we almost completely expect or not, there is no fear that the game will come as good as the hype has got us to believe or even better. More so, with all the trailers and teasers that Naughty Dog has released, there is every reason to believe that it is just by the corners.