The smallest ATX cases are ideal for people with small spaces who want to build very simple and compact gaming rigs or those who want to move to the smallest possible case from an ATX tower. While there are many available small cases for one to chose from, there are some that may be much better than others. This is to ensure that your components are well housed and there is enough airflow.
Here are some of the smallest ATX cases available today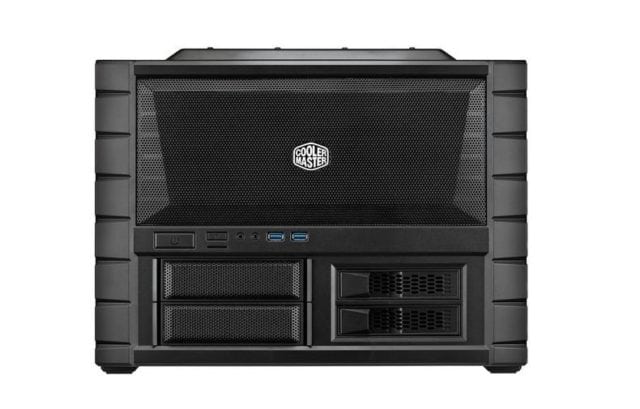 Cooler Master HAF XB II EVO
This is one of the best smallest ATX cases that you can get. In the HAF series of Evo, the case maintains the same airflow that you will get with others in the series. The popularity of the case stems from the intelligence of build and the practicality of its use.
With industrial looks, the Cooler Master HAF XB is constructed with both plastic and steel and good compartmentalization. At the front of the case, you will find a mesh grill for airflow, 2 5.25″ Device Bays as well as 2 drive bays.
The great thing about it is that the internal part is designed to have all components well placed without any interference. Nonetheless, only 200mm fan is supported at the top of the case while behind it you have 2 x 80 mm fans. There are options for more fans and a cut out for water cooling if you prefer that.
You get 7 expansion slots with the chassis and although it is easy to set up and take apart, it is well held together by an excellent lock mechanism.
Pros
Good cooling system and airflow
The cable management system is good
Up to 4 HDD and SSD slots
Setting up and carrying around is very easy.
Did we add that the price is good?
Cons
Limited fan mounting option at the top
Corsair Air 540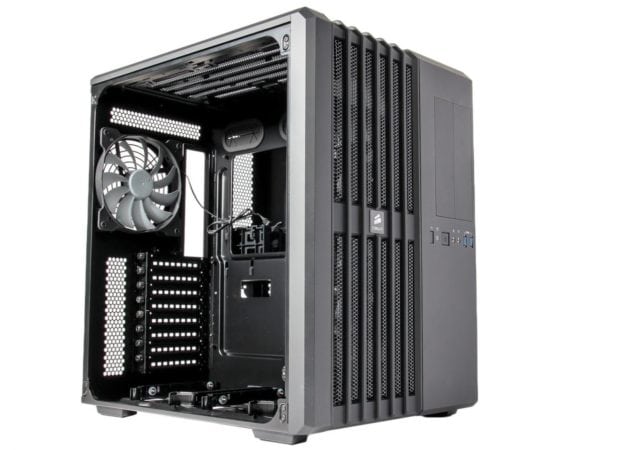 The first thing that you will notice in this case is with its unconventional design and very easy beauty. Obviously a high-end case, it comes with good air management, space efficiency, and cable management. It allows you to see the beauty of what you have built from the side of the case through the glass window.
It comes with dual chambers to deliver good cooling and it allows for you to mount as much as 6 x 120mmfans if you want or even 5 x 140 MMs. More so, it provides for a 280mm radiator at the top and 360mm radiator on the front. It has 8 expansion slots and 2 5.25″ drive bays.
While everything is mostly great with the case, it may not be the best for someone who cannot stand a little noise because this is not the one without noise.
Pros
It's a beauty to behold.
Very fast and easy to build
Good cooling system
The cable management is thoughtful
Cons
Not necessarily the cheapest you can find.
You may find it a little noisy.
Corsair Carbide Clear 400C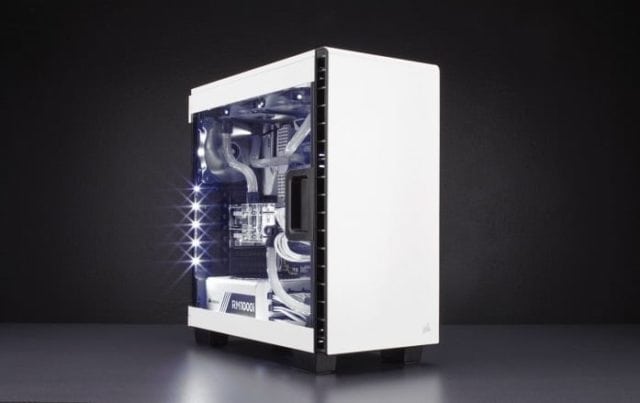 For anyone who has been around the chassis market for some time, you must have known already that Corsair is second to none other in bringing out great cases. One of such, which is also among the most popular smallest ATX cases that you will find, is the Corsair Carbide Clear 400C.
The case has beauty to its design and sturdiness of build. While the front panel is not the easiest to take off, the side is probably the most innovative that you will get. You just open it like a car door and unhook the other end.
It comes with 7 expansion slots and you can mount a 120mm exhaust fan while the front comes with a mounted 140mm fan. There are also mounts for 3 2.5 inch drives. It gets interesting to find out that while the ventilation system is very good, there is a very easy cable management. Still on the cooling, you can mount a radiator of 360 mm at the back while the top supports a radiator of up to 280mm.
Pros
It has a very good look and it is innovative.
Provides for a very easing build.
It has a good water cooling system.
Cons
Doesn't give as many features as one would want.
Thermaltake Core G3 Slim ATX Case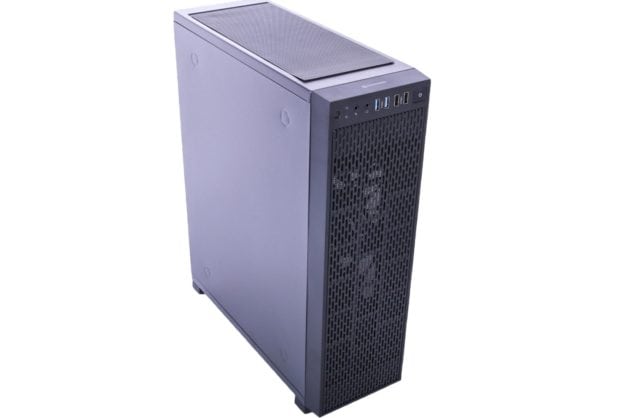 Yet another top pick among the smallest ATX cases is the Thermaltake Core G3 Slim ATX Case. The first interesting thing with this case is that it was designed to either stay upright as your everyday tower or keep with down under your monitor or TV.
As a result of the build, there is a single limitation in the CPU that you can have since it can only take a low-profile CPU. Nonetheless, it overcompensates with every other thing from the cooling system which gives you the option of using a liquid cooling system at the front or back, as well as other features.
See Also: Best Mini ITX Case: Review of 6 Excellent Small Computer Cases
The case provides for enough space to accommodate larger motherboards, supporting both ATX and micro ATX. Slim and not heavy, the Core G3 Slim ATX Case has a window that reveals the beauty you are able to build.
It comes with a pair of 120mm fans at the front which combines with the liquid cooler to give great cooling system. While it is good, it is only a simple case that doesn't have too much to offer.
Pros
It is rather cheap.
Good build design and can be placed either vertically or horizontally.
The ventilation system is good but you will not get the best since it has not much space.
Cons
Not the best in terms of space availability
The cable management is not the best you can get.
 NZXT H400i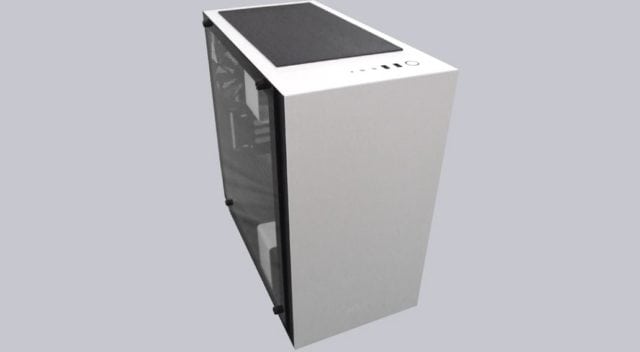 This is not the case that many would want to go for most especially because of the price. However, if the price is not a problem for you, it is a good piece to go with. One of the most beautiful smallest ATX cases, it has a glass side panel while the overall build is aluminium.
The case comes with a good cooling system with 2 x 120mm fans in the front, 2 x 140mm fans at the top, while at the back you get a single 120mm fan. In addition to this, it has 4 expansion slot. Also, it has a very good cable management.
It supports both MicroATX and Mini ITX, five drives, and it has one 3.5" drive bay. This is one of the shortcomings of the case.
Pros
It is very sturdy and has a nice design.
Good ventilation and cable management.
It has room for radiator.
Cons
It is on the expensive side.
The glass enclosure at the side is not the strongest.
Conclusion
One thing to remember with cases in general, and not just the smallest ATX cases, is that the best one for you is not necessarily the most expensive, but the one that will move with all the components you intend using to build your rig, the space it offers, and ventilation among other things.