It is Las Vegas that is calling again for the CES 2018. The good news is that if you are still thinking to attend, the doors are not yet shut because you can still register. But then you have you be lightning fast. You are welcome.
The Consumer Electronics Show (CES) which is obviously (believe me) the biggest tech show in the world, is gearing up for January 2018 when minds from Google, Samsung, LG, and many other places including automobile companies would all get to lay down the tech inventions that would define 2018. And many a few years to come.
The event will span from  January 9 through January 12. Before the main thing, however, there will be a media conference that will be on January 7 and January 8.
CES 2018 Schedule and Dates
Image Source: newsblaze.com
The first day of the event, Sunday, 7 January, will only have News Conference (Media Only). The second day will have Keynotes & Conference Program at Tech East, Tech West and Tech South and C Space Conference Program & Exhibits at ARIA.
This will stretch to the third day which will have Exhibitors at Tech East and Tech West joined to the list.
OnTuesday, January 8 and Wednesday 9, all these activities would take place while on Thursday, January 10 the only activity that will give way is the News Conference.
The final day will only have Keynotes & Conference Program at Tech East, Tech West and Tech South and Exhibitors at Tech East and Tech West.
The Biggest Appearances you should expect
Samsung
I cannot remember any CES that didn't have Samsung hitting the ground with something completely amazing. Although it seems to hold the ground good with its phones, Samsung has been a major hit at CES events with different things including TVs.
In the 2018 CES, we may get to see the company unveil its bendable Galaxy X that has been what is topping major top whispers these days.
Most definitely, Samsung will not come before a hundred-and-seventy thousand people with just the galaxy X. We expect to see some partnerships and the unveiling of things such as TVs, some wearables, and other things.
Google
Image Source: 9to5Google
Google will also make it big during the show. That is the only way you can explain the fact that it is preparing a large booth and eight hospitality suites. This is the first time that the giant company will be there officially and I am not sure the show will be real.
Google has attended previous events but the CES 2018 is the first time it will have a booth. Already, the company has been busy with many things but hardly is anyone really sure of what will be on display in Las Vegas.
LG
After earning CES 2018 Innovation Award making it the 6th year in a row that the company will do that, it is only natural to expect something big from LG. We are expecting to see the unveiling of the company's next-gen 8-series OLED screens (B8, C8, G8, and W8).
Other home appliances, smartphones, and many more surprises wouldn't be surprising to see.
Others at CES 2018
There are many other tech rainmakers that are going to make a good show at the gathering. There will be Sony which has been one of the shakers in recent years, and Dell which is expected to unveil its incredibly thin Ultrabook.
Cars During the CES 2018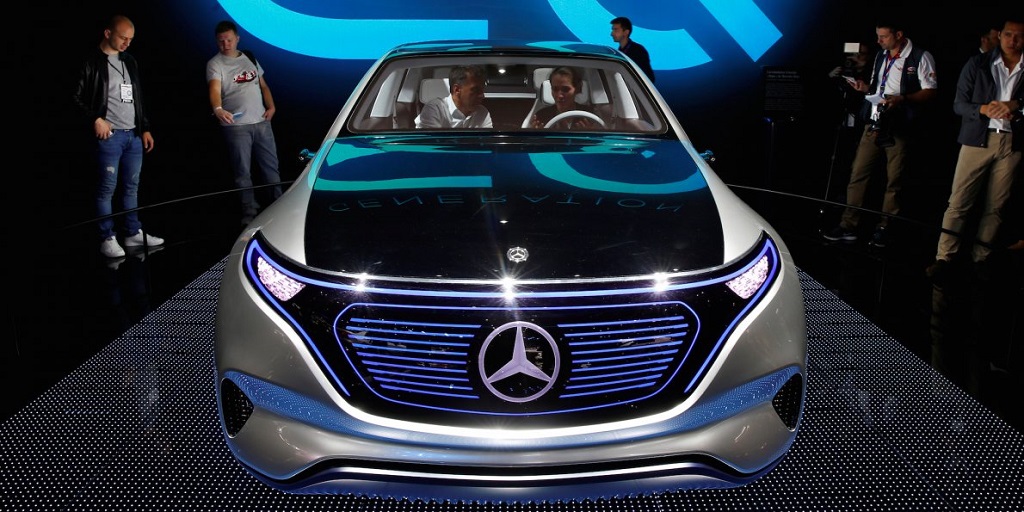 Image Source: businessinsider.com CES 2017
In the past years, CES has grown into one of the biggest events for the unveiling of cars and other automobiles. This year, there is no way things are going to go any different.
While driving and electric cars would be the main things, we are sure to see more crazy car technology that would run the coming year. For example, Emotion which is Fisker's electric car that is expected in 2018 may be unveiled during the CES event.
You are sure to have Ford talking, Toyota doing something, Hyundai unveiling something, and Faraday Future trying to fix its fortune.
Those that are expected to deliver keynote addresses during the event that will see hundreds of companies and thousands of tech experts, innovators, include Huawei Consumer Business Group CEO Richard Yu and Intel CEO Brian Krzanich.
You can register for the CES 2018 here
Image Source: ElSalvador.com