Although for most of us a laptop is a necessity, there are many others who see it as just another toy to have; a luxury. For such a people, it is not about the make of a laptop or even its performance, it is simply all about the price. It is mostly for such people that the world's most expensive laptops are designed.
Today, there are many different types of laptops in the market that can do many different things and their prices certainly differ depending on the specification, performance, brand, and a few other things. The irony is that while they may drag their feet in features, one can get a very good laptop in the $500 range that can do a lot of things that the super expensive ones can do.
However, to take it a step closer to the luxurious side, some people conder laptops that are made with the addition of some precious stones like diamond or gold, and other unique features that may single them out and make them a tad more luxurious. Whatever be the case, bear in mind that the more unique features a laptop has, the more expensive it will be.
World's Most Expensive Laptops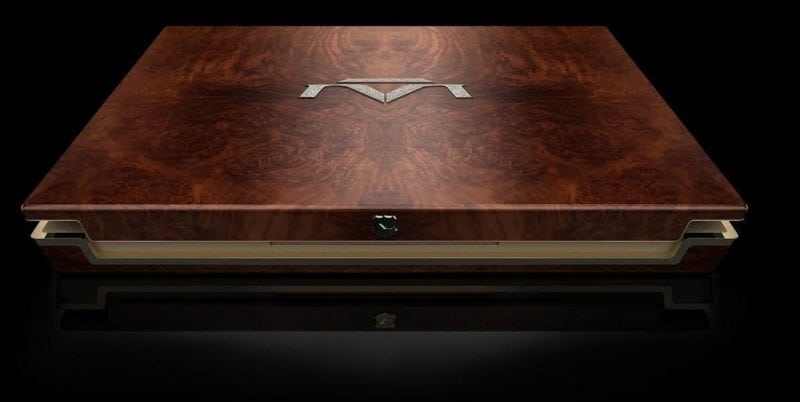 1. Luvaglio – $1 Million
At a whopping $1 million, is the Luvaglio which is obviously the most luxurious of them all. It comes first with the option of customizing to the buyer's taste and desires. If you are able to fork out $1 million to purchase this baby, you get to choose the materials to be used for the body (including, diamonds, white gold or leather), the specifications, the design, and everything. a rare colored diamond acts as a power button and security ID.
Created in 2007, the features of the laptop are kept well hidden, so the only thing that is known about it is that it features a 17″ LED widescreen with reflective glare and a Blu-Ray drive as well as an integrated self-cleaning device. Also, it has a 128GB Solid Drive. What this may simply mean is that you are paying for the diamond it comes with and definitely not the laptop itself.
2. Tulip E-Go Diamond Notebook – $355,000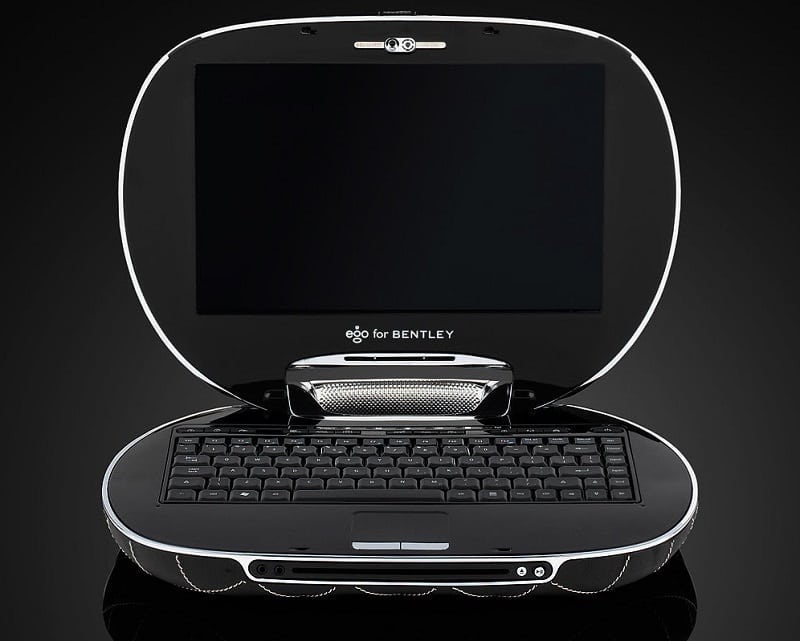 The Tulip E-Go Diamond Notebook is yet another luxury laptop that was designed in 2006 by Dutch company Ego-Lifestyle. The main price of the handbag-shaped laptop was $5000 (which was still much), but for those living on the luxurious lane who may want something more, there are also the Platinum, Diamond, and Otazu Ego Diamond models that can cost you as much as $350,000.
The worst thing about the laptop is not the price but the features it has to offer. 12″ Anti-glare display, 160GB HDD, 2GB memory, and a battery life that may get you 3 hours in the max are some of the features you get for that massive amount. If you have sold your house to get this toy, the news for you is that today, a laptop with such features will not cost you over $200.
3. MacBook Pro 24Karat Gold: $30,000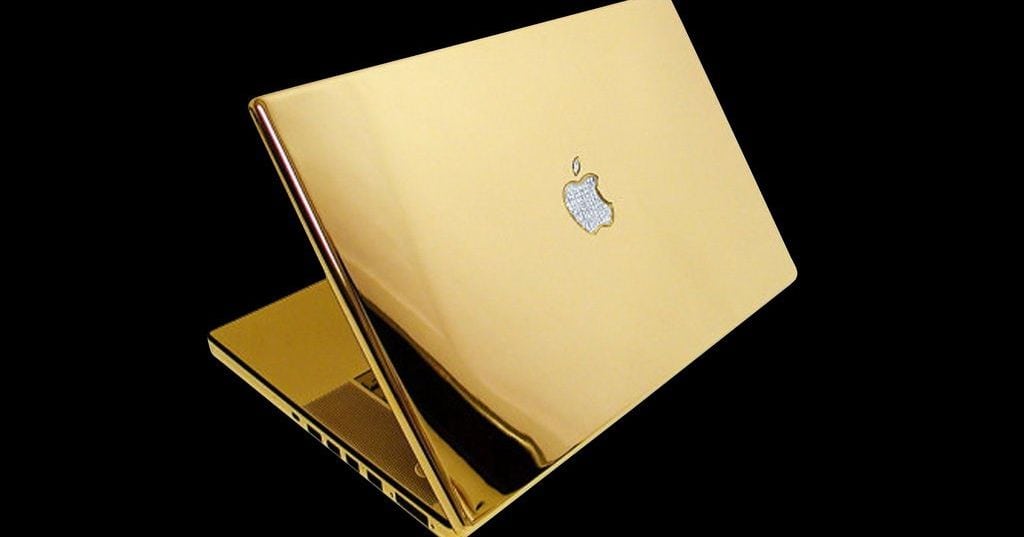 If you were expecting to see a MacBook among the world's most expensive laptops, here you go. Before you get pulled in, however, the price of the laptop has nothing to do with the fact that it is Apple and everything to do with the 24kt gold covering it has. This has helped the laptop to not only sell in the US but majorly in other parts of the world.
Based on the specifications you need in terms of features, you can have some that sell at even less than $20 grand.  The laptops were sold by Computer Choppers (now ADEMOV Luxury Electronics) which is also into the selling of gold polished iPhones, PlayStations, iPads, and other devices.
4. Ego for Bentley – $20,000
Ego Lifestyle has not only had the reputation for coming up with very expensive laptops, but this time around it successfully dragged in Bentley to this wild and wasteful ride with the $20,000 Ego for Bentley.  The handbag styled laptop is said to be handmade and covered with what has been described as the finest selection of Bentley leather.
See Also: Best Gaming Laptop Under 1500 Dollars: Top Gamer's Pick
Even though it is a laptop that you can vote for in an election of the most fashionable laptops, it will only end up not fulfilling any promise. This is because based on it features (12-inch screen with 1280×800 resolution, 2GB of RAM, 160GB hard drive, and AMD Turion 64 mobile processor), it doesn't seem like anything that can deliver a good performance.
Unless for the design and the comfort it delivers, a laptop like that will not cost up to $1000 most especially if the emphasis is on specifications and features.
5. Voodoo Envy H171 – $8,500
What has earned for the Voodoo Envy H171 a place among the most expensive laptops in the world is not necessarily the price as much as when it was sold; 2007. Other laptops on the list tried selling based on the luxury and design they offer, but the Voodoo has performance and great specs as the trick off its sleeves.
The ENVY H:171 comes with a 17-inch screen as well as  an Intel Core 2 Extreme X6800 processor, 600 GB Hard Drive (for 3 drives), and a Dual NVIDIA GeForce Go 7950 GPU. It also has a Core 2 Extreme CPU as well as a 4GB of RAM. With that, the laptop is a high performing one by 2007 standard even for someone looking for something for gaming.
Like all others here, the price of the Voodoo Envy H171 is well exaggerated, but at least, it offers more than all others for someone looking to have a laptop that will function as a laptop and not something to massage your urges for luxury.
The average price of a laptop
Having stated the most expensive laptops ever, it is important to point out that what laptops that are considered to be among the best in terms of features and performance do not cost anywhere near what these laptops go for.
See Also: Best Gaming Laptop Under 800 Dollars: High-Performance & Affordable
The average price for a very good laptop is a thousand dollars. Of course, there are many, most especially Apple laptops that sell for over a couple of thousands of dollars, but there are also many good laptops that sell in the range of five hundred dollars.
For a high end laptop, one may end up spending as much as three thousand dollars. For such a piece, the specs may include a memory that is at least 16GB and a Solid State Drive that is over 500Gb. The CPU should be as high as a Core i7-8550U, and every other thing should be a testament of great performance.
If, however, you are on a budget, there are many great laptops that can cost you as little as $200, just don't expect them to move the mountains for you.