Here's all you need to know about how to make computer speakers louder. But before we go down with it, the popular thing with most people is to try to have better sound rather than to make it louder. But then, there is nothing wrong with having a computer speaker that delivers great sound and a very strong volume at the same time.
The importance of louder speakers goes beyond watching movies, it involves all multimedia – including music, games and even for presentations. It is understandable that many users simply value a good sound quality and for many, it is the utmost priority when it comes to computer systems. So if your speakers are not loud enough to your satisfaction, there are several ways to circumvent that.
It is important to realize before any other thing that with some speakers, the price you have to pay for getting that very loud sound is in the currency of distortion. The higher the volume for most, the greater the distortion they offer. Hence the first thing you need to do if you need a computer speaker that you can crank up to the roofs is to get one that has little or no distortion.
How to Make Computer Speakers Louder
In order to have your speaker louder, there are a number of things that come to play. The first is the speaker itself, the second is the computer settings, and the third is the player that you are using. While these three are the most important things, they are not necessarily the only ones.
The Speaker
Just as with most other things, there is no way that you can make a speaker perform much better than its capabilities. You can have the performance enhanced, but there are some lines that you cannot get to go beyond. Therefore the first thing to do is to get yourself a very good computer speaker if you really need to have it perform better than most others.
If it is an external speaker, you have to make sure that the volume on the speakers is actually turned up. It's usually either a knob or two buttons to increase and decrease. The knob which will permit you to regulate your volume will either be in front or on the side. If that doesn't work, check the connection of the computer. Be sure the speaker is fully connected – this may sound simple but it is a mistake that is more common than you might think. You might also want to sample different speakers before buying one because there are times not all speakers are compatible with all laptops and personal systems.
Read Also: Problem with Wireless Adapter or Access Point on Windows 10 and How To Fix It
On the other hand, if it is an internal speaker, you may need to check the reviews of the computer and the speakers before buying if you have mind on loudspeakers. This is because there are some computers that have a very terrible audio reproduction. If the speaker is good, the second and third steps would help in making it louder.
Settings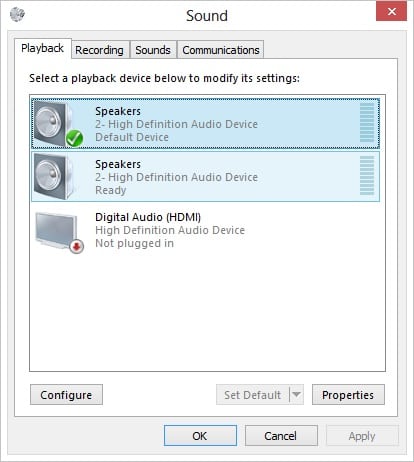 Another way to make computer speakers louder is by making some settings on the computer itself. The setting is for Windows computers and can be done by following the steps below.
Take your cursor to the speaker icon on the lower right side of the computer, and then right-click on the icon.
Click on the playback option, and that will take you to a sound dialog box.
In the dialog box, you will get to see the speaker you are using, be it internal or external. The one in use will be marked in green. Right-click it and select the properties.
The Speakers Properties dialogue box will display options including General, Levels, Enhancements, and Advanced. Kindly Enhancements.
On the box that you will have open, you will see various enhancement options, but before you select any, click on preview, and you will get to hear the sound level you have right now.
Select Loudness Equalization and again click on preview. The sound is louder, right?
Click on Apply and then OK.
The Music Player
This method will only work for someone who is listening to music or watching movies, but may not necessarily work for gaming.
From a personal experience, another way that I have come to make my computer speaker louder is by deciding on the player to use. Just as some movie players offer greater quality, so also, some music players give you an improved sound quality.
For both movies and music, I have found Windows Media player to have a very mediocre performance, No matter how you try to shoot the volume up and adjust all settings. Players such as VLC and Jet Audio, as well as a few others, have been found to deliver a much stronger performance. So far, VLC seems to be among the strongest and that is not only because it allows one to reach over 125%.
Other Ways to make computer speakers louder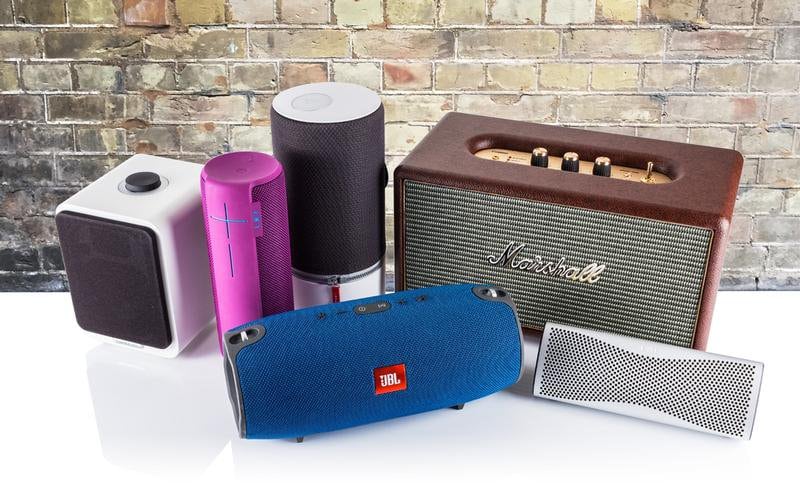 The single and most important thing that most of us forget is to increase all the necessary volumes. There is the computer volume, the music player or game volume, and if you are using an external speaker, there is that one as well.  Most times, users tend to forget to increase the volume of one of these and that will affect what you get.
Read Also: Best Desktop Speakers For The Best Audio Entertainment
There is also your speaker connection, you will get a very poor audio sound and quality if your speaker connection is not good. You will also want to check that as well.
You may as well decide to go for some tools that can make computer speakers louder. Even as some of these tools are free, there are many others that may require you to pay for their features. One that is quite good is the FxSound. The tool gives a trial version, but for you to enjoy it, for a very long time, you may need to get the premium version. Once you install the tool and launch it, you will go to preset and select Volume Boost from the options available. Once you click OK, you will definitely get a better performing volume.