There are a couple of reasons that could propel someone to want to disable their laptop keyboard. It could either be because of faulty keys that do not work or type garbage on its own, or a mishap that came from spilling liquids on the laptop or excessive moisture accumulation. These things can permanently impair the keyboard, and while it can be easily replaced for a fee by a technician, you can simply connect an external keyboard.
In case you ever find yourself in such a position where you would want to connect an external USB-powered keyboard to work with your laptop, there are a few steps that you can take to do so. Below, we will be looking at all these steps as well as the additional ways to make sure the laptop keyboard remains off even after a reboot as a few systems automatically reinstall the drivers for your keyboard following a restart.
How to Disable Laptop Keyboard & 4 Ways to Turn It Off
Method One – Using Window's Device Manager
1. Go to your laptop's Start Menu and type in "Device Manager"
2. Click open "Device Manager" and locate "Keyboards"
3. Click on the arrow or "+" sign to access a drop-down menu to disable keyboard driver.
After going about the above steps, you would have disabled the laptop keyboard. You can go ahead to connect a USB keyboard to the laptop by just simply plugging it in. This will, however, only last until you restart the laptop and the system automatically reinstalls the drivers for your keyboard. With this, you would be required to go through the same process again. However, you can choose to permanently disable the keyboard by following the steps below.
1. Go to the Start Menu and type 'gpedit.msc' into the search box
2. Click on the Computer Configuration file, and then head into Administrative Templates > System, Device Installation.
3. In the Device Installation Restrictions file that appears subsequently, you will see a number of options on the right. Locate and right-click on "Prevent Installation of Devices not described by other policy settings."
4. Edit this option by changing it to "Enabled."
After having completed the above-listed process, head back to Device Manager and redo the steps listed earlier to disable the laptop keyboard. After doing so, reboot the laptop to complete the process.
Method Two – Installing a Third-Party Device Manager
Installing a third-party device manager from software and app discovery portals like Softonic or CNET can help disable the laptop keyboard on a permanent basis instead of completely having to remove the laptop keyboard driver or going through the first way listed above which is quite tedious for someone who does not really know their way around a computer.
Regardless of the operating system you are using (Windows, Macintosh or Linux), it is adviced that you create a restore save point so you can roll the changes back if you mess something up along the way. A restore disk for your computer is also advised.
Method Three – Deliberately Use an Incompatible Driver
On one of the many computer forums online, a user complained about not being able to disable his laptop keyboard without disabling the wireless external keyboard. Among the responses, the best-voted option came from someone who said that there was no "Disable" option available on his laptop, and whenever he tried to uninstall it, he was forced to restart, which prompted the system to reinstall the driver. His solution was to intentionally use an incompatible driver through the following steps.
1. Open Device Manager and select "Update Driver"
2. When/if prompted to check online or use existing drivers, choose existing drivers only
3. Display incompatible drivers (or de-select "Only use compatible drivers")
4. Choose one option and then restart the system.
This will disable the keyboard (and touchpad too). To restore the keyboard, choose the compatible driver and restart and all the changes to will revert to normal.
Method Four – Specifically For Windows 7, 8.1 and 10 users.
This solution is quite similar to those that appear above, however, with a caveat.
1. Click the Start Menu or press the Windows+S key combination to open a Search box.
2. Type the word "Device" into the Search box, then select "Device Manager" from the list of search results.
3. Find "Keyboards" in the list of devices and click the arrow to open it.
4. Right-click on the internal keyboard option and click Disable. If there is no "Disable" option listed, click "Uninstall".
5. Click File>Exit to complete the process.
Note: If the "Disable" option is what appears in step 4, you might be required to repeat the process when next you restart your laptop as the driver for the internal keyboard will probably be reinstalled.
Read Also: Mechanical Keyboard Vs Membrane or Regular Keyboard: Features and Advantages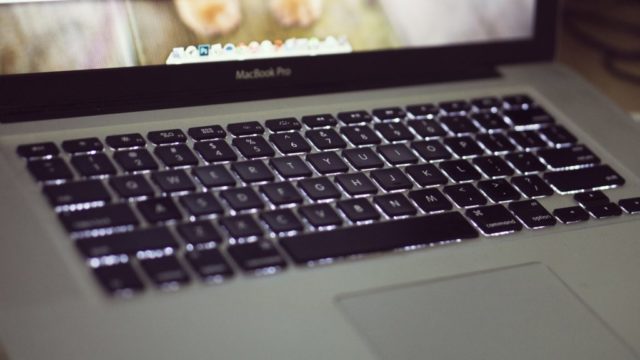 Special Ways to Disable Keyboards on Macintosh, Linux, and Ubuntu Laptops
1. Macintosh Laptops
Users of Macintosh Laptops can simply connect a mouse, keyboard and external monitor and then run it in closed-display mode. However, if you intend to completely disable the MacBook's built-in keyboard in order to stop any and all input to the computer, you can employ a utility called Keyboard Cleaner that would disable the keyboard. Another technical solution is to unload AppleUSBTCKeyboard.kext to disable the keyboard.
2. Linux Laptops
Disabling laptop keyboards on Linux laptops looks to include some detailed form of coding that can be seen as prescribed on this forum. This method is detailed and would need the attention of someone who knows their way around a computer.
3. Ubuntu Laptops
A user of a 64 bit Ubuntu Lucid Lynx who wanted to disable his laptop's internal keyboard using software shared the following steps on an Ubuntu forum. While he noted that it is possible to just disconnect the internal keyboard's wiring physically, he wanted to be able to easily reconnect it via software by merely executing a terminal command.
One solution was to run a command at startup by adding the command at the end of the /home/user/.bashrc file.
You can also just add the command in System > Preferences > Startup Applications (not for Kubuntu or Xubuntu, etc.)