At the point in time when Mail Order Catalogues, that is publications that contain a list of general merchandise from a company that either buys or manufactures these goods and then markets them to prospective customers, were a thing of the day, Fingerhut was amongst the most successful companies in the business.
Fingerhut is an online and offline catalog retailer that sells everything from furniture and bedding to jewelry and electronics amongst numerous other things. The company sets itself aside from its competitors through its policy of allowing people with less than perfect credit scores purchase items on a monthly payment plan. All purchases are made on a line of credit extended by the company and customers must repay their balances with monthly payments.
While many have pointed out that the cost of ownership when purchasing from Fingerhut is much higher than it would be with most credit card purchases, consumers/customers of the company have the opportunity to purchase from them when they have been turned down for all other credit cards. All you have to do is to apply for credit, after which you will immediately receive an answer to determine whether or not you can start shopping immediately.
Fingerhut Programs
Customers of Fingerhut have the option of choosing between two programs to receive credit – Fingerhut Advantage Revolving Credit Account and the Fingerhut FreshStart Credit Account.
The Fingerhut Advantage Revolving Credit Account program may or may not require a one-time down payment from the customer when they place their first order. According to the company, the down payment is not supposed to be a fee, but rather a charge that will be applied to your order.
The Fingerhut FreshStart Credit Account program, on the other hand, is backed by WebBank and acts as an installment credit program. You are required to make a $30 down payment on what you want to order. If you make these payments on time and in full, the company will then review and probably change your account to the Revolving Credit Account program while increasing your credit limit.
NOTE: You cannot transfer balances or take cash advances from either credit option, and your credit can only be used with Fingerhut.
How to Login to Fingerhut
Fingerhut login / online portal provides customers with 24/7 service. To log in, you would need to have already applied and been accepted into a program. if all that has been taken care of, visit the Fingerhut website and put in your credentials. Note that Fingerhut does not offer their customers a mobile app for iOS or Android. You can, however, use a third-party account manager like the doxo My Account Manager app to carry out all the functions you need.
Fingerhut Customer Service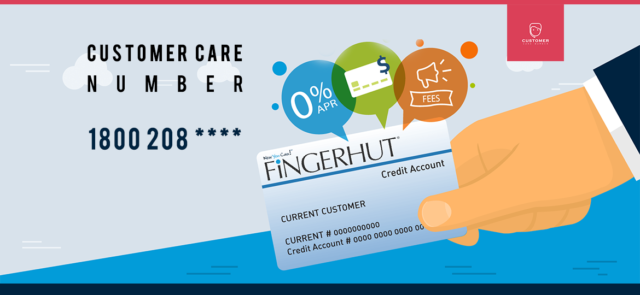 There are conflicting reports as to the exact location of the corporate offices for Fingerhut. More than a few articles say they are located in Eden Prairie, Minnesota while others claim the offices are located in St. Cloud, Minnesota.
To contact the company's customer service, you can simply visit their website or send an email to [email protected] or call 800-603-7052. You can also get support on 1-800-208-2500 between 8 am and 8 pm (CT), from Monday to Friday.
Facts About The Mail Order Company
Company History
The company as we know it today was founded by two brothers; William and Manny Fingerhut in 1948. They began as an automobile seat cover-selling company before repositioning to a mail order catalog company in 1952. At this time, the company diversified its goods to include a host of household items like towels, dishes, and tools. Following a considerable amount of success, the company had its initial public offering (IPO) in 1969, thus becoming a publicly traded company.
Two years after the company went public, American Can Company purchased it in 1979. By 1999, after Fingerhut had launched its e-commerce website in 1995 and had been ranked amongst the top 25 credit card issuing companies in the United States in 1996, Federated Department Stores purchased the company for US$ 1.7 billion. Their ownership lasted until 2002 when they sold it to Peters Group Worldwide who subsequently sold it to Bain Capital Ventures in 2004.
Target Customers
As earlier mentioned, Fingerhut does not require membership, however, you will be required to apply for their lines of credit before you can shop with them. With this, the site targets people with no or bad credit who may possibly have been declined for lines of credit with other retailers.
Products
In addition to allowing customers finance their purchases instead of having to outrightly purchase what they are looking for, one of the main reasons people shop with Fingerhut is because the company offers not just popular, but name-branded products. This way you do not get to settle for something you have never heard about and do not necessarily trust just because you do not have the appropriate finances to shop elsewhere.
Read Also: What is Amazon Home Services: Sign Up, Reward, Coupon, Other Facts

Costly Items
The prices of the items listed on Fingerhut are well known to be considerably higher than you would be able to get them elsewhere. It can not be denied that the company's catalog features a huge variety of items that you can purchase through a plan, however, by the time you have been able to pay off your purchase, you will have spent way more than you would have gotten them from another store. There is also the little issue of the interest you would have to pay on top of everything.
No Benefit to Credit Score
According to industry experts, there is little benefit to buying items on the line of credit from Fingerhut. While it is said that purchasing material goods from an online retailer will not boost your credit score, people with bad credit scores would not see much improvement to their score by generally using the site.
It is advised that consumers who need to purchase on credit are often better off charging it to their credit card or better yet, saving up cash to make their purchase. This is because, with a credit card, you will be building a good credit history, however, with Fingerhut, the buck ends with them even though they claim that "shoppers can build buying power with us."