Fortnite Battle Royale has now amassed a cult-like followership among gamers on multiple platforms including PlayStation 4, Nintendo Switch, Xbox One, and Microsoft Windows. The good news now, is that for those that have been yearning to play Fortnite on Android and iOS devices, Epic Games has developed a Fortnite Beta for Andriod devices and even before then, another to work on iOs devices including iPhone SE, 6S, 7, 8, X; iPad Mini 4, Air 2, 2017, and Pro.
When the game was released for Andriod devices, it was only exclusively for Samsung phones, however, there are more Android devices that you can now use to play the game. For iOS devices, Epic Games said the game does not support iPhone 5S, 6, 6 Plus; iPad Air, Mini 2, Mini 3, and iPod Touch.
If you are using devices that are either Android or iOS devices that support it, there are ways that you can download, install, and play Fortnite.
Download, Install and Play Fortnite on Android and iOS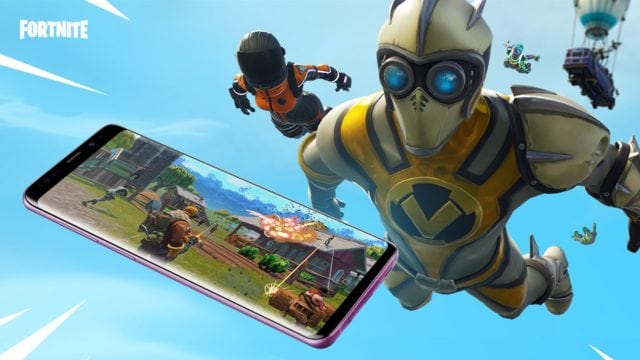 For Android Users
To have the game on your Android device and play it successfully, here are the steps to follow:
1. Ensure Fortnite supports your device: As earlier stated, the first game for Android was designed only for Samsung phones, but it is now made for other Android phones as well. Nonetheless, you still need to ensure that it supports your device before going on to download it. Fortnite has been optimized to support most recent Android phones, but there is still a need to check yours.
According to Fortnite, the Android Beta will also support the following devices:
Google: Pixel / Pixel XL, Pixel 2 / Pixel 2 XL
Asus: ROG Phone, Zenfone 4 Pro, 5Z, V
Essential: PH-1
Huawei: Honor 10, Honor Play, Mate 10 / Pro, Mate RS, Nova 3, P20 / Pro, V10
LG: G5, G6, G7 ThinQ, V20, V30 / V30+
Nokia: 8
OnePlus: 5 / 5T, 6
Razer: Phone
The following Xiaomi phones: Blackshark, Mi 5 / 5S / 5S Plus, 6 / 6 Plus, Mi 8 / 8 Explorer / 8SE, Mi Mix, Mi Mix 2, Mi Mix 2S, and Mi Note 2
ZTE phones including Axon 7 / 7s, Axon M, Nubia / Z17 / Z17s, and Nubia Z11
2. Downloading the game: Once your device can support the game, the next thing to do is to go to the Epic Games website to signup. Instead of the Play Store, which is where you get most other Android applications and games, it is on the platform that you will download the Fortnite Beta.
Once you follow the link, you will be taken to the Android Beta page. Select Sign Up for Email Invite.
You will be asked if you have already played Fortnite. Select Yes if you have, then select the device you have used, and then you will be asked to put in your sign-in details.
If you have never played it, select No and you will be taken to a page to sign up.
Put in your details and Check the box for agreement of terms.
It is time to select the device you are using. If yours is not on the list, select other Android Device and click Select.
You will then be placed on a waiting list until you receive an email with the link to download an installer. There will be a need to be very patient here because this may take a rather long time before you finally get the email.
Once you finally receive the email, follow the link provided to download and install the Fortnite Installer.
Note: Because the game is not found on Google Play, you will need to give permission for the game to be installed on your Android device. According to Epic's CEO, Tim Sweeney, the decision not to make use of the Google Play is because of the disproportionate cut of the sales that Google is asking for sales made through its platform.
For iOS gamers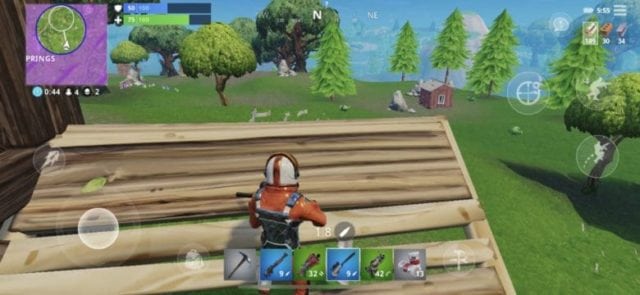 For iOS devices, the process is also very similar to what you get on the Android. Here are the steps to follow:
The first thing you want to do is to go to the Fortnite on iOS page through this link.
Once there, you will want to select Sign Up for Email Invite.
You will be asked if you have played the game before or not. If you have, select that and then put in your details. If you have not, select No and then create an account which will the have you on the iOS waitlist.
Next, select Get Started and then from the list provided, select the iOS device you want to download the game.
You will have to wait for some time to receive the email, but if you have a friend who has already received the invite, you can also use it to play the game. If not, you have to wait and after receiving the mail, follow the link made available and download the game from the App Store.
After downloading the game, it is time to sign in with your credentials.
Following the above steps, you can easily download and play Fortnite on Android and iOS.
To play the game on the mobile device, you can hide your character undercover, jump over hurdles, pick up items, switch weapons easily, and do all other things with your control.
Conclusion
Inasmuch as there is nothing too complex when you want to download and play Fortnite on Android and iOS, there are things that are required including having a 2GB of memory free to be able to run the game perfectly on your the device. The good thing about playing Fortnite on Mobile is that Epic Games has not only optimized the game to be playable, but also to be enjoyable.
See Also: Fortnite vs PUBG: Which Of Them Is Better For Me? [Quick Answer] 
Both the graphics and control are made in a way that will give you a great experience and easy play. However, it is also important to note that the device that you are using will determine your experience to a large extent. The only problem that you may have is that it may consume a lot of battery power when playing on mobile.
More so, if you are playing on other platforms, losing or winning a game when you play Fortnite on Android and iOS does not mean you have lost on PS4 or other platforms that you are also playing on. Nonetheless, completing a challenge on mobile will also translate into completing it on other platforms.