The PS3 has almost gone off the shelf completely, but there is nothing wrong with the Dualshock 3 if you need it for PC gaming. The only thing, however, is that using the PS3 controller on PC may not be as easy as you may want it to be, but once you get to know the tricks, it shouldn't be hard.
When you try to use an Xbox controller on a Windows PC, you will find things much easier since its all Microsoft that we are talking about and it has kept improving the Operating system to accept its controller. If, however, you prefer using the PS 3 controller, you may need to make use of some programs that will serve to get your PC believing that instead of a PS controller, what it is actually making use of is the Xbox controller.
Before now, using the program Motioninjoy was the most popular and easiest way to make use of your PS3 Controller on PC, but it is no more reliable. Instead of the program, the SCP driver is the best program to use as it is not only working but it recognizes almost all games. Here are the simple steps to follow:
How To Connect and Use PS3 Controller on PC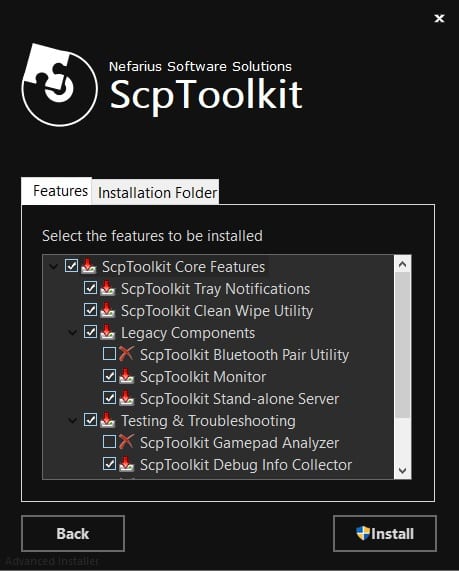 Method: SCP DRIVER PACKAGE
Connect your PS3 controller to PC using the wire.
Go to your control panel then open Hardware and Sound, and then Devices and Printers.
You will see your PlayStation controller there.
Once this is done, you will need to search for SCP Toolkit and download it. This is the program that will make it possible for you to run use your controller on PC.
Once you are through with the download, double-click on it and allow it to install after agreeing with the terms and conditions.
Click on Run Driver Installer next.
Select the drivers that you want to be installed (PS3). Beside it, click on the drop-down button and select the PlayStation (R), Controller.
If you are using Bluetooth to connect your controller, you should also select Install Bluetooth Driver. On the drop-down button beside it select the PlayStation (R) Controller.
Click on Install.
If you check to see, instead of seeing just the PS3 controller, you will see the Xbox controller.
For Windows 10
For Windows 10, it is not very easy to connect your PS3 to a PC because Microsoft has improved greatly on the Operating System to make it hard for you to use a rival controller. However, there are some ways that some have found to work:
While this is a method that will mostly work for a wired connection, it may also work for Bluetooth also.
Have your controller connected through the cable to the PC
You will want to confirm that the connection has been made by going to the Control panel and then View Devices and Printers. If the connection has been established, you will see the PlayStation 3 controller there.
If your connection is set, download the SCP Driver from this link.
Extract the files from the downloaded file and in the SCP server folder, open the bin
Find the SCP driver and run it. In the options that you will see as it runs, Check the box for Force Install and click install.
Once this is done, you will see Install Succeeded and Install summary.
Head back to the bin folder and run the SCPServer application. Note that you may need to always run this on the background. Some may be able to use the controller even without this, but for most, it has to run.
If you go back to your Control Panel and view your devices, you should see the PS3 Controller as well as an Xbox 360 controller for windows. This is because the installed driver functions to make your PC believe that you are using an Xbox controller.
For Windows 7
The steps above will also work for windows 8 and 8.1, but to use the method on Windows 7, among the drivers you need to install is the Xbox 360 controller driver. After installing it, you can go ahead following the same steps above.
Using a Wireless Controller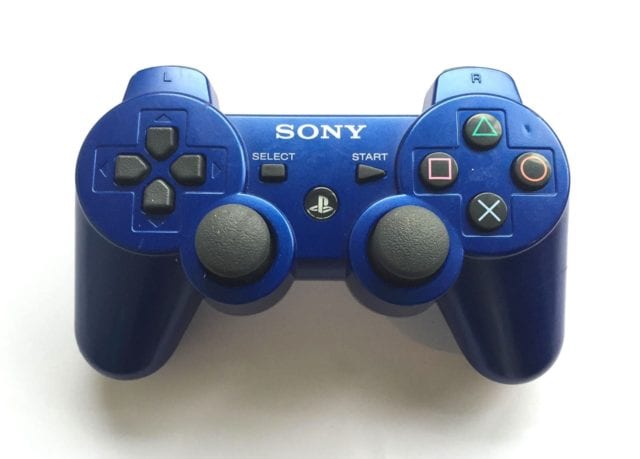 Fore wireless controller, enable your Bluetooth or if your PC does not have one, you will need to plug in a Bluetooth dongle. Nonetheless, ensure that what you need is a Bluetooth 2.0 dongle or one that is higher which supports Enhanced Data Rate (EDR).
As soon as you begin installing the ScpToolkit, you will see a menu with all the installation options. Before finally installing, you will want to tick check the box for cpToolkit Bluetooth Pair Utility option.
See Also: How To Use PS4 Controller on PC [Simple Step By Step Guide]
After you have installed it, you will be taken to where you can select the drivers to install. After selecting the Dualshock 3 driver, also find and select the box for Install Bluetooth driver as pointed above.
Note
Although with the settings you will be able to use your PS3 controller on PC, it will only work as an Xbox controller. What this means is that you can use it to play any game that has native XInput support but you will find yourself hanging when you want to play those games that come with native DualShock 4 support because of the buttons that will now read differently except for the games that allow for manual selection of buttons.
Troubleshooting for Windows 10
More than the previous Windows, Microsoft has optimized Windows 10 to work very well with the Xbox One accessories and the Xbox Live ecosystem. Because of this, it is very picky when it comes to controllers especially when you have an outdated one like the PS3 Controller. Hence, you may experience some problems when using the ScpToolkit. Here is a simple way to correct any error that may occur:
Go to settings on your computer
Click on Update and security.
On the right side, you will see Recovery. Click on it.
Under Advanced Startup, click on Restart now and wait for your computer to restart in boot mode.
From the options available, select Troubleshoot, then Advanced settings, and then Startup settings which will restart your computer.
Look for Disable driver signature enforcement, and then press the F7 Key. This will restart your computer again.
Once you are done with these steps, simply reinstall and configure your Scptoolkit.
Conclusion
It is important for you to know that compared to previous Windows OS, Windows 10 is very picky and its main design, unsurprisingly, is to only work with Xbox accessories. More so, considering that the controller is out-of-date, it will be much harder when you are trying to use the PS 3 controller on PC most especially when it is running on a Windows 10 OS.