Quick Answer
Looking at AdBlock vs Adblock Plus vs uBlock Origin, while all of them are great tools across browsers and mobile operating systems, one may prefer uBlock Origin if one is looking for an ad blocker that does not take too many resources from your computer such as the CPU and also one that blocks almost all ads. With that said, AdBlock and Adblock Plus are more popular and they also offer a lot in terms of adblocking.
The first question that pops up is whether one should be using adblockers while the second is if you should, which is the better one placing Adblock vs Adblock plus vs uBlock origin since they are among the biggest you will get.
To the question of whether you should be using ad blockers, the truth is that it all depends on you. However, considering the fact that some sites that put in great effort to come up with very good and useful contents depend on it for survival, such blockers may not always be the best. On the other side of the coin, there are many other sites that are not just spammy but have sacrificed good user experience on the altar of unending ads. For such, there is hardly a justifiable reason why one should not use an ad blocker.
With that said, it is important to understand that there are some sites that are good enough to detect ad blockers and request that you turn it off before you can access their contents. For such, you can either simply turn off the adblocker for the site or go to another website.
As regards which is the better ad blocker in the comparison between the three ad blockers, they each have their own good sides and sides that are not so good.
AdBlock vs Adblock plus vs uBlock origin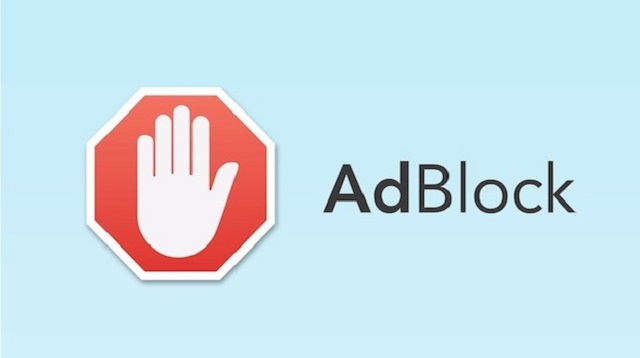 All these ad blockers are available for different browsers including Chrome and Firefox. On the surface, the blockers may be the same but they are different from each other.
1. What Is AdBlock?
This is one of the most used ad blockers across browsers. It was inspired by the Adblock Plus, although the two are not related. At the time, Adblock plus only worked with Firefox. With the Adblock, it first began as an extension for Google Chrome before it was designed for other browsers; Safari, Internet Explorer (Microsoft Edge), Opera mini, and Firefox. Also, it is available for mobile devices.
With AdBlock, you can block all ads including YouTube ads. However, one of its best features is the customization option that it gives. With that, you can block some adds completely and allow others.
It comes with different features including for blocking or allowing non-intrusive ads, allow whitelisting of some YouTube channels, the number of ads blocked, malware protection, privacy protection, and a filter list.
Among the reasons why some may prefer AdBlock over others is because of the advanced ad blocking that it comes with (including on social media sites like Facebook and YouTube) and also the customization options you get.
On the other hand, why some may prefer others to this is because it can sometimes be confusing as a result of the options it comes with. Another thing is that it allows some ads that it feens are non-intrusive by default, hence you will have to stop them manually if you don't need them.
2. What Is Adblock plus?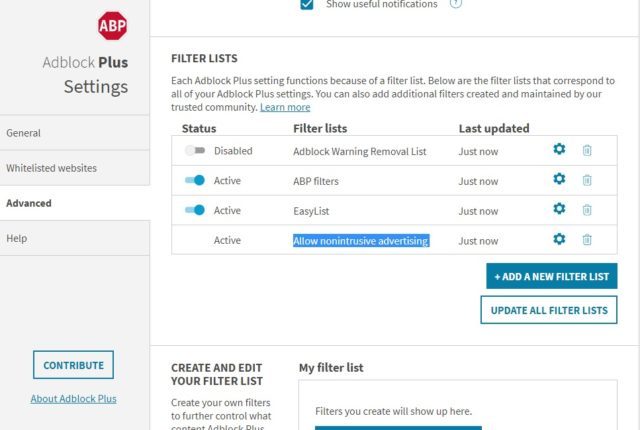 Adblock Plus is not just one of the oldest, but definitely, one of the best. It has been around since 2005, although at that point it was only available for Firefox. Over the years, however, the ad blocker has been developed for other browsers including Google Chrome, Microsoft Edge, Safari, Opera Mini, Yandex, and also your mobile devices.
Like AdBlock, Adblock Plus comes with many features that allow for customization and filtering. Just like AdBlock, Adblock Plus also allows nonintrusive advertising. With the latest update, there is no option to disable the nonintrusive advertising when you go to the advanced settings.
Comparing AdBlock and Adblock Plus, AdBlock is more popular among Chrome users while Adblock Plus is more popular among users of Firefox. Relatively, some may find Adblock Plus a little easier to use. One of the good things with it is that it allows you to create a manual whitelist as well as your own filter list.
3. What Is uBlock Origin?
uBlock Origin is among the newer ad blockers in the market but it still performs better than many others. It was first launched as μBlock in 2014 before it was changed to uBlock. In 2015, it split into two different projects, uBlock and uBlock Origin.
uBlock Origin is compatible with Firefox, Opera Mini, Safari, Chromium, Chrome, and Microsoft Edge. Also, it has versions for both Android and iOS
One of the things that help uBlock Origin to stand out from the crowd is that it is one of the easiest on your resources such as your CPU. However, when you are using the third-party filter that it allows, you will see the spike.
As regards security features, uBlock Origin comes with a lot of good features including a list of Malware domain list on its filter list and it has good privacy features. This has other features that let you put in your rules, set the filters, whitelist, and much more.
See Also: What is Frostwire Plus? Features, Download, Is It Safe And Legal?
Which is A Better Adblock?
Back to the question of which is better as regards the AdBlock vs Adblock Plus vs uBlock Origin comparison, it will always have to come down to preference. Nonetheless, there are areas where some have better performances than others.
When it comes to blocking adverts almost completely, uBlock Origin does a very good job and may even be the best because it doesn't have anything as acceptable or nonintrusive advertising. That said, you will also get to see some adverts with it as well, although it is minimal. Another thing that has made it the most preferred for many is that it comes with a good security feature even as it is very light on your computer to make it easy to use on almost all computers including old ones.
With that said, it is also important to emphasize that both AdBlock and Adblock plus are also very good in many ways as they do not only block adverts that can be very annoying, but also give you a lot of features for customization, privacy, and security.
Finally, since all of the adblockers are free and they all work on many browsers, you can have your quick comparison by downloading and try using them all. This will be of greater benefit based on the settings of your computer and its resources.
Other Adblock Questions That May Interest You
Which ad blocker for Chrome is best?
While there are many ad blockers that you can go with, AdBlock is one of the most popular among Chrome users and it blocks ads on both static sites and video sites such as YouTube. Nonetheless, Adblock Plus and uBlock Origin are also good options.
Is the ad blocker free?
There are a number of ad blockers that may require you to pay a fee to have additional features and premium service, but with the free versions of these three ad blockers reviewed, there is hardly a thing that you will not get.
Which Adblock is best for Android?
When it comes to Android devices, what we would recommend is to go with Adblock Plus because it will block all the unwanted ads and other things that may also be harmful to your device. Both uBlock Origin and AdBlock can also serve very well so you may decide to try them all since they are free to decide the best one for your device.