With many routers to choose from, the AC1900 and AC1750 are among the most popular and highly preferred by a lot of people for home and gaming use. As a result of this, people get caught in the AC1900 vs AC1750 router comparison as they try to know which of the two is better.
The need to find a better router is, by all means, very important because more than ever, there is an increased demand for good internet connectivity. This is because almost everything has gone cloud and homes are also being controlled by things that need the internet to take command and function.
Regarding the AC1900 vs AC1750 router comparison, the main difference between these two routers lies in the numbers that identify them, representing their speed. What this essentially means is that while the AC1900 routers come with a combined speed of 1900 Mbps, the AC1750 Router also comes with a combined speed of 1750 Mbps.
Beyond these differences, there are other things that make them differ from each other.
AC1900 vs AC1750 Router Comparison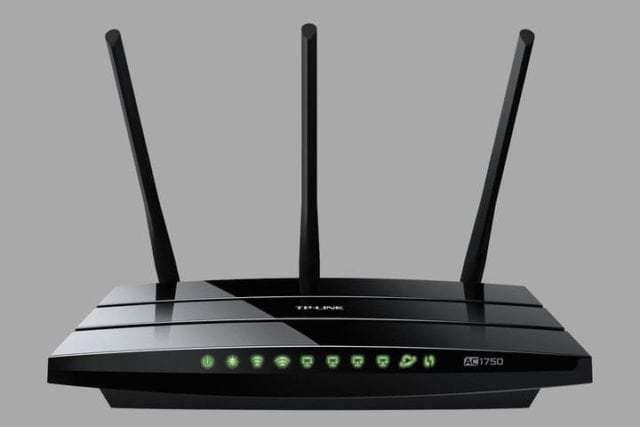 Every router that you have has the maximum theoretical speed that it can deliver, and it is the speed that becomes the first point of difference between that router and others. This is not different from these two routers.
Looking at the combined speed, you will have a speed of 1.3Gbps (1,300Mbps) on the 5GHz AC when using an AC1900 router, as well as 600Mbps on the 2.4Gbps band. What this simply means is that when you add what you get on the 5GHz and 2.4GHz bands, you will arrive at the total of AC1900, which tells of the speed of the router.
With the AC1750 router, it is the same idea that applies as it comes with a 1750Mbps when you add up the 5GHz and the 2.4GHz band. On the 5GHz band, the router has a capability of achieving 1300 Mbps while on the 2.4GHz band, it can get to 450 Mbps, cumulating at 1750Mbps.
While the AC1900 vs AC1750 comparison shows that the two routers have their own differences, under each category, there are routers that are better performing than others.
Best AC1900 Routers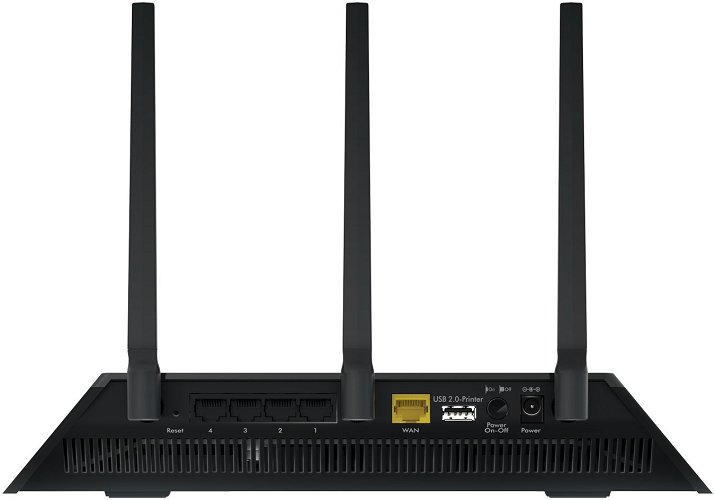 1. NETGEAR – Nighthawk Dual-Band AC1900 Router 
A very high-performance Router that has good features for both gaming and for home use, this is a very popular piece. Designed with a dual-core processor, it has a 600 and 1300 Mbps Speed as well as an 802.11ac Dual Band Gigabit.
The Nighthawk is a rather large, well-built, and functional router that can last you many years.
Another great thing that you will find with this router is that it has an app that you can use to limit online time and manage internet access. If you need the router for home use, it has the Disney Smart Parental Controls to take charge of the usage of data by your family.
2. Linksys AC1900 Dual Band Wireless Router
This is also another very popular router among users that comes as a piece that you can use for gaming or for a medium size home.
With a very wide compatibility, it comes with a dual-core processor as well as many features that make it an easy choice. It allows you to connect more than 12 devices including gaming console, tablets, other mobile devices, and TV. Also, you can use it with Amazon Alexa.
Because it has dual-band speed up to 1.9 GBPS, this is very good for almost everything including 4k steaming and all kinds of gaming. What is more is that it is easy to set up thanks to the Smart Wi-Fi Software it has.
Best AC1750 Routers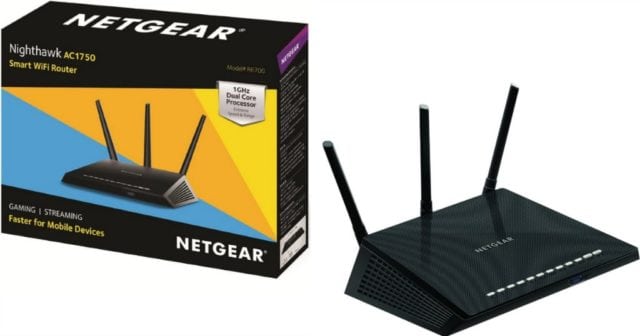 1. NETGEAR Smart WiFi Router with Dual-Band AC1750
A sibling to the Nighthawk, this is also a very good router which is both affordable and high performing. The router delivers a speed of 450 and1300 Mbps while also featuring high-power external antennas. It also has a USB 2.0 and a USB 3.0 ports as well as 4 Gbit LAN Ethernet ports.
The router is both good for gaming and home use, although it may not give the same or similar performance as the AC 1900.
Just like the Nighthawk, this also has the parental control and it makes use of the Nighthawk App which helps in setting the router up and controlling it.
2. TP-Link AC1750 Smart WiFi Router (Archer C7)
The Archer C7 is another router that is very affordable and easy to set up. Featuring 3 external antennas and 3 that are internal, it gives a very good connectivity that should serve a more than medium-sized home.
Apart from being good for the home, it will also serve you when you need something for gaming most especially because it has good speed. However, you should know that this only has a single processor so it may not deliver what the Netgear offers as far as processing speed is concerned.
One good thing with the router is that it has the Tether Router Management App with which you can use to change its settings from your Android or iOS devices. Among other things, the main advantage is that this router is very affordable.
Check On Amazon
Which router should I go for?
When it comes to which is better, the truth is that they have their different advantages, but it will all boil down to what you need the router for. If what you are looking for is a router that will move with both your older and new devices, your choice will have to be with the AC1750 which is also the cheaper one.
See Also: Best Routers Under $100 – Wireless Routers that Boost Range and Speed
On the other hand, although it is more expensive, the AC 1900 is the better one if you need something that will meet up with recent technology. More so, it also gives better connectivity just as it comes with more features than the AC1750.
Conclusion
At the end of the day, while these routers are different from each other, it is important to note that even though their specs have been stated, these may only be based on their theoretical performance. In the real world, you may not achieve the same thing.
However, when it comes to making a decision as regards choice in the AC1900 vs AC1750 router comparison, your choice will all depend on your budget as well as the need you have for internet connectivity. This is because both routers are good in their own rights and for what they are created for.