The AC1200 vs AC1900 Router Comparison is very popular among people torn between getting a more recent router that cost you more and one that may not be all that recent, although cheap. Both of these routers come with different advantages based on what you are looking for in a router.
Beyond the brand and model of a router, each falls under a particular AC or standard network that it supports. The number that each router features behind the AC is an indication of the speed that it has.
While looking at the AC1200 vs AC1900, it is important to note that while the AC1200 is far from the oldest you will find, the AC1900 is not the newest that the router market has to offer. Nonetheless, the AC1900 has remained the standard router for a lot of people.
AC1200 vs AC1900 Router Comparison
The first thing that differentiates the AC1200 and the AC1900 is that they have different speed as indicated by their numbers on both 5GHz and 2.4GHz bands. While the AC1200 will run at 300Mbps on the 2,4GHz, it will run at 900Mbps on the 5GHz band. This means that it has a cumulative of 1200Mbps on the two bands.
On the other hand, the AC1900 obviously takes it all higher as obviously seen from its number. On the 2.4GHz band, the router runs at 600Mbps while it delivers up to 1300Mbps on the 5GHz band. Just as it is with the AC1200, the AC 1900 delivers a cumulative speed of 1900MPbs on both its bands.
Consequent to the above, the AC1900 is the faster of the two routers on both the 5GHz and the 2.4GHz. This is rather easy to understand because the AC1900 has more channels than the AC1200. With the increased wireless channels, it opens for more bandwidth.
Apart from the difference in speed, AC1200 vs AC1900 routers also have differences in price. The AC1200 which is the slower of the two is more affordable than the AC1900. However, the AC1900 is the newer router and combined with its speed, it may be fair to explain why it costs more.
Best AC1900 Router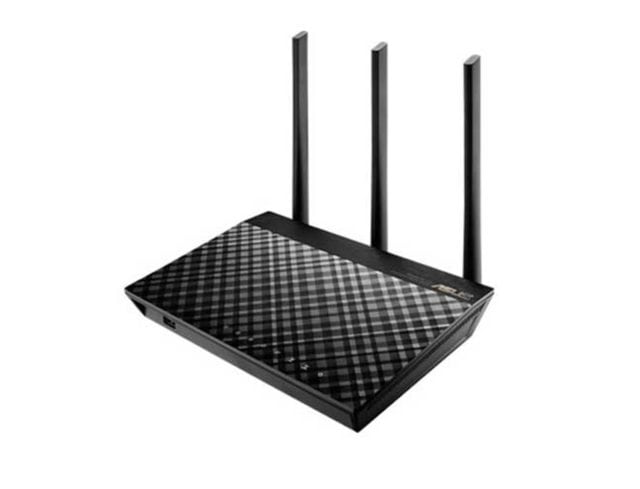 1. Netgear Nighthawk AC1900 Dual Band WiFi Router
The Nighthawk is with no doubt, one of the best AC1900 routers available thanks to its strong build and the abundant features it has. With a dual-core processor that makes it good for streaming and gaming, it also has 3 external antennas for good wireless coverage making it ideal for a large home.
It has 4 LAN Ports, VPN support, and Dynamic QoS to give you a better internet traffic management capabilitiy.
Another interesting thing with the router is that it is very easy to control thanks to the Nighthawk App through which you get to control things like limit data usage, manage access, and use the parental control.
2. ASUS AC1900 Whole Home Dual-Band AiMesh Router
Just like the Netgear, the ASUS AC1900 is a very good router that has many features that are good for large home use as well as gaming among other things that include easy setup.
It comes with a dual-processor and 3 external antennas. Also, while the set up is easy, what is even easier is managing it thanks to the ASUS Router App which gives you control even if you are using a mobile device. Regarding its security, it has multi-stage protection for sensitive data through the AiProtection.
For wired connectivity, the ASUS AC1900 has 5 Ethernet ports and 4 LAN ports and it has 802.11 a/b/g/n/ac wireless compatibility.
Best AC1200 Router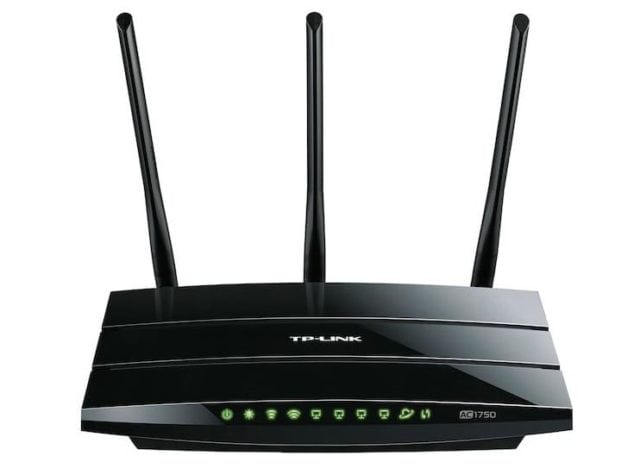 1. Linksys WRT1200AC
You will find this at the top of many lists of the best AC1200 because apart from its good looks it also has good performance on both 2.4GHz and 5 GHz. With two external antennas, this router has a dual-core processor for improved performance.
To get you protected, the Linksys features a Wi-Fi protected setup and a good parental control. Like most good routers, this can be managed using your mobile device through the Linksys Smart Wi-Fi App.
The WRT1200AC has 4 Gigabit Ethernet ports, 1 USB 3.0 port, and a USB 2.0 port.
2. TP-Link Archer C1200
Apart from being affordable, this is a very simple router that beats many others in the same price range. The features it is equipped with place it better than most others especially when you consider that it has three external antennas which is capable of giving stronger Wi-Fi coverage.
Although it only has a single core processor, it is still one that performs well for home use. Also, you get to control it from your mobile devices through the TP-Link app that can be downloaded. In the same manner, you can easily and quickly set up your parental control and even limit usage.
Finally, it has five Ethernet ports and 4 LAN ports.
Which should I go for?
The router to select absolutely depends on what you need in a router as well as how much you are willing to spend. If your eyes are speed, the AC1900 is what you should go for. However, if you do not want to spend too much and you are looking for affordability, the obvious pick will be the AC1200.
See Also: 7 Best Modem Router Combo To Buy – Cable and Wi-Fi For Home and Office
More so, if you are using a lot of recent devices and you are worried about compatibility and future-proof, AC1900 may just be the one for you. If you have older devices and you don't mind getting something that may not be the most future proof that you can get, then the other router should be good.
Conclusion
No matter the Router you decide to go for, it is important to know that the speed they are said to offer is only theoretical. What this means is that in the real world, they may not be able to deliver at the proposed speed because of a number of things such as signal loss, distance, compatibility, radio frequency interference, and obstacles such as walls and other objects.
At the end of the AC1200 vs AC1900 router comparison, if you are basing your choice on a good router for gaming and streaming, superior range, faster connectivity, and good parental control, AC1900 may give more of that, but if backward compatibility, good network, and something for a small home is what you need, you may as well settle for a 1200 router.