There are some Android applications that sometimes one would wish they could run on Windows OS. Surprisingly enough, or maybe not for someone who has been running Android applications on PC, there are many programs (emulator) that you can use to run almost any Android program on your computer. With more programs that you can count out there, here are some Android emulator that we can recommend for Windows 10.
Before anything else, however, let's point out that while there are some of the programs that you would need to pay for in order to use, there are also many others that come free and offer the same and, sometimes, even better features.
Android Emulator For Windows 10
1. BlueStacks
If any program will get missing from the list of emulator for Windows 10, it will definitely not be BlueStacks. The advantage that this comes with over many others is that while it is very easy to use, it is able to handle both Android applications that are low-demanding as well as those that are highly demanding.
Although it is designed with most gamers in mind, it will still run almost all the applications you will find on Google Play Store as far as what you are using is a Windows OS that will run with it; starting from Windows XP to everything else that comes after.
Better than anything else, is that this emulator comes completely free even as it is compatible with both Windows and Mac. You will also find that it is very fast and has a very friendly interface.
Click Here To Download BlueStacks
2. Remix OS Player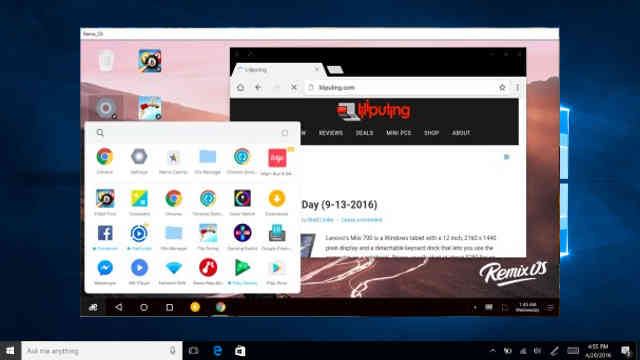 Another good Android Emulator for Windows 10 is the Remix OS Player. One of the reasons to appreciate this emulator is that it has a very good interface which is designed for ease of use. One interesting thing here is that it has a look that is similar to your desktop making it very convenient, most especially when you consider that it allows for easy customization.
Based on the Android 6.0 Marshmallow, the emulator was created with gamers in mind, making it possible for you to run multiple games all at once. The singular problem with it, however, is that it does not work with some AMD chipsets while you also need to have the "Virtualisation Technology" in your BIOS enabled. On the good side, it is free.
Click Here To Download Remix OS Player
3. MEmu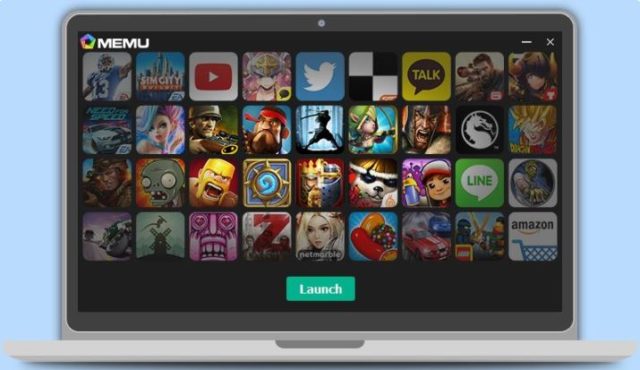 Based on Android Lollipop, this is one Android emulator for Windows 10 that works on both AMD and Intel chipsets. What this simply means is that it will run on every Windows computer that comes its way. Apart from that, the emulator supports Android Jelly Bean, KitKat, and Lollipop making it the one that may run almost any Android app for you.
Even though it is designed to serve mainly for gaming, like many others, it is still able to handle other Android applications with ease.
4. Andy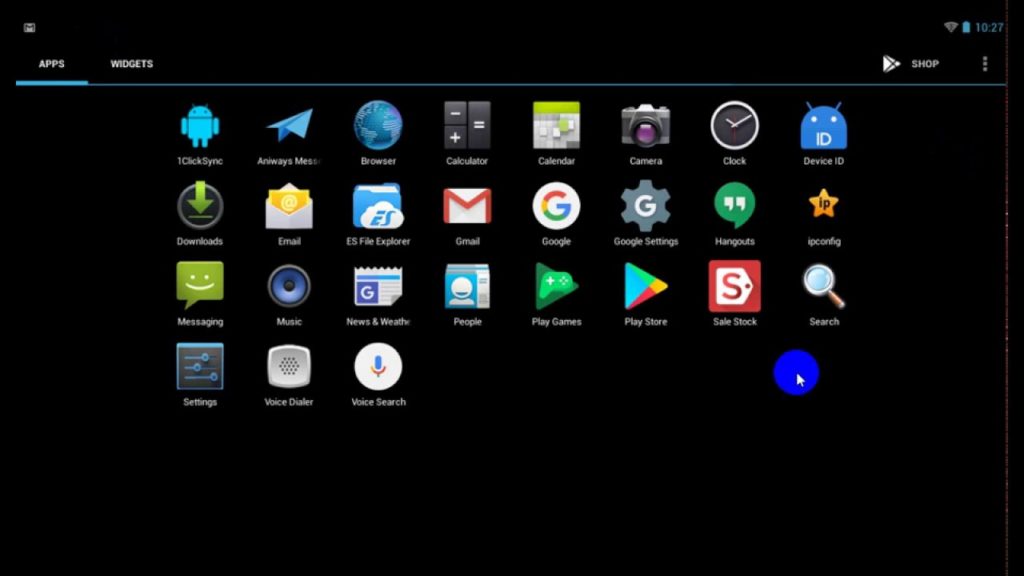 This emulator is popular among those who want to use Android Nougat on your PC. One of the good things with this is that it works on both landscape and portrait as well as full-screen mode. This emulator is not necessarily one of the oldest around, but it is still very dependable.
The interface allows you to set your applications as you want them to be and although it is good for gaming, this free emulator is another that will also handle almost all the apps that you want to be handled.
5. Nox Player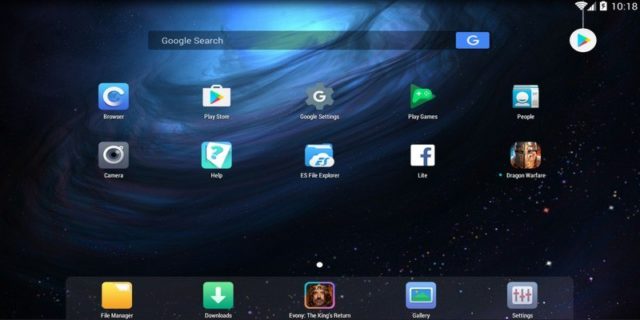 For someone who is mostly interested in games, Nox Player may just be the best Android emulator for Windows 10 for you. On the surface, it may look weak, but as you get used to it, you will appreciate it, most especially because of the features it comes with.
No, we do not believe that the emulator has the best interface you will get as it looks quite busy, but once you look beyond that, you will realize that this emulator which is based on Android 4.4 KitKat is in fact, easy to use and runs many applications with ease. You can use it to make settings such as your FPS, number of CPU cores, or even the RAM you want to allocate to the emulator.
Click Here To Download Nox Player
6. Droid4x
Although among the newer ones on the market, Droid4x has a good standing among all others because of the features that it comes it. Among the things that will make one select this over many others is that it has add-ons.
See Also: What is FRAPS? How To Download And Use It For Screen Recording
In addition to that, the emulator comes with pre-installed Google Play Store to make things much easier for you. Interestingly enough, it has an app that can be used on your phone to control games on your computer.
Click Here To Download Droid4x 
7. Windroy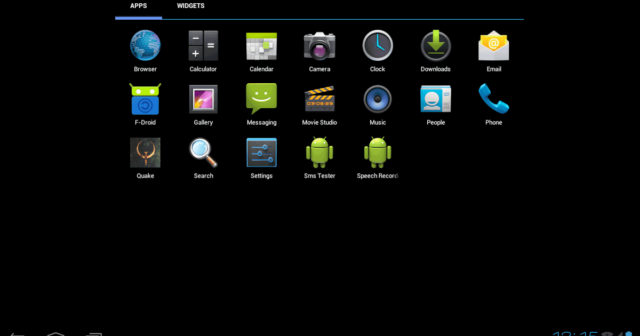 And then there is Windroy. This emulator may not end on a list like this on a normal day, but thanks to lightweight design, there is nothing like a normal day with it. It is the one that can work with most computers even those that you can't describe as high-end ones, and it is able to handle most of the things that come its way.
Running on Windows kernel, the main thing about this emulator is that it is free, not to mention its lightweight design and simplicity as well as its ability to handle most apps on Play Store.
Click Here To Download Windroy
8. Android Studio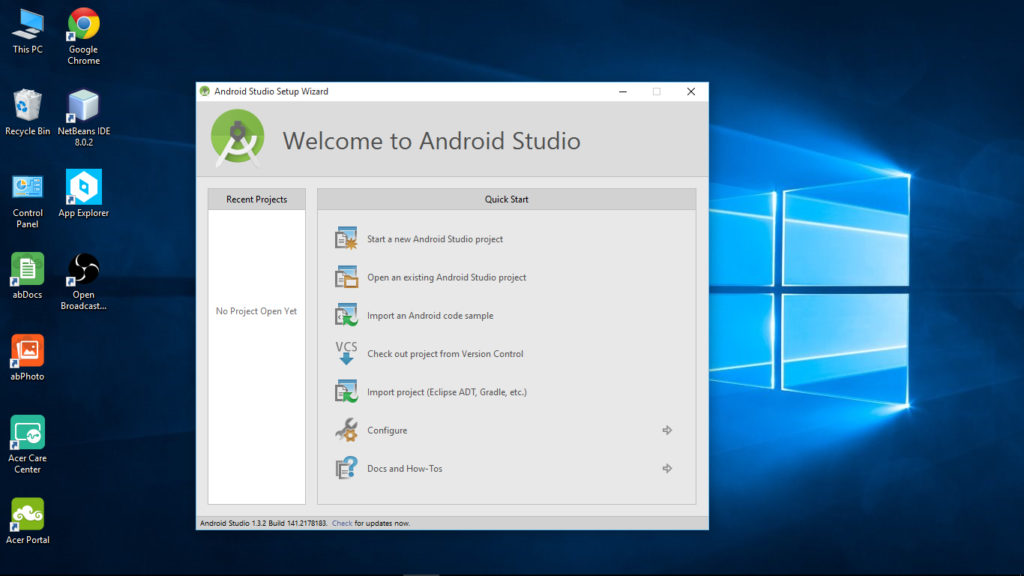 If you are a developer, Android Studio may as well, be your best Android emulator for Windows 10. Recommended by Google development IDE, it may not be the one for mainstream, but rather for those who want to test their applications on multiple devices.
If you need something to run games and other Android apps on your PC, this may not be the best for you as it is not the fastest in the book neither is it the most efficient. Also, the user interface is not friendly. However, for someone who is developing apps, this is an emulator to consider even above many others.
Like others, this is also an Emulator that is free.
Click Here To Download Android Studio
Conclusion
While these are generally some of the best that you may get, it is important to know that because of the components and the specs of your PC, you may have a problem using one emulator or more on the list. Therefore, if you have problems such as the blue screen of death (BSOD) or any other thing, we recommend that you simply uninstall the emulator and find another that will work for your computer.